In the coming weeks, right around Chanukah (Dec 22nd), the Canyons Ski Resort in Park City, Utah will be home to a new kosher restaurant: Bistro @ Canyons, located in the lobby area of one of it's hotels – the Silverado Lodge.
The restaurant is centrally located at the resort, walking distance from all lodging properties at Canyons.
Bistro describes itself as the "the first glatt kosher restaurant open all winter season long at any ski resort in the nation."

After this year, the restaurant intends to be open from Thanksgiving until Passover each year (the main skiing season).
The menu is mainly American cuisine, serving dinner throughout the week, with options for fixed price Shabbat meals as well (Reservations for Shabbat meals require 36 hours advance notice). Breakfast meals can be ordered in "to-go" boxes the night before should one desire a Chalav Yisroel meal over their hotel's continental breakfast. Additionally, fresh gourmet boxed lunches will be made available daily on the mountain at the resort's ski village at Cloud Dine and Red Pine Lodge, and ready for pick-up in the Resort Village at First Tracks Café in the lobby of the Grand Summit Hotel.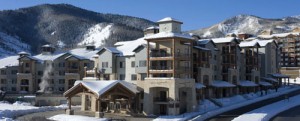 Next to the restaurant is a shul, and they are guaranteeing minyanim for weekends during the winter season, busing in yeshiva students from the region should there not be enough guests to make the minyan.
The restaurant has a COR hashgacha.
Click here for a link to their menu.
Location of restaurant at the Canyons Resort in the Silverado Lodge (you may need to zoom out of the map):

[googleMap]map[/googleMap]