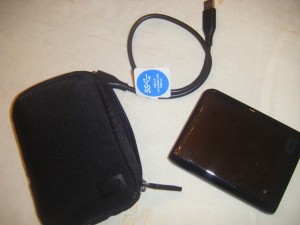 A must for any technophile is having data storage with you on the go. When traveling overseas, using a cloud based storage solution can be difficult with limited and spotty web access overseas.
Having said that, a product like Western Digital's Portable Hard Drive: My Passport Essential SE can truly come in handy. With multiple size options 500GB and upward, this tiny hard drive is light, cheap, and quiet.
I picked one up at Costco, but I know you can find them online as well for a good price.
View the review below:

If you have a product that you want us to review, please email dani at yeahthatskosher.com