Contributed by Dani Klein | Last Date of Travel: July 2010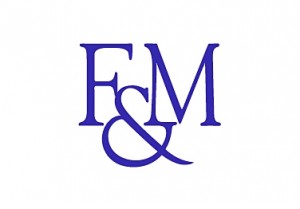 Kosher Info: Last summer, another couple joined me and my wife for a few days in Amish Country, PA (specifically staying in the city of Lancaster) over the July 4th holiday weekend. In our research, we found that Kosher food would be available, but not at a restaurant. The only eatery we learned of was on (or right off of) the campus of Franklin & Marshall College, in the Ben Franklin Dining Hall, with a Star-K hechsher (although if you keep reading you'll see that we were wrong). The dining hall obviously is only open when students are on campus, so even if students were on campus for the summer break, July 4th break was not a good time to find it open. (We also don't think the kosher section is open over the summer, despite summer sessions). When school is in session, they also offer Shabbat meals. Regardless, I recommend calling ahead 717-291-3993.
Ben Franklin Dining Hall
415 Harrisburg Ave.
Lancaster, PA 17603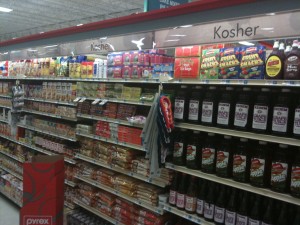 Having said that, the large local supermarket chain Weis, carry lots of everyday kosher products… we even found a small section of frozen kosher meat – good for BBQing.


Otherwise, we brought food with us from NY that we were able to prepare in our hotel room, sandwiches, and dry snacks. If you're going to this region in the heat of the summer, it can be really hot – it was in the high (90ºs F) when we were there, so be sure to bring along cold drinks and find ice cream. Luckily, you'll have an abundance of local kosher ice cream and iced tea from Turkey Hill – made locally in Lancaster.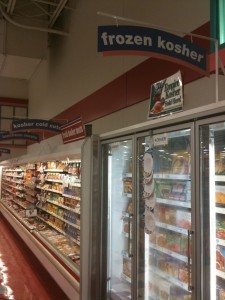 (My only concern about their iced tea is that they sweeten it with High Fructose Corn Syrup. I wish they'd use real sugar.)
Now that I'm back from my trip it has come to my attention that there's actually a few kosher eateries operating between Memorial Day and Labor Day plus Chol Hamoed Sukkot as stands at the local amusement parks, all by one owner.
Hershey Park – Central PA's Kosher Mart – A fleishig restaurant located in the park. You can get a free 25 minute shopper entry pass into the park to access the restaurant.
Dutch Wonderland has 2 places:

Central PA's Kosher Mart – A fleishig restaurant located in the park. You can get a free 25 minute shopper entry pass into the park to access the restaurant.
3 G's Pizza – take out only pizza.

Cherry Crest Farm – 3 G's Pizza – sit down area available
Info to all 4 of these locations can be found by clicking here. They notified me that they also deliver to hotels in the area and offer discounted rates to the amusement parks.
We should also note that nearly all of the chocolate products at Hershey Park are kosher. Please confirm that each Hershey product is in fact kosher by double checking the label.
Tourist Info: In the Lancaster area itself, there's surprisingly a lot to do and see, for both the adults, and kids. For New Yorkers looking to get out of the city and experience some country life, the entire Lancaster County / Dutch Country / Amish Country – a short ~3 hour from Midtown Manhattan isn't bad at all … and, the region is also accessible via Amtrak.
Amish Country (as I knew it in elementary school) is known for many things, and it is worthwhile spending at least 2 to 3 days in the area to soak in the rich culture and history of the region.
Things worthwhile doing in the area:
Visiting an Amish Farm – there are a few, and perhaps shockingly – many of them have websites.
Enjoying an Amish horse and buggy ride – although be sure to ask if there's a specific destination in mind, or if it's just one way and back (not as fun). Definitely ask questions to the driver of the buggy, as he can tell you more about the Amish way of life.
Learning about Amish quilts and textiles – be sure to check out the Quilt & Textile Museum in Lancaster.
Shopping at the numerous hand made wood craft shops: Listing of nearby shops.
Enjoying the family friendly day/nightlife which include numerous mini golf courses, life size mazes, a Tanger outlet shopping center, and numerous museums.
The region is also known for Toy Trains – unsure why, but who doesn't love toy trains?! Be sure to check out the Toy Train museums and shops: National Toy Train Museum and the Choo Choo Barn, both located in nearby Strasburg.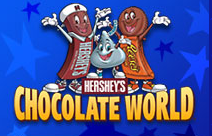 Additionally, how can we forget the aforementioned amusement parks (with kosher food stands!):
Hershey Park (aka Hershey's Chocolate World), located about 45 minutes outside of downtown Lancaster, is a favorite for Jewish summer camps and groups of teens over Chol Hamoed Sukkot. The park is popular with adults and kids of all ages and includes a chocolate factory!
Ducth Wonderland, located in Lancaster itself, right near the Tanger Outlet mall, is more of a little kid type of amusement park, which may be necessary for "minivan-families".

Cherry Crest Adventure Farm – this is less an amusement park, and more an amusement farm. Cherry Crest Farm is best known for it's 5 acre "Maize Maze" as we like to call it (Corn Maze) and other outdoor 'natural' attractions. It is located in Ronks, PA about 5-10 minutes from Lancaster.
Jewish Info: I'm not too familiar with a major orthodox population in the region, although there is a local Chabad (located at Franklin & Marshall College), and minyanim are organized at the parks each evening.
Here's a list of minyanim at the parks at in Lancaster (at Cong. Degel Israel).