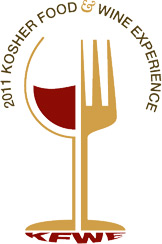 Last month on February 22, 2011, I attended the Kosher Food and Wine Experience otherwise known as KFWE 2011. Needless to say It was an experience for the palette. Upon arriving at Chelsea Piers I was greeted by a sea of yarmulkes and sheitels. I was pushed and cut in front of several times while waiting to be allowed in. Nothing gets between Jews and their food.
>> Click here to view pictures of the delicious food from KFWE11 < <
Before walking in, if you want to sample the wine, you must grab a wine glass and hold onto it for the remainder of the evening. The wine glass is yours to keep as a souvenir. Somewhere along the way I lost track of mine but my husband managed to bring his home in one piece. I eschewed the wine glass initially in favor of food.
The event featured restaurants, cafes, and caterers from all over the NY Metro area, including restaurants from NJ and Long Island.
The first thing I popped in my mouth were some delicious green and black olive spreads on crackers from gourmet kosher Brooklyn supermarket Pomegranate; while more pedestrian than a lot of other things I sampled throughout the evening, they were nonetheless very tasty. Next I was hitting the Prime Grill/Prime KO/Solo
table where I had what can only be described as a deconstructed sushi roll. It was a square of fried sushi rice topped with a scoop of spicy tuna and a Sweet Jalapeno Aioli Sauce. It was definitely one of my favorite bites of the night.
Next I hit the Jack's Sausage table. A relatively new company that is making delicious kosher sausages. I tried their bratwurst slider with rye sauerkraut and tarragon mustard which was good, but the mexican chorizo in corn tortilla with guacamole and salsa fresca was all sorts of spicy deliciousness. Since I had to wait on line for the sausage, I left my husband holding my place and popped over to Pomegranate's meat table and had a delicious piece of hot carving board honey mustard glazed corn beef and a blackened lamb riblet which were both delicious. The corn beef was so tender, it melted in my mouth.
At Glatt A La Carte's table I had delicious liver and onions cooked in white wine and a pulled bbq beef which I thought was just ok.

I had some ordinary but still delicious Avocado roll, and mock crab roll from Avi Glatt, and Spicy Tuna and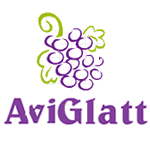 Salmon roll from the Reserve Sushi and Steakhouse located in Lakewood, New Jersey.
I was rather unimpressed with the offerings from Abigael's which consisted of an Asian style linguine with crispy chinese noodles, and a polenta with sauteed wild mushrooms.



Basil had the most delicious meringue cookie dipped in chocolate with a delicious hint of basil. The chocolate mouse they served with it was obviously pareve tasting and not as good as my husband thought it was.
I had been hearing good things about Dakshin so i tried their offerings of Shami kebab, which was a lamb and chickpea patty, Lasoni Mushrooms, which were mushrooms sauteed in various aromatics, and Tawa Chicken which was chicken pieces sauteed with tomatoes, onion, green bell pepper and various masalas or curries. It was nothing to write home about but I did try it later in the evening and it could be that it's the sort of stuff that has to be eaten fresh.



The other new kosher Indian fleishig restaurant Shalom Bombay had a delicious chicken biryani with jasmine rice, the rice was particularly yummy.


From Pardes I sampled my favorite dessert the mini Meyer Lemon Meringue pie with a raspberry sauce on the side. They also had a very tasty lamb meatball with an olive and turnip sauce that was quite inventive.
I had a delicious hangar steak salad from Clubhouse Cafe that was cooked perfectly. I tried the cholents from Got Cholent? inc. I had the Moroccan Dafina and Texas Cholent both of which were not on my best ever cholent list.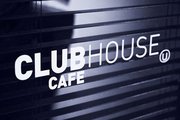 Next to them was Gemstone Catering where I had an absolutely delicious Seared Tuna Loin over mango and jicam with a touch of cilantro. The tuna was perfectly cooked and the flavor of mango, jicama, and cilantro really added a great fresh flavor.
Finally to wash it all down, I had some wonderful espresso from Noi Due with delicious biscotti.
After all that eating I sampled some wine most of which I can't remember-I'm not much of a wine connoisseur-except the Moscato D'asti that's about the only wine I really enjoy. Sad I know.
By the time we left I was a little tipsy and stuffed to the gills. It may have been too much eating for me and I can't say I'll do it again next year, but it was definitely a fun night out.
>> Click here to view pictures of the delicious food from KFWE11 < <
—
Written by Arielle Klein, NYC