Contributed by Efrat | Author lives in Cozumel
Kosher Info: The only kosher food available in Cozumel is at Jerusalem Kosher Bar & Grill Restaurant. The restaurant is located in the downtown area of Cozumel (about 5 blocks from the ferry pier) on the second floor of the Forum Shops building. The restaurant offers Glatt kosher Israeli style platters that are fresh and delicious. The atmosphere is old Jerusalem with the Caribbean ocean as your back drop. The views are delightful, you can dine in a setting that makes you feel like your sitting in a classic Israeli restaurant in the Old City but with the Caribbean Sea in front of you. The restaurant is under the strict supervision of Chabad of Cozumel.

In addition to the restaurant, just next door is a kosher "grocery" store, offering a wide variety of products. So if your staying on the island, or just passing through and need to get your fill of kosher food you can do it there. The store offers many products from Israel, ranging from snacks such as bamba and bissli, to pickles, kosher wine, and spices, a wide range of meats and chicken, pas yisrael fresh baked challah rolls and bread, cholov yisrael cheeses and milk, and much more.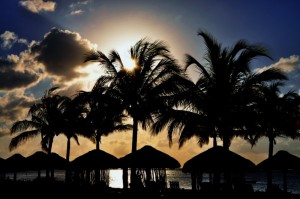 Tourist Info: If you're looking for adventure or just a place where you can rest and lay back, Cozumel is the place to do it. With a wide range of tours and expeditions to offer, you can spend your time laying on the beach or exploring the jungle! Cozumel is ranked as one of the top 3 scuba diving locations in the world! Its tens of diving spots offers clear views of beautiful coral reefs and an assortment of underwater species. You can become a certified diver in 3 days and begin exploring this amazing underwater world.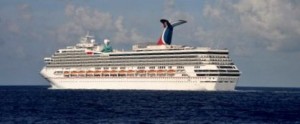 If you prefer to stay on dry land, you can explore the island by car (renting a jeep for the day is fairly inexpensive and worth it). While driving around the island you'll find miles of deserted beaches, beach side bars and clubs and you may even see an iguana or two. If you prefer to stay indoors you can tour the local tequila factory, shop for jewelry, souvenirs and much more, or you can take a walk along the main avenue, but beware, crowds can get large during the high season (Nov-April) as Cozumel is a major cruise ship destination. In addition, Cozumel offers several great tours; swimming with dolphins, horseback riding, go-karts, snorkeling, jet skiing, speed boats, Mayan Ruins, zip-lines and more. Even though the island is small, there is a lot to do.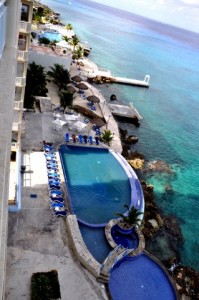 If you're not looking for adventure, don't worry, Cozumel is not lacking in rest and relaxation. You can grab a chair, or a bed on one of the many beach resorts that are located throughout the island, just choose a side. On the north shores of Cozumel you'll find 4 or 5 all inclusive hotels that each have their own private beach for guests, on the south shore you'll find your choice of beach clubs that offer up private beaches with amenities such as jet ski rentals, para-sailing, snorkeling and so forth, with a bar on site, you can sit back and enjoy the beautiful turquoise waters of the Caribbean.
On the east shores of Cozumel you will find miles of deserted beach. This part of the island is not inhabited and is restricted to electricity (so all bars and restaurants function on generators), to keep its beauty intact. Here you can find a spot and be rest assured that you are alone. Locals generally only make their way to that side of the island on the weekends, so if you're looking for real tranquility you'll find it there, any day of the week. At the very south point of the island you'll find "Punta Sur" (literally South Point), a natural reserve where you can feed crocodiles or check out the spectacular views from atop the lighthouse, admission is very cheap and well worth it.
Cozumel is also a frequent port for cruise lines for a day. Cruise liners stopping off at Cozumel include Carnival, Celebrity, Disney, Norwegian, Princess, Seven Seas and Royal Caribbean.
Jewish Info: Cozumel has always had a local Jewish community but not a very active one…until January 2009, when Chabad opened its doors. Since its establishment the Jewish community in Cozumel has been thriving, with weekly Shabbat services, which include community meals, to weddings, bar mitzvah's and so much more. The Chabad House is located on Calle 12 (12th Street) between Rafael Melgar and 5th Avenue. It's 6 blocks from the ferry pier and is in walking distance from any area in the downtown.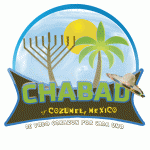 The Chabad house offers daily prayer services (3x a day), community dinners and gatherings (practically every night), a children's day school, Camp Gan Israel summer program, Torah and Chassidius lessons, women's classes, tourist information and discounts, and basically anything you could possibly need or want. The Rabbis; Rabbi David Caplin and Rabbi Shalom Peleg are energetic and fun, very helpful and welcoming. The Chabad house hosts hundreds of visitors each holiday and well over 60 people each Shabbat for meals. There is lots of singing and learning going on at all hours of the day or night, and you'll never find there doors closed.