Israelis, and Jews the world over have enjoyed traveling to & around Turkey for the past decade or more due to exceptional Israeli – Turkish relations in the region. However, due to last month's flotilla incident, Israel's National Security Council Counter-Terrorism Bureau (NSCCTB) has issued a travel warning to Israelis planning trips to Turkey.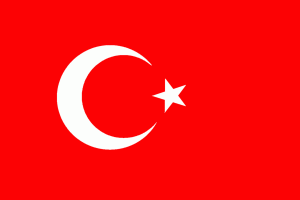 In response to the events surrounding the protest flotilla, there are growing protests by the government and public in Turkey. This delicate state of affairs is liable to deteriorate into violent outbreaks against Israelis in Turkey.
Americans too have enjoyed years of friendly travel to the Turkish state. However, recently, the American Embassy in Ankara, Turkey issued travel warnings to to the country well before this incident:
April 8, 2010

The Department of State would like to remind American citizens that there is a current travel alert for Turkey based on a continuing valid threat.

The Department of State alerts U.S. citizens to evolving security concerns in Turkey, and reminds them of the continuing threat of terrorist actions and violence against U.S. citizens and interests.

U.S. citizens in Turkey should be particularly vigilant in light of the ongoing "Get Out America, This is Our Country" campaign and upcoming significant anniversaries associated with the Revolutionary People's Liberation Party/Front (DHKP/C), a designated terrorist organization. Actions against American and/or Turkish-American cultural and business establishments in Turkey are possible. We remind U.S. citizens to maintain a high level of vigilance and to take appropriate steps to increase their security awareness.
Given current events this may be common sense, but nonetheless, this is still an important message to spread until potential terrorist activity in Turkey subsides, and/or relations between Turkey and Israel are
normalized.
Take care and have happy & safe travels!