Contributed by Rachael Abrams | Last Date of Travel: January 2010
As a native-Texan I'm used to average Kosher restaurants, a small close-knit Jewish community and the passion to travel outside of Dallas to see other cities. New York is probably my favorite city to visit, not just for it's liveliness nor it's real winter weather—because of the incredibly diverse array of Kosher food.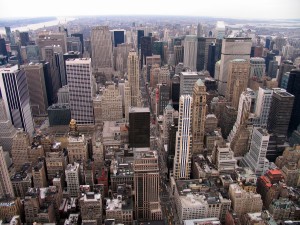 I just returned from a very quick visit. Three nights in the Big Apple felt like a week simply because of all the food I ate. I feel like the city consumed me… literally.
My tasty travels began with delicious Chinese food, something my native Dallas lacks. EstiHana is an Asian restaurant situated in a lovely area close to the renown Natural History Museum on the Upper West Side. The atmosphere was very nice with couples on (what looked like) first dates—I was glad I dressed up that evening. I ordered a steamed chicken dish and shared a bowl of udon noodle soup (with beef). There's sushi on the menu and other delectable entrees to satisfy ones Asian food craving. Although I walked out with a dent in my pocket, the food was well worth the damage. I was able to take a subway close to where the restaurant was located, which is an easy and inexpensive option for travelers.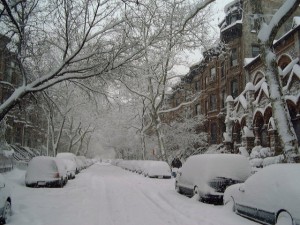 The next day, after a lot of walking allover the Upper East Side, I landed in Times Square where tourists and gigantic advertisements can be found. Right off of Broadway, I dined at Schnitzel Express for lunch, where I ate a delicious Oriental Schnitzel sandwich. It was so good that right before I left for Dallas, I grabbed one to-go for the plane ride. For fast-food atmosphere, the food is perfect for a quick lunch.
New York impresses me with each visit for it's incredible kosher food everywhere. If you are Jewish, New York is the place to be. It's even written on the buildings with names like "Schwartz" and "Greenberg" stamped on the outside of both small and large businesses. After Shabbat, I dined with some friends at Clubhouse Cafe (right off of Times Square), which is a trendy American restaurant where you'll find soft lighting, sliders, wings and delicious hamburgers. This is the perfect New York restaurant if you are willing to spend a few bucks.
My experience in New York was quite flavorful with incredible restaurants for my picky palette. Just in case you visit in the winter—bring walking shoes, gloves, and a hat. If you forget, you can purchase some warm weather gear at a stand…just about anywhere.
You can read about my posts on YeahThatsKosher here: https://yeahthatskosher.com/author/Rabrams
—
Editor's Note (from Dani Klein): for more info on New York, check out our post on NYC by clicking here.
Recommendation: for New Yorkers and tourists visiting NYC, we highly recommend using the Not For Tourists guidebooks and web resources: www.notfortourists.com/NewYork.aspx