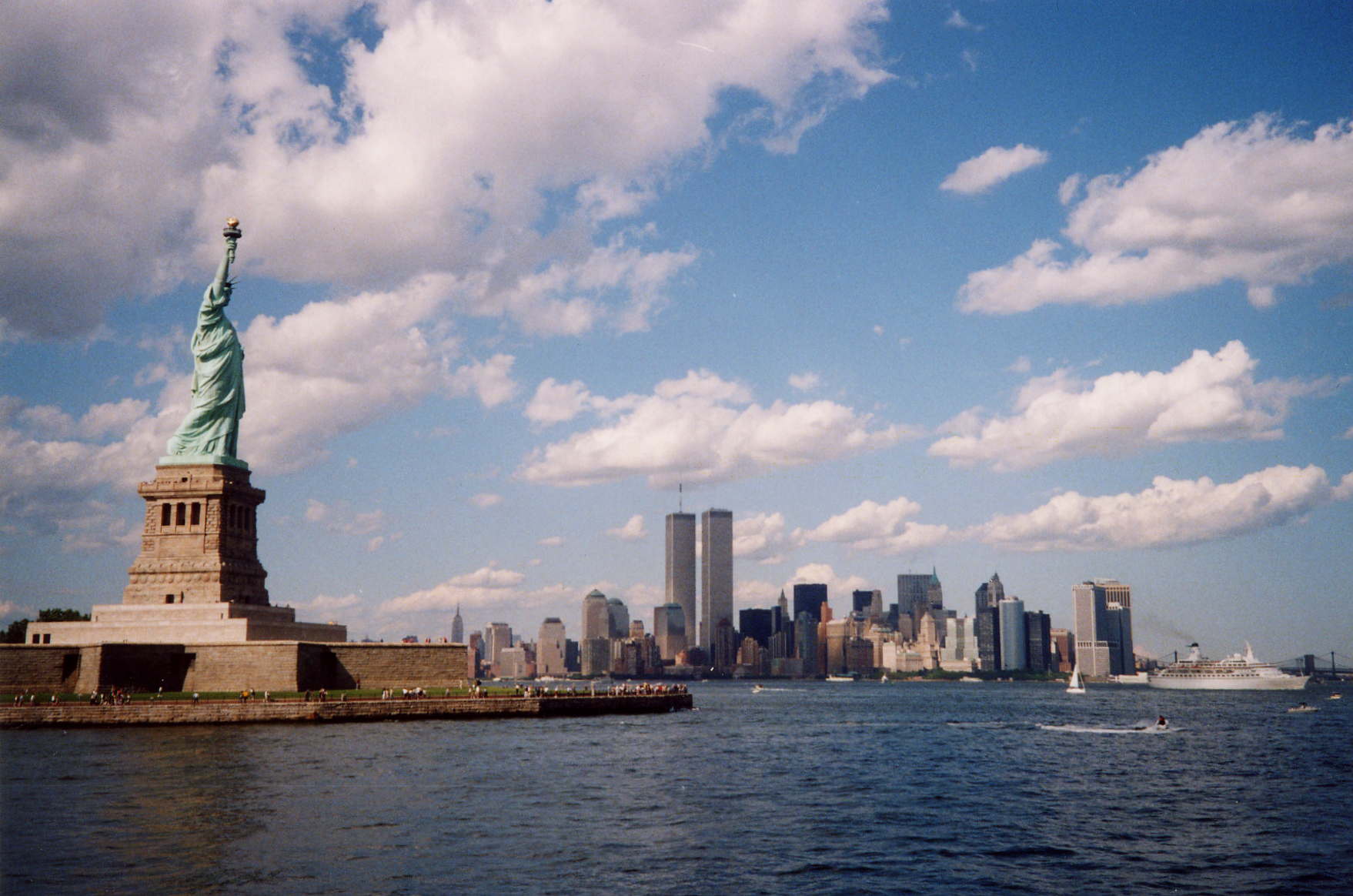 Contributed by: Dani Klein | Last Date Visited: [Author lives in New York]
Kosher Info: Since Orthodox Jews make up such a large percentage of New York's population, NYC is probably the easiest city in the world outside of Jerusalem to find Kosher food.
Buying Kosher food anywhere in New York is fairly easy. Kosher markets exist on the Upper West Side, Upper East Side, Washington Heights, and the Lower East Side. However, almost every supermarket: Key Food, Whole Foods, Trader Joe's, Gristedes, Fairway, and others carry a wide array of Kosher products frequented by the Jewish NYers.
With so many places to eat in Manhattan, I will focus on a few areas that travelers to New York can visit for a quick bite to eat, or for a fancy sit down experience. (There are so many restaurants and general kosher eateries, there is no doubt many will not be on this list. This is a general list for the traveler to NY)
Midtown:
Jerusalem 2 Pizza (aka "J2")- the largest Kosher pizza shop in the world; they carry pizza, pasta, sandwiches, and sushi.
Mr. Broadway – a large no-frills deli frequented by both businessmen and pedestrians; they carry a full menu of deli, BBQ, Chinese, and sushi. Recommend Sushi and Pastrami Burgers.
Le Marais – famous steakhouse by Times Square; even better post-Broadway show.
Mendy's – the only kosher place inside Grand Central Station
Other places to grab a quick bite: Circa, Milk & Honey, Kosher Delight, Kosher Deluxe, Vegetable Garden (moved to W38th st between 7th & 8th Ave)…
Upper West Side (UWS)
Pizza Cave (W. 72nd st.)
Nargila Grill (W. 72nd st.) – huge portions of great tasting Middle Eastern cuisine
Talia's Steakhouse (Amsterdam Ave. & W. 93rd st.) – nice atmosphere, great steak and potatoes
Deli Kasbah (W. 85th st.) – one of the affordable Fleishig (meat) places in the city
Estihana (W. 79th st.) – great sushi and other Japanese dishes
Gan Asia (Amsterdam Ave. & W. 94th st.) – take out Asian
H&H Bagels (W.80th st.) – 24 hour kosher bagels – yummmm
Cafe Nana – (W. 115th st. – 2nd floor of the Columbia Univ. Hillel)
Downtown
Subway (yes, there's a Kosher one on Water st.)
Essex on Coney Downtown
Broadway Kosher Cafe
Tourist Info: Being a NYer myself, I relish living in the greatest city on Earth. There are always new places to explore and people to meet. I will list certain must-sees and must-dos while in the city, some traditional, some personal favorites.
Empire State Building – observatory tower, landmark
5th Ave. – (window) shopping, walk into Trump Tower & FAO Schwartz
Rockefeller Center – "Top of the Rock", NBC Studios, ice skating
Times Square – Broadway Shows, comedy clubs, bright lights – use "TKTS" for cheaper Broadway tickets day of show
Central Park – walking, sports, picnics, free concerts, relaxing,
Lower Manhattan – Battery Park, Statue of Liberty, Ellis Island, Wall Street, WTC site / Ground Zero – future home of the Freedom Tower
Chinatown
Brooklyn Bridge – walk across on a nice day, great views
South Street Seaport – boats, shopping, and the occasional show or exhibit
Greenwich Village – nightlife, shopping, and interesting people
Upper West & Upper East Sides – gorgeous apartment buildings, crazy rents, wealthy tenants, great neighborhood
Madison Square Garden – see the Knicks or Rangers play, or one of many other sporting events hosted in the worlds most celebrated arena
NY Public Library – like no other library
Grand Central Station – they dont make train stations like this anymore, worth stopping by, avoid rush hour
Technically not in Manhattan (The Bronx):
Yankee Stadium – catch a home game of the greatest sports team on Earth; sit in the Bleachers – the cheapest and by far the most fun section of the ballpark
Bronx Zoo – much bigger than the Central Park Zoo
Parks:
Central Park – without a doubt! Man-made, but oh so awesome!
Fort Tryon Park – in Washington Heights (take the A train to 191st st.); great views of the Hudson River, George Washington Bridge, and visit the Cloisters
Bryant Park – surrounded by office buildings and the NYPL, it is home to many professionals eating their lunch seeking refuge from their offices; hosts free ice skating in the winter, "movies in the park" in the summer.
Union Square – small park; often hosts fresh food markets, performers, and the weekly protests; great shopping all around the area. Check out Max Brenner's Chocolate Shop (from Israel) on Broadway. The boxed chocolates are all kosher (all have hashgacha from Israel), but the sit-down restaurant is not kosher at all.
Battery Park – great views of the New York harbor, Statue of Liberty, and the Brooklyn, Manhattan, and Verrazano bridges.
Museums & Zoos:
MoMA
The Met
Museum of Natural History
The Guggenheim
Central Park Zoo
Affordable Shopping:
Jewish Info: Jews can be found in just about every area of this city, they might as well change the name to Jew York. Minyanim are not difficult to find, and there are nice Mikvahs on the Upper West Side, Upper East Side, Washington Heights, and on the Lower East Side.
Orthodox or not, check out the following synagogues: