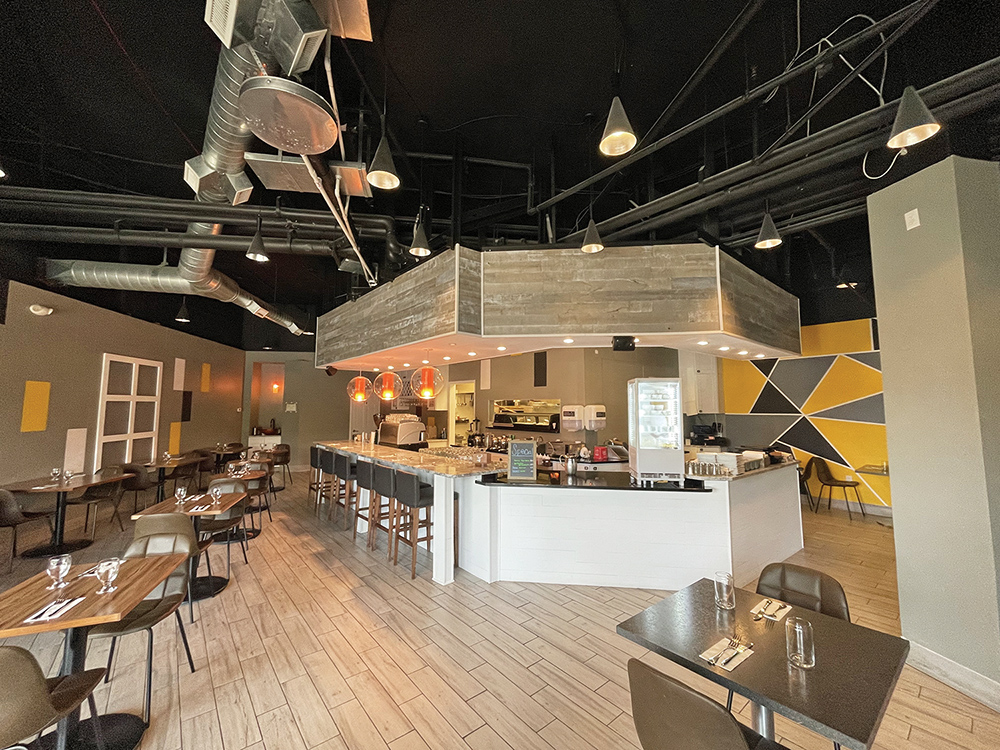 Some restaurants are out there to fill a niche. Everybody who walks through the door is making the trip for the same reason. Whatever the niche is, their ability to fulfill the need is the question on which the existence of the restaurant rests.
Other restaurants however, strive to be many things to many people. While a tougher road to hoe than the former, this approach allows the business to potentially have multiple outlets as it strives to succeed in multiple disciplines simultaneously.
Napoletana, a new dairy restaurant inside the Armon Hotel in Stamford, is the latter. As you look through the menu, you'll find many possible paths to go down. As your tour guide, I can tell you that there are delicious options whichever way you decide to turn.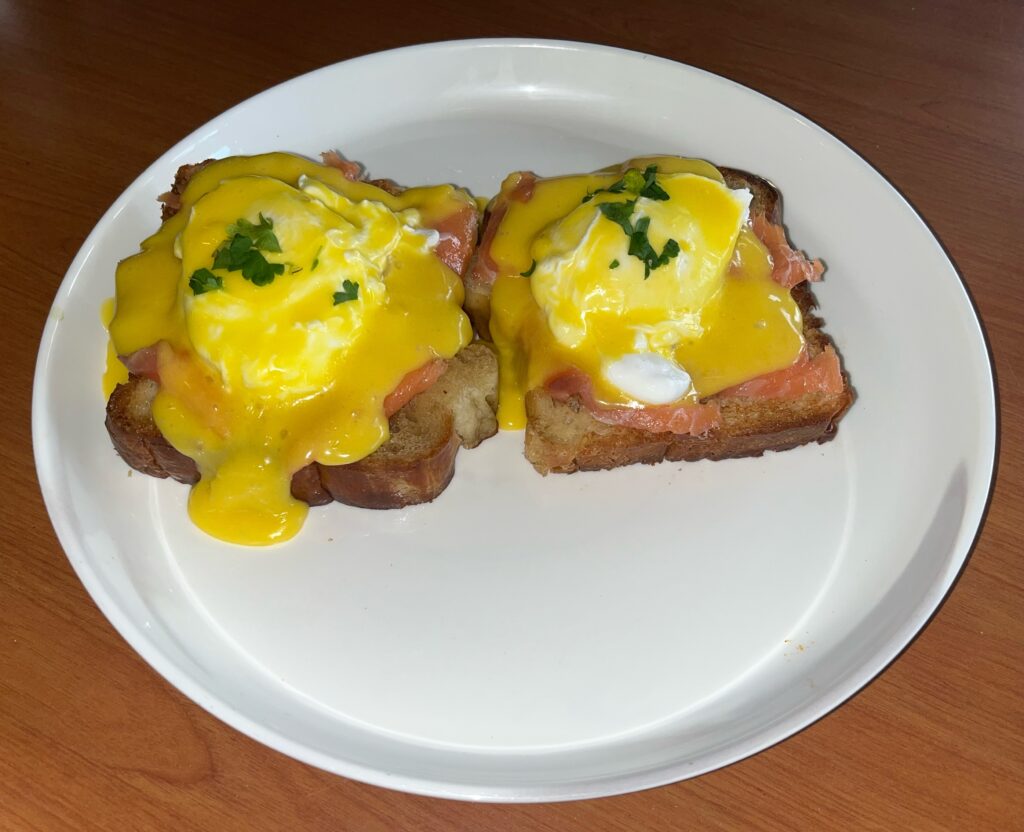 When I was invited to Napoletana, I decided to begin in the most logical section of the menu… breakfast. Among a plethora of choices, I'd recommend getting the Eggs Benedict. The restaurant being milchig means that we are getting smoked salmon instead of meat, but the trade is more than fair given the real dairy being used to make the hollandaise sauce. Though the base often gets ignored, the house-made brioche challah is a great part of this dish. It acts as an amazing vehicle to soak up the hollandaise, as well as the egg (once you puncture the perfectly poached pods). If you're looking for a breakfast or brunch item, this is the way to go.
But let's say you're there a little later in the day and are looking for lunch. For that, the Israeli Platter is can't miss. The two pitas, eight falafel balls, a large plate of hummus, bowls of Israeli salad and french fries, and sides of tehina and sumac onions are easily enough to feed two people. In fact, if you ask for an extra pita, you might be able to stretch it to three people. The hummus, falafel, and tehina are all made in house and will make you feel like you're sitting in the homeland itself. The Israeli salad is classically done and the pitas are as soft as the fries are crispy. Did I mention this platter is only $25? Maybe it has something to do with the exchange rate.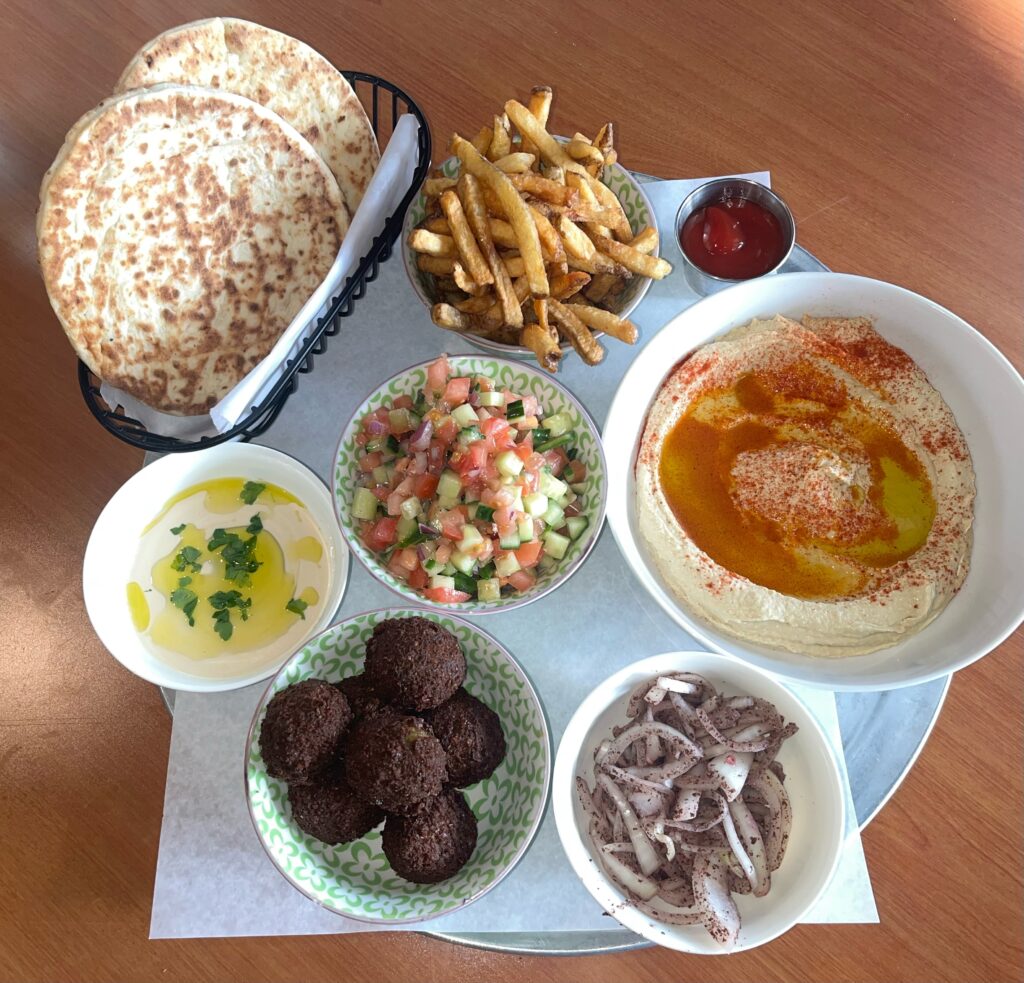 A third lane that Napoletana is able to occupy is that of a classy dairy restaurant. While the ambiance is middle tier, some items both on and off the menu will impress you with their plating and high end feel. Speaking of off menu items, Chef Doron Ginat is usually willing to whip up something interesting if that's a challenge you would like to extend to him. For me, he made a tomato and red pepper carpaccio that was fabulous. Ask for him and you might get a special treat you won't soon forget.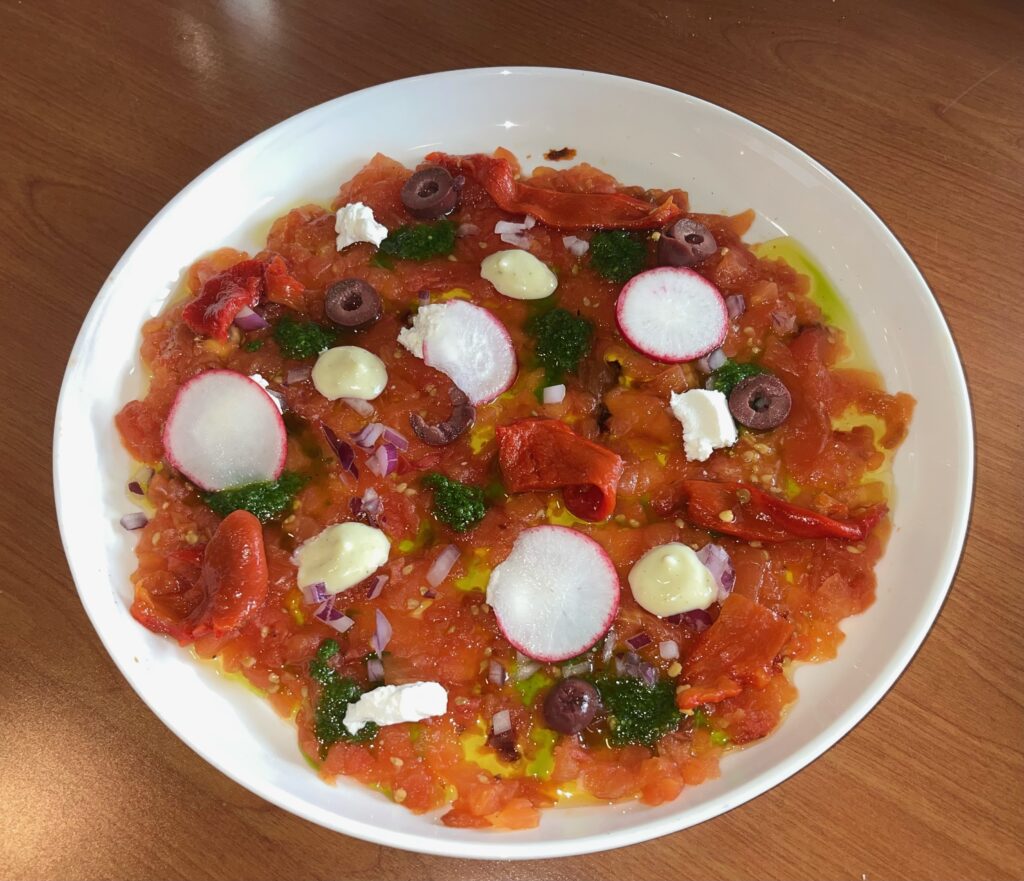 As for something in that category that is actually on the menu, try the Wild Mushroom Risotto. It could be because the last handful of risottos I've had were all at fleishig restaurants, but I thought this was the best risotto I have ever had. There's nothing like using real butter and parmesan, and the mix of wild mushroom and truffle flavor make for a rich texture and flavor combination.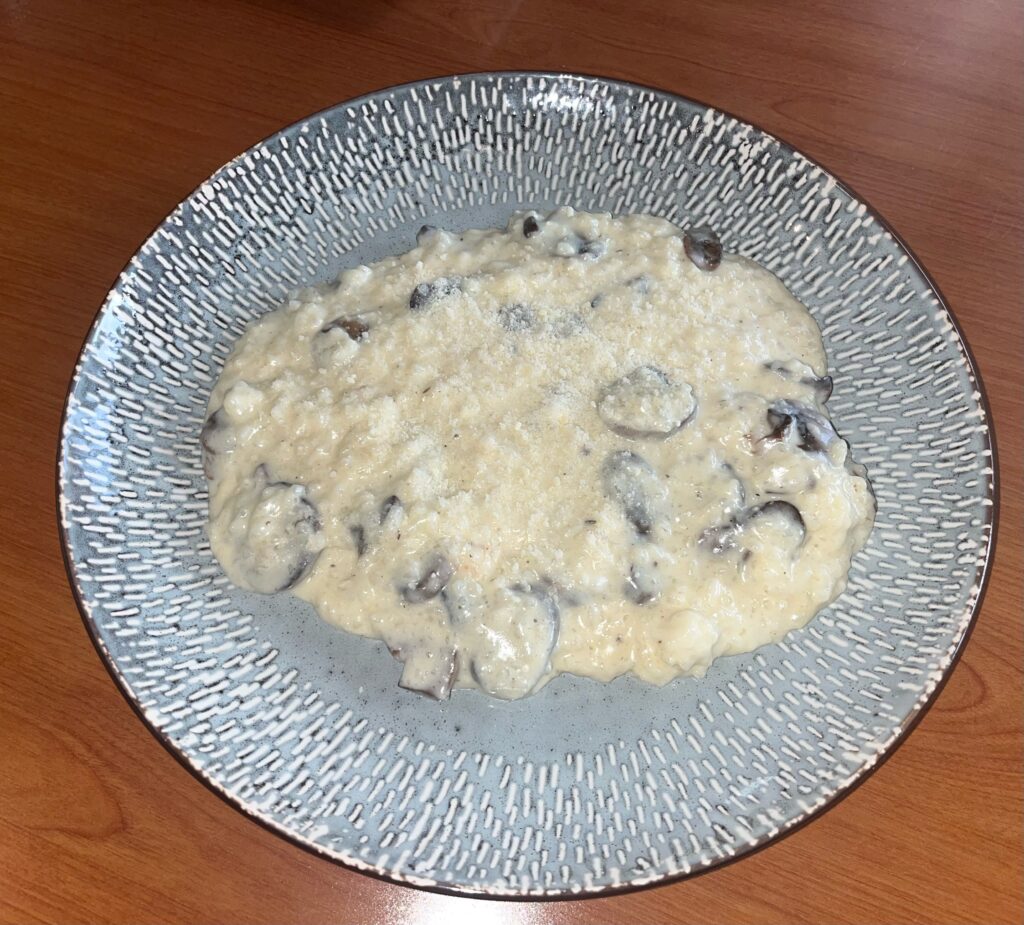 Even though Napoletana offers items such as these, it should be noted that the restaurant is also the local pizza joint. With no other kosher pizza places around, the 16" pies that Napoletana makes are crucial to the kosher landscape of the area. A bit more artisan than your hole-in-the-wall standard 18" pie place, the pizza here is really good. Everything I had came with a good char on the bottom, virtually no flop, and a flavorful crust.
While you certainly could order the regular, try the All About the Greens Pizza if you're a little bit more adventurous. This white pie has a spiral of pesto sauce atop the mozzarella as well as a sprinkling of garlic confit and arugula. The pairing of the garlic and the pesto makes for an interesting marriage and it works well here. I'm not usually a fan of white pies, but the lack of sauce is effective given the toppings.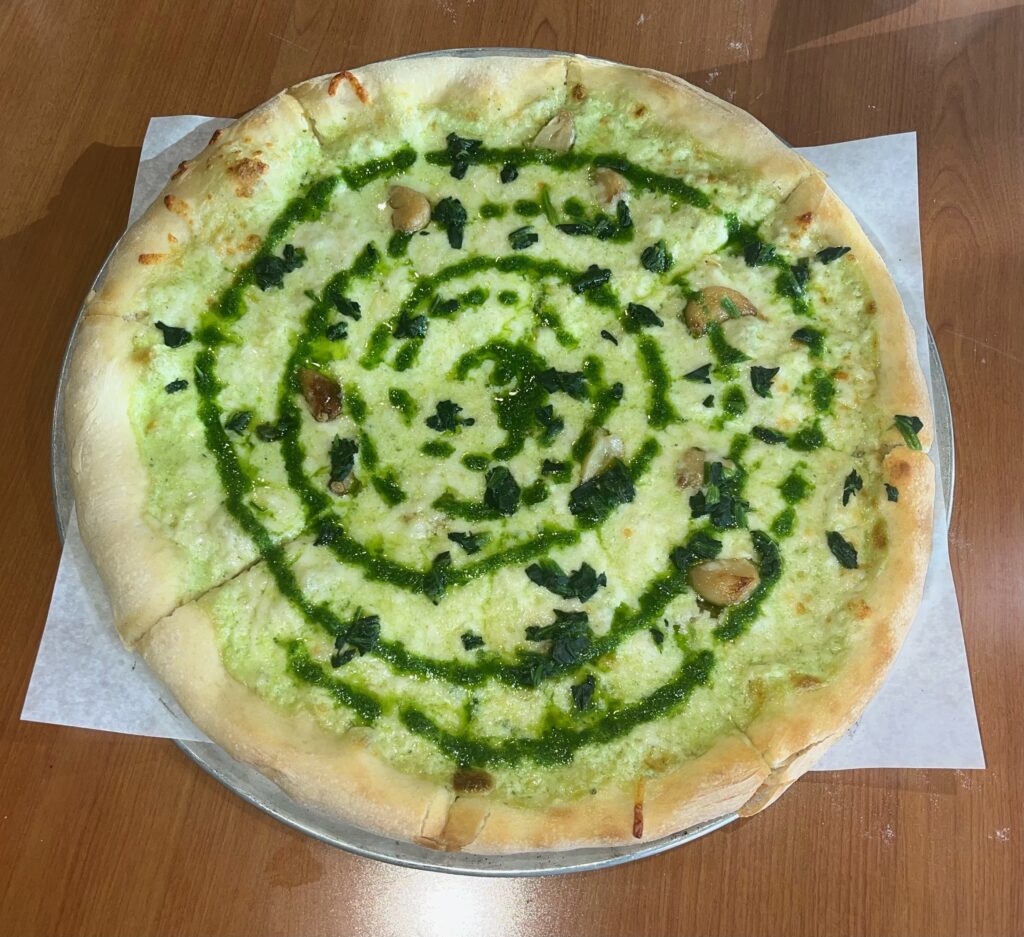 Maybe you want comfort food, but would rather eat something with a fork and knife? In that case, go with the Cheesy Lasagna. It'll take a few minutes, but that's how you know they are making it fresh. This is your classic staple. It's pasta, sauce, and cheese. That's it. That's the list. Yet there's a reason why simple things last forever. Something as basic as lasagna can be exactly what you didn't know you needed until you saw it on the menu. And I promise you that it won't disappoint. Maybe you make lasagna at home and maybe it's really good. So this is like that, but almost certainly better. Give it a shot if you're tempted.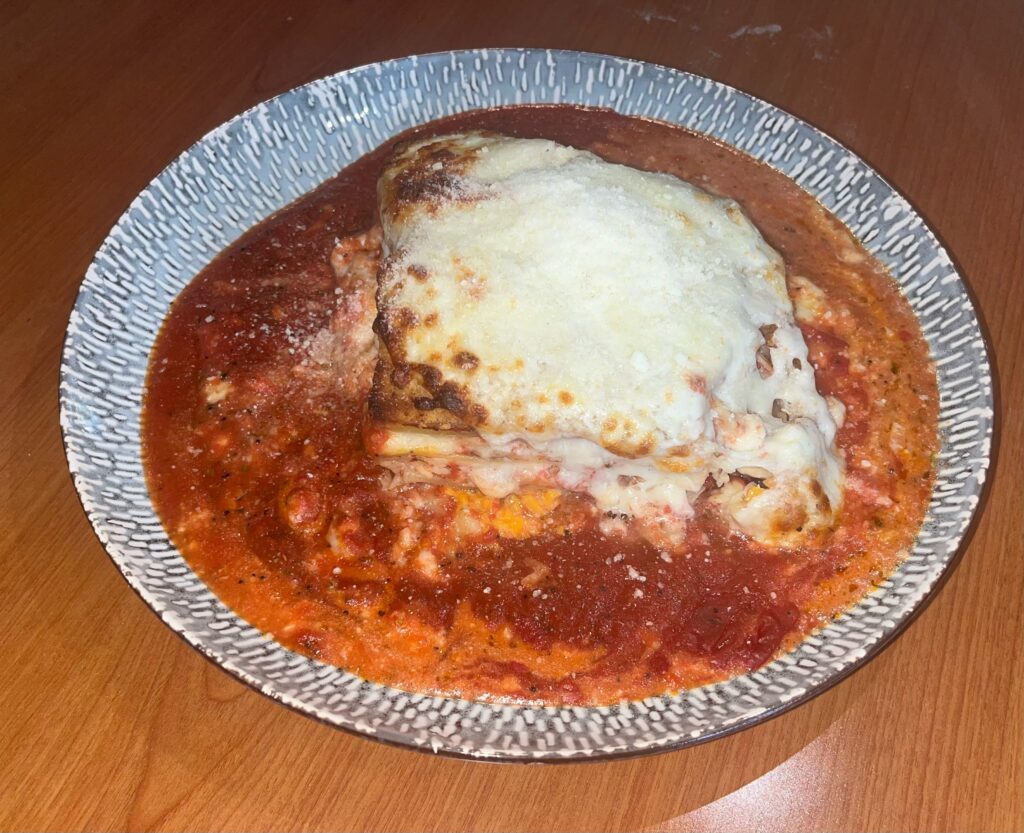 They say that there's always room for dessert, but there probably isn't room for you to finish the Ooey Gooey Chocolate Calzone. That is, unless you brought a handful of friends. This dessert calzone uses the same dough as the pizza, but the inside is nutella and halva while there's a strawberry syrup and powdered sugar for the outside. The dough is as good as ever and while the nutella flavor overpowers the halva, the halva's texture certainly makes a strong appearance. The result is a unique item that could feed the whole block if patrons wanted to limit themselves to only one slice. That said, one slice might be unrealistic given how delicious it is.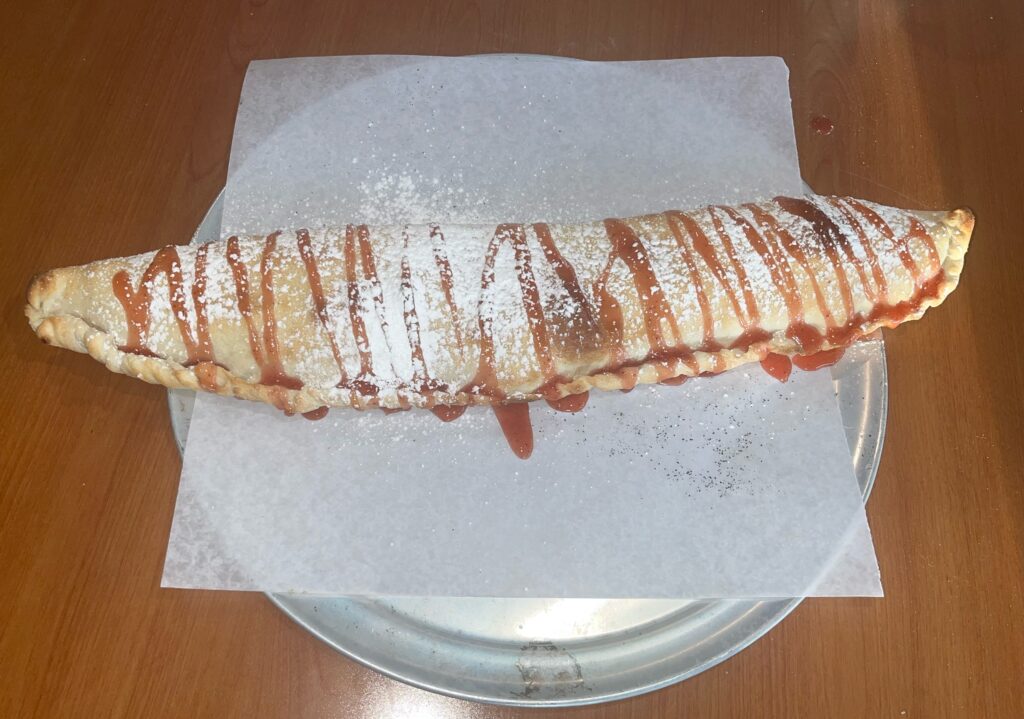 Napoletana has something for everybody. And in a place without a ton of kosher restaurants, that's a good thing. Depending on what you order, Napoletana can be everything from a pizzeria to an upscale Italian eatery. Or maybe everything from breakfast to brunch and from lunch to dinner. Either way, it's worth stopping in and taking a look at the menu.
Or maybe just go off menu and have some fun. What are you waiting for?
Napoletana is located at 2701 Summer St, Stamford, Connecticut (inside the Armon Hotel). It is kosher-certified by Badatz Tartikov Kashrus.
Napoletana is open Sunday-Thursday 8am-10pm, Fridays 8am-1pm, and Motzei Shabbos 7pm-11pm