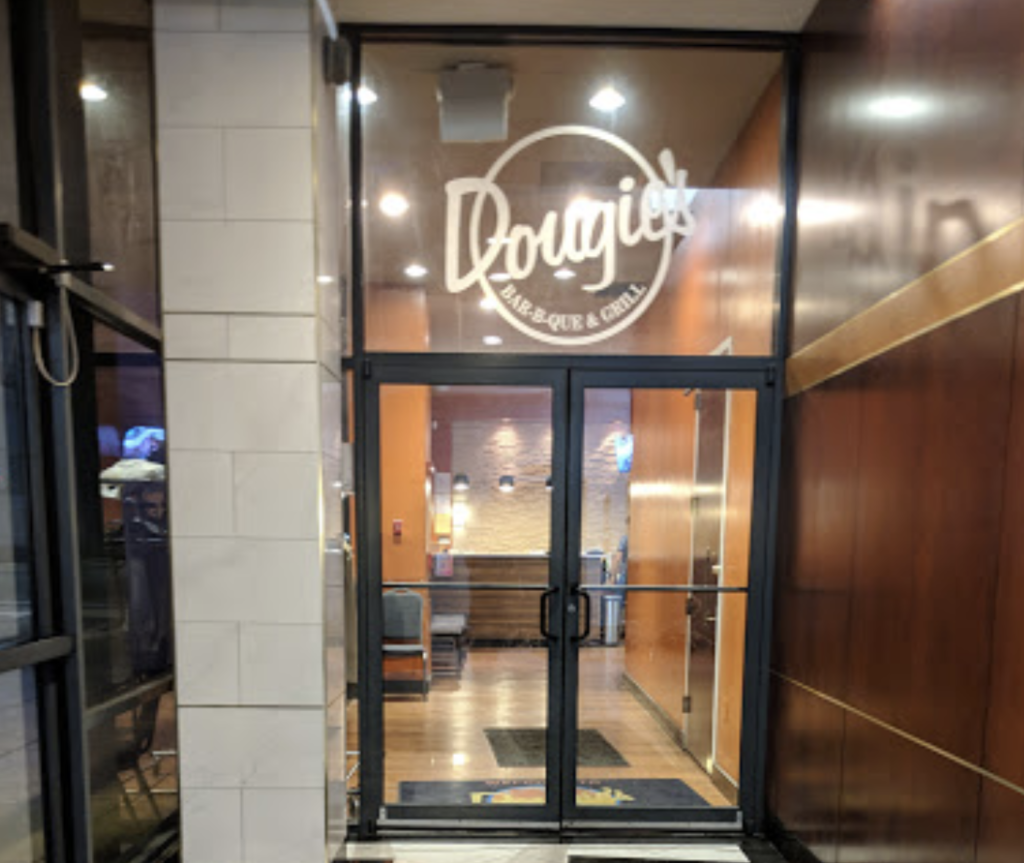 The Dougie's BBQ and Grill franchise once boasted several locations, with many situated in the New York region. Its groundbreaking influence on the kosher food industry can be traced back to the 1990s when the original Dougie's first opened its doors on the Upper West Side of Manhattan. With its ribs, poppers, sauces, blooming onion, burgers, and a host of other iconic menu offerings, Dougie's introduced a new level of dining to the Jewish community. Over the past few decades, numerous restaurants have sought to emulate Dougie's success.
Having said that, as of last week, Dougie's BBQ in Baltimore closed down after 12+ years in business.

Here's what they posted online:
"To Loyal Dougies Customers, Patrons and Fans: It is difficult and unfortunate to write this, but after 12+ wonderful years in the amazing Baltimore Community we are saddened to announce that, due to circumstances beyond our control, Dougies BBQ and Grill will be closing its doors as 10 PM Thursday 09/21/23. For all of you who would like to get you last licks of the food you have enjoyed for over a decade, please come on by until closing tonight for one last Hurrah.
We have truly enjoyed bringing you the foods you enjoy and serving this wonderful community. You never know – we may see you all again soon!!
Three Dougie's BBQ restaurants still currently exist, one in Teaneck, NJ, one in Deal, NJ, one and in Woodbourne, NY.