Consumers of kosher meat products may face a substantial price surge starting this week, attributed to a significant price hike initiated by a major wholesale supplier. Springfield Wholesale Meat Distributor recently communicated the regrettable news to kosher stores, revealing that Solomon's Meat, a key US domestic beef supplier, is imposing a drastic price increase starting this week.
As a consequence, prices on various meat products with shipment dates on and after today, Monday, July 24th, are expected to experience notable increases, impacting consumers' wallets. The sudden price surge is likely to pose challenges for both retailers and customers seeking to purchase kosher meat during this period.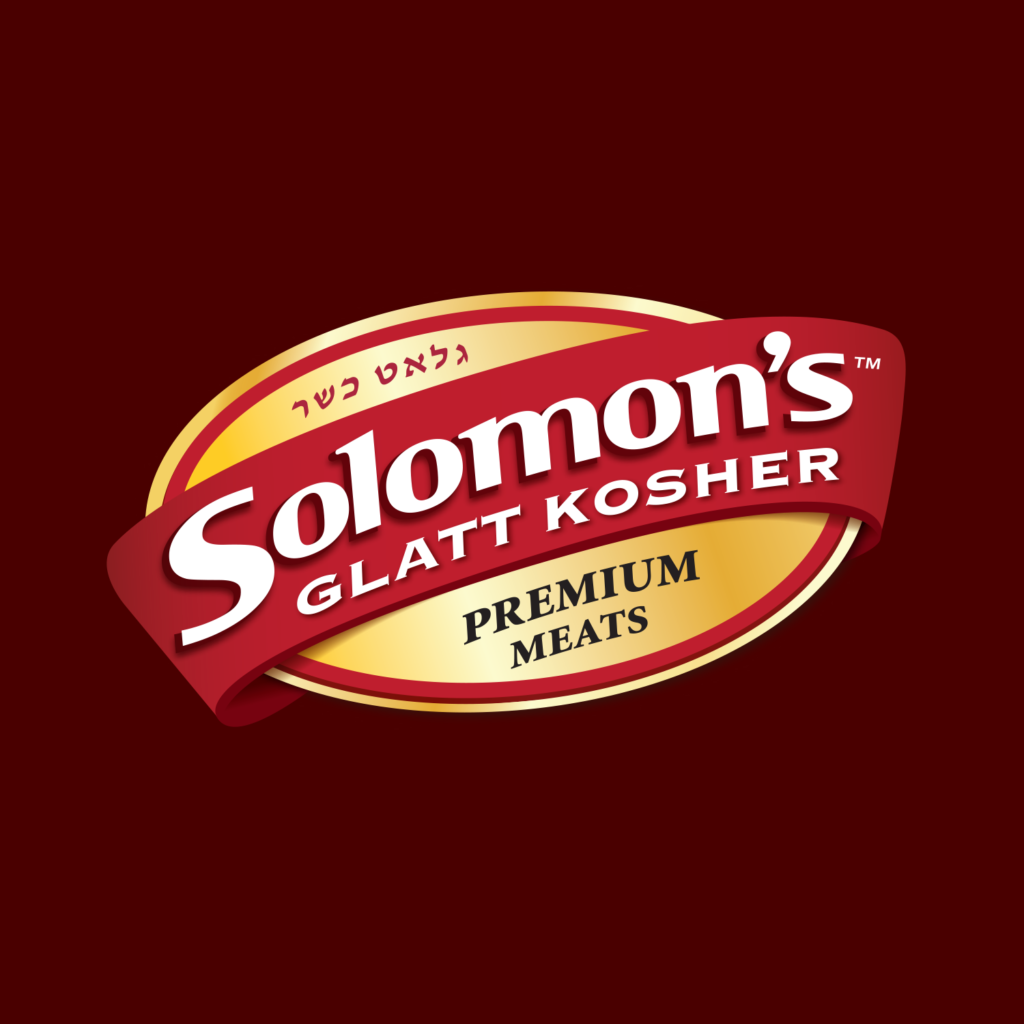 A new pricing menu of items was released with a staggering 39% or more increase affecting nearly all items. Prime Whole Rib, in particular, has experienced an astonishing 79% price hike, leaving many in disbelief.
While only a handful of products managed to escape any increase, a fortunate few saw minimal single-digit rises. Nonetheless, the overall impact of these shocking price hikes is bound to leave consumers grappling with the unexpected financial burden, coupled with the steady increases in consumer prices for all goods due to inflation we've experienced in the last few years.
---
Kosher restauranteurs and chefs are feeling the impact as they have decisions to make:
Do they raise prices to pass along this cost to consumers?
Do they start importing meat from other countries?
Do they start offering alternative options to pricey Prime Rib?
Do they start offering more meat-alternative items?
We heard from a number in the industry, and here's what they're saying today:
Isaac Bernstein, the Culinary Partner @ Breadberry, Brooklyn
"Everyone has been talking about the price increase on American beef this past week. Those in the industry have been discussing this for months. There is a lot of misinformation out there. I am not going to speculate as to why the price is going up; I only know that it is, and it's for the long term. The opinions and strategies presented in this letter are composed of both my own and those of my team, based on our daily experience purchasing American beef.

Before diving in, I believe it's crucial to distinguish between imported and American beef. Imported beef in the US usually comes from Mexico, Argentina, and Uruguay. There are different producers for each category, and even within specific regions, there are vast differences in quality. Historically, imported kosher beef has been of lower quality than its American counterparts. The quality differences are due to many factors: the breeds being used, how the cows are fed and finished, how they are slaughtered, aged, butchered, processed, packaged, and shipped. The discerning kosher beef eaters have always chosen American beef. That being said, not all American beef is equal either. However, American beef as a whole is of superior quality to the imported that is currently available to the average consumer.

Like all things, quality is relative. Not everyone loves a richly marbled piece of grain-fed rib steak; some people prefer a leaner, grass-fed beef. Over the past few years, I have witnessed a tremendous increase in the quality of imported beef. The price difference as a whole isn't that dramatic between the current price of American (as of July 20th, 2023) and the price of imported beef, which has slowly been making its way closer to American beef prices over the years.

Additionally, as of this week, I've been informed that there are no price increases for imported beef. However, due to its newfound demand owing to its now attractive pricing, the costs may go up because of supply issues. There are already regular shortages of the more premium imported cuts.

As far as increasing pricing, not every meat vendor has increased their prices for American beef yet, but the upcoming hikes are poised to impact the industry in the weeks to come.

At Breadberry, we adjust our pricing in line with cost changes. We always strive to avoid premature price increases; particularly given the current economic challenges many kosher-observing families are facing. Nevertheless, price increases are inevitable.

To mitigate the effects of these higher prices for American beef, we will begin offering an alternative to American Beef: premium beef from South America. This beef is available at more affordable rates.
Up until now, we've used American beef for approximately 95% of our sales. However, I anticipate this ratio shifting closer to 50/50. Unlike five years ago, there are now numerous high-quality beef options available from outside the U.S. It's important to note that these options are not all on par with one another, and consumers should certainly further educate themselves on this matter.

At Breadberry, we are committed to transparency and label our meat when it's imported. We will continue this practice, enabling our well-informed customers to make their own decisions. Consumers should demand that their butchers do the same. Honesty in labeling.

As a butcher, it's challenging to steer away from beef (pun intended). There simply isn't a substitute for a good steak. With the coming changes, though, a quality steak may become more of a celebratory meal rather than a casual midday dinner with friends.
Regardless of the current situation, since the onset of COVID, our deli has shifted towards a more poultry-centric menu. For the past two years, we've been using more affordable cuts of beef and elevating their appeal with modern cooking techniques and processes.

This isn't the first crisis the kosher food industry has faced. As we do every day, we will face the challenges as they are presented and will do our best to overcome them while continuously offering a great product at a fair price."

Itta Werdinger, Kosher Private Chef (former restaurant owner and chef), Brooklyn
"Yes! It's a good opportunity for people to learn how to eat less meat!"
Anonymous, Kosher Private Chef, NYC area
"I have a few pokers in the fire. Food (business) is a dead end though. I'll keep the business and do a few jobs a year but I see the future and it's bleak."
Allison Kahn, Owner @ T Steakhouse and T for Two, Brooklyn
"I've been studying all vegan Restaurants in the city. They do very well.

With regards to T Steakhouse, I will redesign the menu to meet the new wave. Meaning, delightful chicken dishes with a flare of different countries and for those few who can afford the rising prices. I will offer steaks at an increased price. There will be optional dishes for the mass that is child friendly and family-friendly. Soups, salads, appetizers, and such!

I think we will all suffer the outrageous increase in beef. Especially since we are a steakhouse.
I wouldn't mind using some plant-based meat for certain items. Just to let you know that fish prices are pretty high as well. So …. Yes … we will have fish dishes with exciting sides. Let's hope that we all survive this business and make it profitable."
David Mizrahi, Owner @ SALT Steakhouse, Long Branch, and numerous other kosher establishments on the Jersey Shore
"As of right now, the only vendor that has increased their price is Solomon's Meats. We do have a lot of customers who come in and request Solomon's Meat and exclusively eat Solomon's. Our plan is to phase out Solomon's Meats, we're hoping that the other vendors don't follow suit. So we're going to keep all of our prices (at Salt Steakhouse) status quo for right now and not offer Solomon's Meats. If we do have a lot of requests for it, we'll continue to carry one product from Solomon's.

As we've done in the past, our boneless rib eye was only done with Solomon's, we're going to switch it over to Agri because of this price increase, it's just unaffordable and most of the customers won't care. So we're going to have an option for Solomon's, which we're going to pass on to the customer if we have enough requests for it. If we don't have enough requests for it, we'll offer everything else.

If other vendors start to raise their prices as well, we'll have no choice but to pass that (increased price) onto customers. We're not changing our menu to pivot to more chicken or any other vegan options, as of now."
"Bosh" Boshnack, Partner @ Carbon, Brooklyn; Brand Ambassador @ Marble & Grain, and Shochet & Menaqer
"The recent article was meant to scare and wow consumers it is one processor, albeit a large one that is going through some issues.

There are labor shortages and the price per head has been going up steadily for the last year across the board kosher and non-kosher. As gas prices rise everything else becomes more expensive the same with labor shortages and the rising cost of labor.

So yes, you will see price increases across the board imported meat will not go up as much as domestic meat. You may see restaurants moving to imported beef for some dishes to keep down costs or cost increases. Specifically to Carbon, we will keep our prices as low as we are able to based on what our providers can get us the meat for. We are dedicated to using only high-quality domestic beef."
Igor Fazylov, Owner @ MUR, 5 Towns
"I'm changing my menu completely from A to Z. Full Mediterranean, with a lot of great options. And I'm actually dropping my prices compared to where they used to be. The restaurant is very busy and it can be busier if people that can't come to fine dining are not worrying about spending. At the end of the day, I realize it's not about hurting a customer's pocket. It's about loving what you're doing. Making people happy and making food comfortable, paying for what is worth."
Elie Y. Katz, Owner @ Chopstix, Teaneck
"At Chopstix and Teaneck, we've always tried to hold the line on raising prices. At times when the meat pricing goes through the roof, if we raise it, we raise it just a little bit to keep up with the new expense. Our goal is to continue providing the best Chinese food, at the most affordable prices."
David Zaken, Owner @ Paprika, Great Neck
"We are keeping our prices the same at this time."
Owner @ Flysh, Lakewood
"The meat products we use will not be affected as we use imported meats. Also, 65% of our protein is chicken."
Chef Yos Schwartz, Partner @ Marble & Grain
"At Marbleandgrain.com we are committed to bringing the best beef to our customers. Recently, there have been some changes in the market price of kosher American beef that have us concerned, and are watching it closely. We want to make sure that if we do need to raise prices, those prices are in line with those changes. Until we have a clear picture, we are keeping our current pricing."