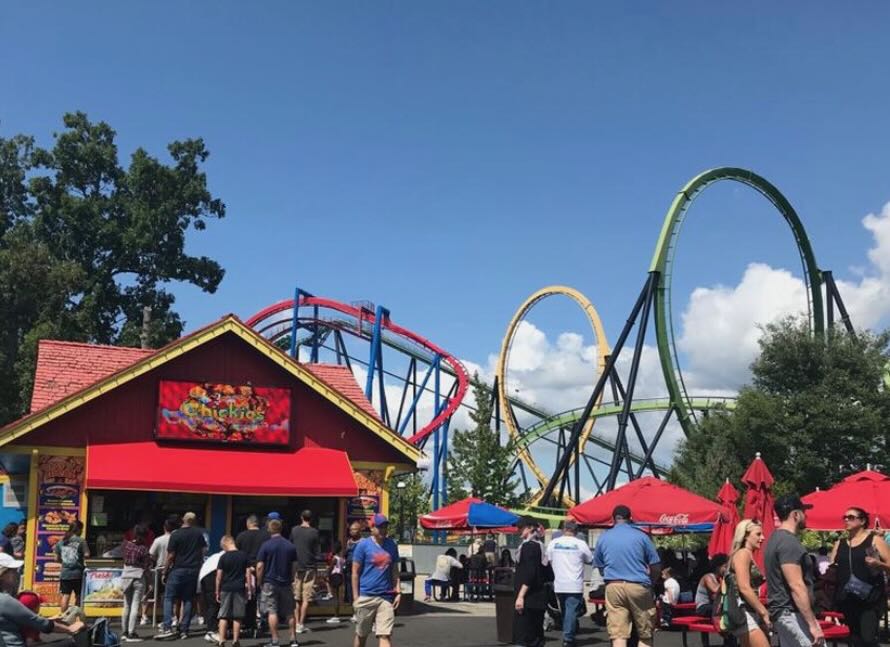 The 2023 season at Six Flags Great Adventure in Jackson, NJ is underway, and with it, their relatively new "Seasonal Meal Pass", allows frequent guests to get meals upon each park visit.

The park offers two seasonal meal pass options: a "One Meal Dining Plan" for $109.99 and a "Two Meal Dining Plan" for $149.99, both do not include taxes or processing fees. The first gives a guest a single meal at one of their on-site restaurants, with specific items designated as eligible to be included in the meal pass. The second option offers a guest two meals per visit but with a 3-hour interval between when those meals can be picked up. This offer works at any Six Flags park, but only one has a kosher food stand.
Confused yet? Keep reading. It took us a while to fully understand what Six Flags is selling here. We believe we've understood it, for now.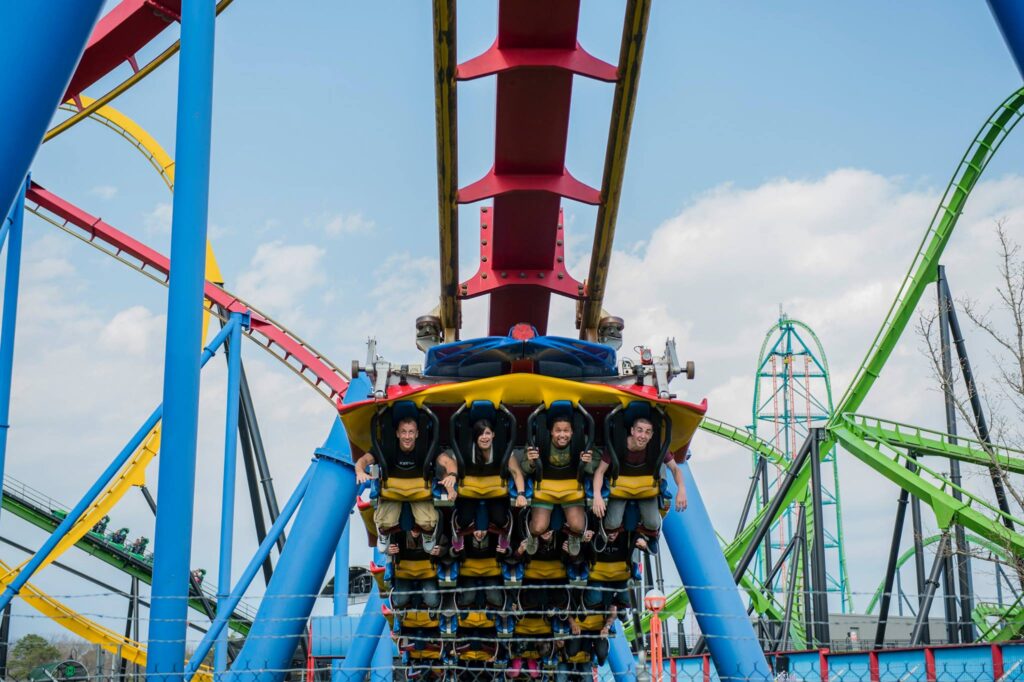 Chickies, the NJ-based fried chicken fast-food joint with locations in Teaneck, American Dream Mall, and the 5 Towns, is the only kosher stand at Six Flags Great Adventure and it is participating in this meal plan option. The kosher stand is located next to the Superman Roller Coaster. (Note: Chickies is currently open selling snacks only. The menu below will only start being available for the season starting Memorial Day Weekend.)
Menu items for Chickies include:
Popcorn Chicken ($12.99)
Fire Poppers ($16.99)
Chicken Fingers ($15.99)
Deli Sandwich ($15.99)
Chickie Little Sandwich ($15.99)
French Fries ($8.99)
Hot Dog ($8.99)
Sweet Potato Fries ($9.99)
Hand-Battered Onion Rings ($9.99)
Potato Knish ($9.99)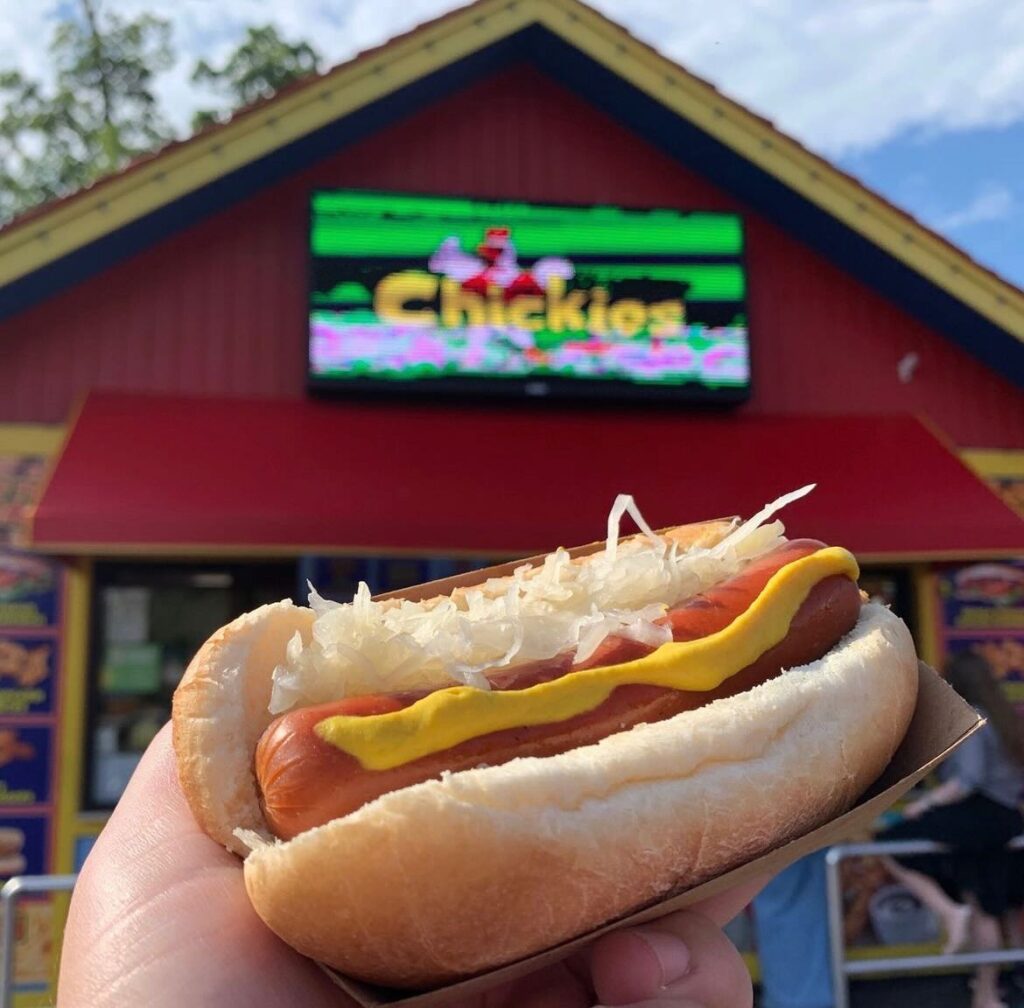 Only the three italicized items above are included in the meal plans, which you can choose one of, plus Pringles potato chips, plus a fountain soda, essentially providing you with a $23.97 meal for each meal included in your plan.

For those trying to do the math, that makes the One Dining Meal Plan worthwhile to purchase if you plan on visiting and using this pass more than four times in a year. (Breakeven is 4.58 visits)
The Two Dining Meal Plan is worthwhile after more than three visits to the park, and consuming both meals each visit. (Breakeven is 3.12 visits) [the above math is not inclusive of the taxes and fees to purchase this pass]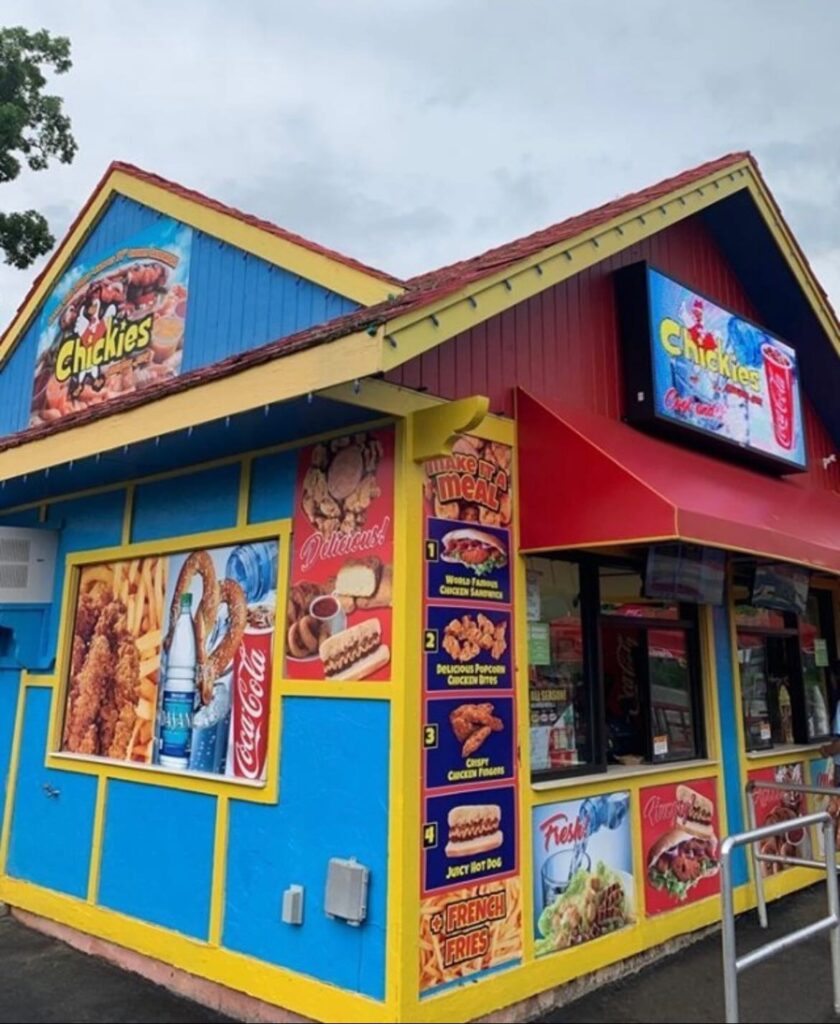 This, of course, only accounts for the fact that food purchased inside the park is quite expensive (although the prices for the non-kosher food are just as high as for the kosher options). Prices at Chickies restaurants, the mall not included, are a bit lower, with presumably larger portions than what you'd receive at the amusement park.
>>> Click here for the Chickies Six Flags Great Adventure menu
Chickies is kosher certified by the Chof-K and RCBC.
Chickies at Great Adventure hours:
Sunday – Thursday Refer to SIx Flags Operating Hours
Friday 11:00 AM – 3:30 PM
Saturday CLOSED
Click here for more info on Chickies restaurants in other locations.