Affiliate Disclosure: MileValue is part of an affiliate sales network and receives compensation for sending traffic to partner sites, such as CreditCards.com. This compensation may impact how and where links appear on this site. This site does not include all financial companies or all available financial offers. Terms apply to American Express benefits and offers. Enrollment may be required for select American Express benefits and offers. Visit americanexpress.com to learn more.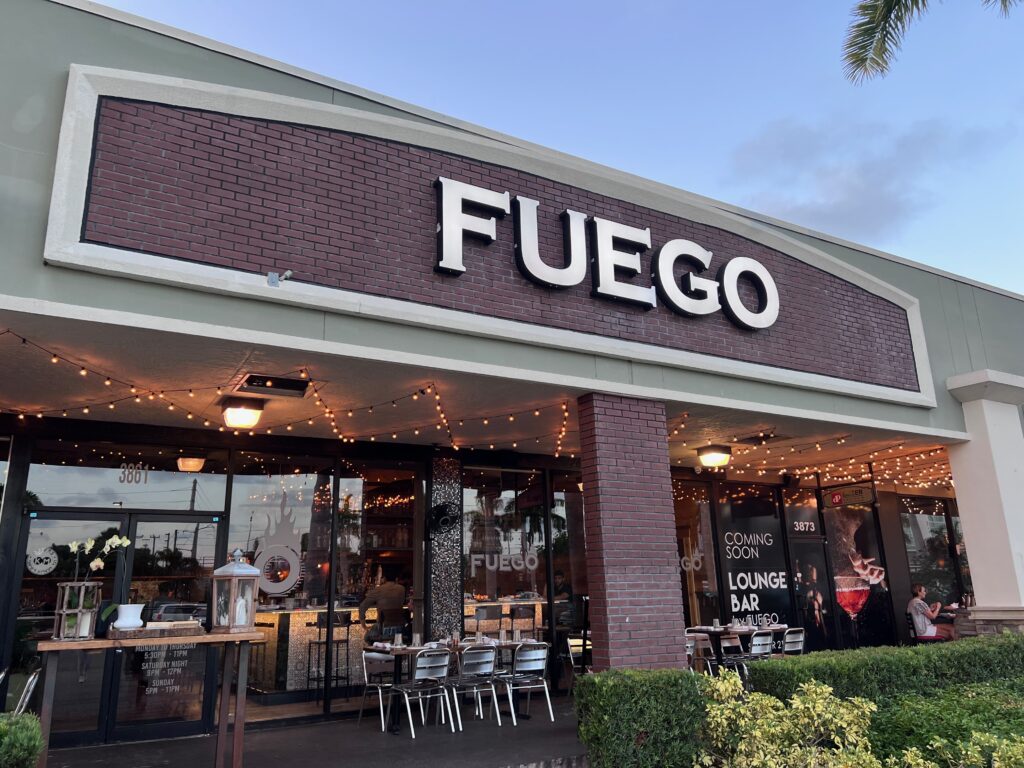 Many of you will be flying down to Miami, Fort Lauderdale, Hollywood, Boca Raton, and other areas of South Florida all the way north to West Palm Beach over the next few weeks to enjoy a winter break in the warm weather.

Restaurants typically get incredibly crowded during these weeks, especially during peak hours at the most popular places, so it is important to plan ahead, make reservations / do delivery, and stay calm when hungry.

Below is a list of South Florida restaurants, from as far south as South Beach & Brickell Miami to West Palm Beach, which will hopefully give you some dining inspiration and help you minimize long wait times.

Even if you are not going to Florida this month, this list is a fantastic resource for your next visit.

Remember, the best credit card for all restaurant & food purchases is the American Express Gold card, earning 4x points on all restaurants globally and supermarket purchases in the US.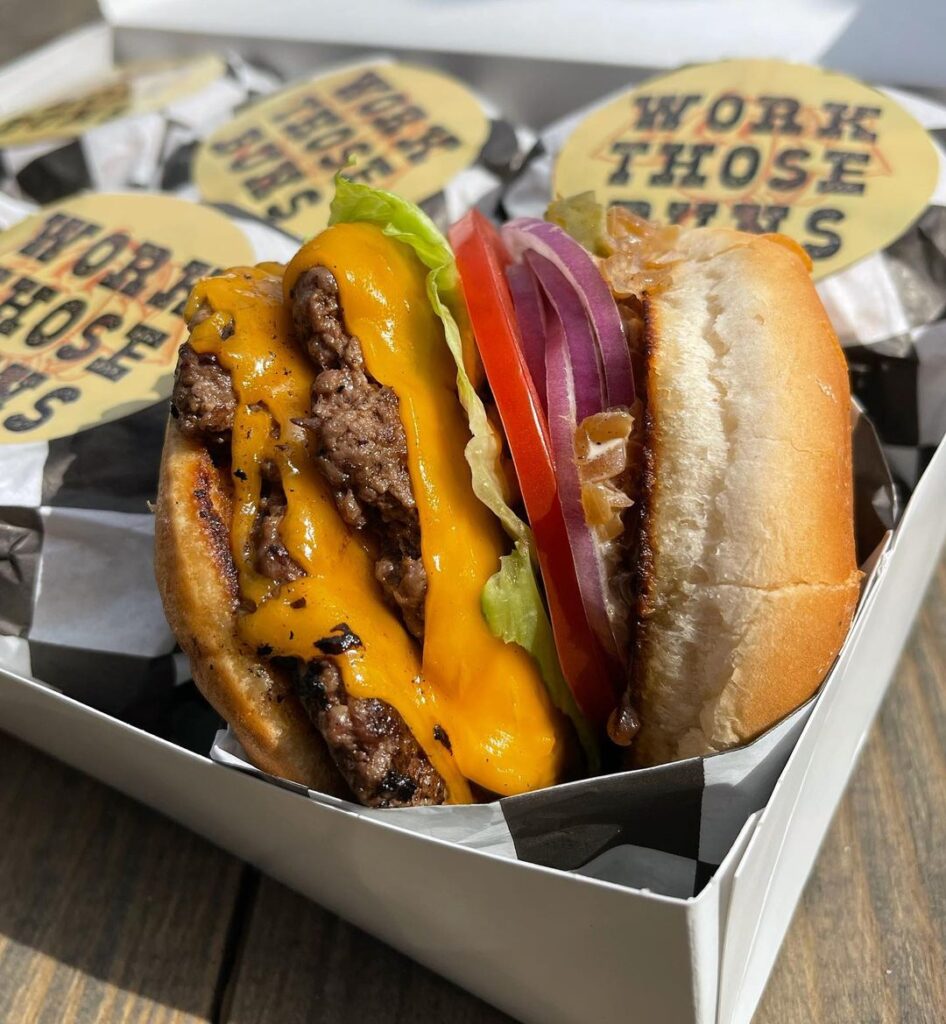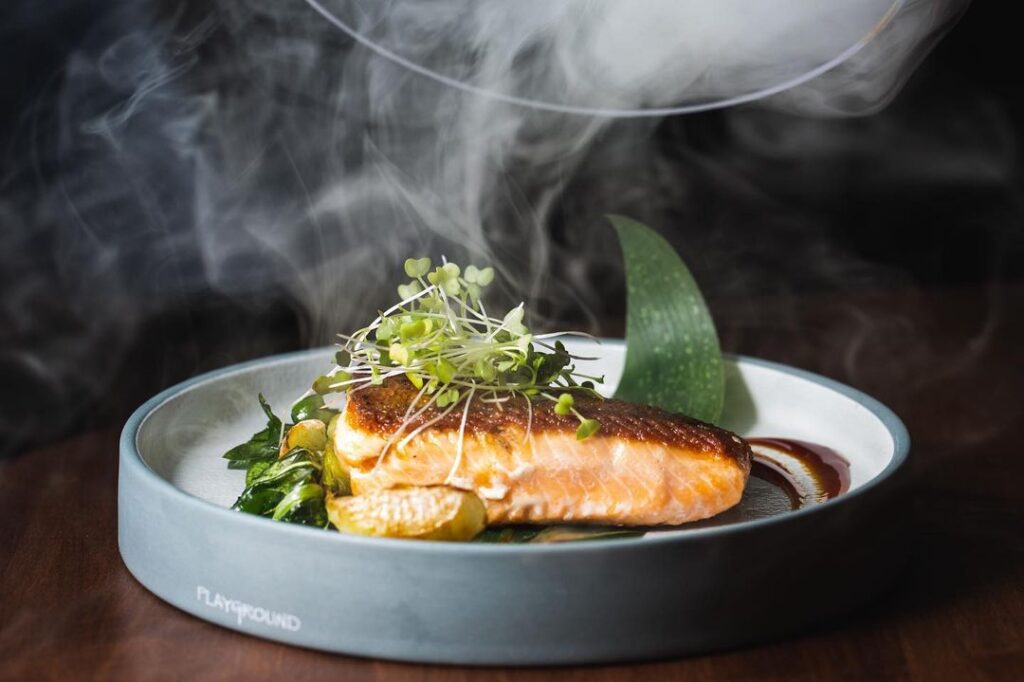 Other related lists:
1) Top 20 Kosher Restaurants in South Florida
2) Shabbat Meals & Reservations in South Florida
3) List of Kosher Gluten Free restaurants
Below are 3 lists: Restaurants, Delivery only, and Pre-Order only.
Full Restaurant List
| | | |
| --- | --- | --- |
| Restaurant | Area | Kashrut |
| 6 Pack Burger | Aventura | Kosher Miami |
| Acai Brazil | Aventura | Kosher Miami |
| Asiatiko | Aventura | Kosher Miami |
| Bourekas Etc | Aventura | Kosher Miami |
| Cafe Cafe | Aventura | ORB |
| Chill N Nitrogen Ice Cream | Aventura | Kosher Miami |
| Cold Stone Creamery | Aventura | Sunshine State Kosher |
| Dixie BBQ | Aventura | Kosher Miami |
| Elsie's Cafe | Aventura | Kosher Miami |
| Empalicious & More | Aventura | Kosher Miami |
| Foozo | Aventura | Kosher Miami |
| Fresko | Aventura | Kosher Miami |
| Gallery of Cakes | Aventura | Kosher Miami |
| Ha Temania | Aventura | ORB |
| Hadekel | Aventura | Kosher Miami |
| Holy Schnitzel | Aventura | Kosher Miami |
| In & Out Bagels | Aventura | Kosher Miami |
| Izzy's BBQ | Aventura | ORB |
| Kokoa Bakery | Aventura | Kosher Miami |
| Kosher Subway | Aventura | Kosher Miami |
| Ktering Bakery | Aventura | ORB |
| Levy's Shawarma | Aventura | ORB |
| Mama's Pizza | Aventura | Kosher Miami |
| Mesibabi Candy | Aventura | Kosher Miami |
| Milano's Kosher Pizza | Aventura | Kosher Miami |
| Milk Gone Nuts | Aventura | Chai Kosher |
| Mrs. Fields | Aventura | Kosher Miami |
| Ms. Dixie | Aventura | Rav Golowinski |
| Nothing Bundt Cakes | Aventura | Kosher Miami |
| Pita Hut | Aventura | Kosher Miami |
| Pita Plus | Aventura | Rav Golowinski |
| Pokado | Aventura | ORB |
| Prime Grill | Aventura | ORB |
| Shalom Haifa | Aventura | ORB |
| Soho Asian Grill | Aventura | Kosher Miami |
| Soho Kosher Deli | Aventura | Kosher Miami |
| The Fresh Carrot | Aventura | Kosher Miami |
| Yossef Roasting | Aventura | Kosher Miami |
| Zohar's Gelato | Aventura | Kosher Miami |
| Foozo | Bay Harbour Island | Kosher Miami |
| Meat Bar | Bay Harbour Island | Kosher Miami |
| Ovo at the Altair | Bay Harbour Island | Kosher Miami |
| Brendy's | Boca Raton | ORB |
| Burnt | Boca Raton | ORB |
| Cafe 95 at the JARC | Boca Raton | ORB |
| Café Mon Ami | Boca Raton | ORB |
| Carmela's | Boca Raton | ORB |
| Carvel | Boca Raton | ORB |
| Carvel | Boca Raton | ORB |
| Carvel | Boca Raton | ORB |
| Carvel | Boca Raton | ORB |
| Century Grill | Boca Raton | ORB |
| Chill & Grill Pita | Boca Raton | ORB |
| Cinnaholic | Boca Raton | ORB |
| Coffee Ark – Food Truck | Boca Raton | ORB |
| Ditmas | Boca Raton | ORB |
| Grove | Boca Raton | ORB |
| Jerusalem Grill | Boca Raton | ORB |
| Jon's Pizza | Boca Raton | ORB |
| Lenny's Pizza | Boca Raton | ORB |
| Lox & Bagel | Boca Raton | ORB |
| Menchies | Boca Raton | ORB |
| Messubim | Boca Raton | ORB |
| Naamah Sushi | Boca Raton | Kosher Miami |
| Nothing Bundt Cake | Boca Raton | ORB |
| Oak & Ember | Boca Raton | ORB |
| Orchids Garden | Boca Raton | ORB |
| Pita Pan | Boca Raton | ORB |
| Rave Pizza | Boca Raton | ORB |
| Sobol | Boca Raton | ORB |
| South Street | Boca Raton | ORB |
| The Frieze Ice Cream | Boca Raton | Miami Dade Kosher |
| Uncle Louie G's Ices | Boca Raton | ORB |
| Yogurt Rendezvous | Boca Raton | ORB |
| Sobol Boynton | Boynton Beach | ORB |
| Brickell Kosher Deli | Brickell / Miami | Chabad |
| Mamma Mia Gelato | Brickell / Miami | Miami Dade Kosher |
| Mamma Mia Juice Bar | Brickell / Miami | Miami Dade Kosher |
| Carvel | Coral Springs | Check at location |
| Cheese Xpress | Coral Springs | ORB |
| Glyk Gelato | Coral Springs | ORB |
| Hummus Achla | Coral Springs | ORB |
| Pita Pan | Coral Springs | ORB |
| Rita's | Coral Springs | Kosher Miami |
| Shlomie's Kosher Bakery | Coral Springs | ORB |
| Stefano's Kosher Catering | Coral Springs | ORB |
| Sunrise Pita | Coral Springs | ORB |
| Krispy Kreme | Deerfield Beach | ORB |
| Arepas by Noni | Delivery only | Kosher Miami |
| Yoelys | Delivery only | Check at location |
| Lily's Handmade Ice Cream | Delray Beach | Sunshine State Kosher |
| Friendship Cafe | Fort Lauderdale | ORB |
| Krispy Kreme | Fort Lauderdale | ORB |
| Moran Patisserie | Fort Lauderdale | ORB |
| Plantation Pita & Grill | Fort Lauderdale | ORB |
| Sunrise Pita | Fort Lauderdale | ORB |
| Azumare | Hallandale Beach | Kosher Miami |
| Bissaleh | Hallandale Beach | ORB |
| Bissaleh D'amore | Hallandale Beach | ORB |
| Chef Ness Bakery | Hallandale Beach | ORB |
| Hummus Achla | Hallandale Beach | ORB |
| Jessica Abraham | Hallandale Beach | ORB |
| Kosher Bagel Cove | Hallandale Beach | ORB |
| Krusty Pizza | Hallandale Beach | Kosher Miami |
| 3 Scoops – Hollywood Beach | Hollywood | Kosher Miami |
| Acai Brazil | Hollywood | Kosher Miami |
| Almani's | Hollywood | ORB |
| Ariel's Delicious Pizza | Hollywood | ORB |
| Burger Spot | Hollywood | Check at location |
| Cafe Noir | Hollywood | ORB |
| Carvel | Hollywood | ORB |
| Chicken in a Bucket | Hollywood | Kosher Miami |
| Chill & Grill Pita | Hollywood | ORB |
| China Bistro | Hollywood | ORB |
| Crepes 2 Go – Hollywood Beach | Hollywood | Kosher Miami |
| Dikla Delicious. Gluten Free Bakery | Hollywood | ORB |
| Dixie BBQ | Hollywood | Kosher Miami |
| Dunkin Donuts | Hollywood | ORB |
| Florentine Bakery | Hollywood | ORB |
| Gleedaz Ice Cream & Pizza | Hollywood | ORB |
| Grand Cafe | Hollywood | ORB |
| JZ Steakhouse | Hollywood | ORB |
| KC Market | Hollywood | ORB |
| Lenny's Pizza | Hollywood | ORB |
| Macaron by Hadas | Hollywood | Kosher Miami |
| Maven Baker | Hollywood | Kosher Miami |
| Meat Master BBQ Meats | Hollywood | ORB |
| Menchies | Hollywood | Check at location |
| Mizrachi Pizza Kitchen | Hollywood | ORB |
| Nava's Kosher Kitchen | Hollywood | ORB |
| Pita Express | Hollywood | ORB |
| Pita Plus | Hollywood | Rav Golowinski |
| Pita Star | Hollywood | ORB |
| Popcorn Zone | Hollywood | Sunshine State Kosher |
| Pops Corn | Hollywood | Sunshine State Kosher |
| Px Grill | Hollywood | ORB |
| Rita's Hollywood Beach | Hollywood | Star-D |
| Rita's Las Olas | Hollywood | Star-D |
| Sarah's Pizza | Hollywood | ORB |
| Shibolim Bakery | Hollywood | ORB |
| Sushi Addicts | Hollywood | Sunshine State Kosher |
| Sweet Love Pastries | Hollywood | Check at location |
| Tasteful Thoughts Chocolate | Hollywood | Check at location |
| The Cave | Hollywood | ORB |
| The Shook Market and Hookah Lounge | Hollywood | ORB |
| Toast Avenue | Hollywood | ORB |
| Vish | Hollywood | ORB |
| Wild Flour Waffles | Hollywood | Kosher Miami |
| Yumberry | Hollywood | ORB |
| 41 Miami | Miami Beach | Kosher Miami |
| 41 Pizza and Bakery | Miami Beach | Kosher Miami |
| Acai Brazil | Miami Beach | Kosher Miami |
| Bagel Time | Miami Beach | Kosher Miami |
| Bronzino by Bagel Time | Miami Beach | Kosher Miami |
| Dunkin Donuts/Baskin Robbins | Miami Beach | Chai Kosher |
| Glatt Miami | Miami Beach | Check at location |
| Grill House | Miami Beach | Kosher Miami |
| Lenny's Pizza | Miami Beach | Kosher Miami |
| Matana | Miami Beach | Kosher Miami |
| Miami 'N' Ice Cream | Miami Beach | ORB |
| Miami Boards | Miami Beach | Kosher Miami |
| Miami Fresh Fish Market | Miami Beach | Kosher Miami |
| Pita Hut | Miami Beach | Kosher Miami |
| Pita Loca | Miami Beach | Kosher Miami |
| Rita's | Miami Beach | Check at location |
| Rita's | Miami Beach | Star-D |
| Seventeen | Miami Beach | Kosher Miami |
| Tasty Beach Cafe | Miami Beach | Kosher Miami |
| Wok on the Beach | Miami Beach | Kosher Miami |
| Bambu | North Miami Beach | Kosher Miami |
| Bubby's Fish & Chips | North Miami Beach | Kosher Miami |
| Carvel | North Miami Beach | ORB |
| Chai Berry | North Miami Beach | Kosher Miami |
| Chai Wok | North Miami Beach | Kosher Miami |
| David Levi Unique Pastry Design | North Miami Beach | Check at location |
| Fuego | North Miami Beach | Kosher Miami |
| Jerusalem Pizza | North Miami Beach | Kosher Miami |
| Krispy Kreme | North Miami Beach | ORB |
| Krudo | North Miami Beach | Kosher Miami |
| Le Chocolatier | North Miami Beach | Kosher Miami |
| Nothing Bundt Cake | North Miami Beach | Kosher Miami |
| Oki | North Miami Beach | Check at location |
| Ropogos | North Miami Beach | Kosher Miami |
| Smash House | North Miami Beach | Kosher Miami |
| So Heavenly Catering | North Miami Beach | Kosher Miami |
| Sonnys Bakery | North Miami Beach | Kosher Miami |
| The Sweet Tooth | North Miami Beach | Kosher Miami |
| Wall to Wall Nuts | North Miami Beach | Kosher Miami |
| Acai Brazil | Sunny Isles | Kosher Miami |
| Lamour | Sunny Isles | ORB |
| Marco Polo Beach Resort | Sunny Isles | Kosher Miami |
| Mozart | Sunny Isles | Rav Golowinski |
| Mozart Grill | Sunny Isles | Rav Golowinski |
| Nununu | Sunny Isles | ORB |
| Trump International Hotel | Sunny Isles | Kosher Miami |
| 26 Sushi and Tapas | Surfside | Kosher Miami |
| Cafe Vert | Surfside | OK |
| Chai Grill | Surfside | Kosher Miami |
| Cine Citta | Surfside | Kosher Miami |
| Fialkoff's | Surfside | Kosher Miami |
| Harbour Grill | Surfside | Kosher Miami |
| Koo Lulu | Surfside | Check at location |
| Kosh | Surfside | Kosher Miami |
| Mendel's Backyard BBQ | Surfside | Kosher Miami |
| Miami Beach Chocolates | Surfside | Kosher Miami |
| Rita's | Surfside | Star-D |
| Rolling Pin | Surfside | Check at location |
| Rustiko | Surfside | Kosher Miami |
| Serendipity | Surfside | Kosher Miami |
| Street Kitchen | Surfside | Kosher Miami |
| The Carrot | Surfside | Kosher Miami |
| TYO Sushi | Surfside | Kosher Miami |
| Kosher Chobee | West Palm Beach | ORB |
| Artisan.ko | Wynwood | Chabad |
| Ben B Coco | Wynwood | ORB |
| Dolci Peccati Gelato | Wynwood | Kosher Miami |
| Zak the Baker | Wynwood | Miami Dade Kosher |
Grocery Stores
| | | |
| --- | --- | --- |
| Carmel Market | Aventura | ORB |
| Kosher Kingdom | Aventura | Kosher Miami |
| Miami Kosher Supermarket | Aventura | ORB |
| Sarah's Tent | Aventura | Kosher Miami |
| Winn Dixie | Aventura | ORB |
| Aroma Kosher Market | Boca Raton | ORB |
| Grove Kosher Market | Boca Raton | ORB |
| Winn Dixie | Boca Raton | ORB |
| Glick's Kosher Market | Delray Beach | ORB |
| Kosher Fish Market | Fort Lauderdale | Check at location |
| Aroma Kosher Market | Hollywood | ORB |
| KC Market | Hollywood | ORB |
| Sylvia's Kosher Market | Hollywood | ORB |
| Kosher Price | Miami Beach | Kosher Miami |
| Kosher Price 2.0 | Miami Beach | Kosher Miami |
| Yes! Market | Miami Beach | Kosher Miami |
| Catch Market | North Miami Beach | Check at location |
| Citrus Kosher Market | North Miami Beach | Kosher Miami |
| South Florida Kosher Market | North Miami Beach | Check at location |
| Grove Kosher Market | Surfside | ORB |
Delivery / Pick-Up Only
| | | |
| --- | --- | --- |
| Arepas by Noni | Delivery only | Kosher Miami |
| Yoely's | Delivery only | Check at location |
| Katai Sushi Express | UberEats only | Kosher Miami |
Pre-Order Only
| | | |
| --- | --- | --- |
| Ana Paz Cakes | Pre-order only | Kosher Miami |
| Au Bon Cake | Pre-order only | Kosher Miami |
| Ayala's Pastries | Pre-order only | Kosher Miami |
| Cakery by Miriam | Pre-order only | Check at location |
| Gourmet Heimishe | Pre-order only | Kosher Miami |
| Itz Good Gluten Free Bakery | Pre-order only | Kosher Miami |
| Klein's Kosher Catering | Pre-order only | CRC |
| Miami Shabbos Food | Pre-order only | CRC |
| Moses Gluten Free Bakery | Pre-order only | Check at location |
| Temptings by Cindy | Pre-order only | Kosher Miami |
| Whipped by Judith | Pre-order only | Kosher Miami |
| Kosher Cuisine | Pre-order Shabbat only | ORB |
Major credit and kudos for this list go to our friend Michelle Saka aka @miamifoodyenta