For many years, Costa Rica has been on my bucket list to explore. I've been reading about its biodiversity – the sheer amounts of wildlife and fauna – and its various landscapes, that I knew I needed to visit.

[Note: this article includes some affiliate links that help YeahThatsKosher earn revenue. As an Amazon Associate, we earn from qualifying purchases. Learn more here. Thank you for using these links to support our site.]

Earlier this year, I had the opportunity to take my family over winter break for 10 nights (technically over 11 days), where we were able to explore 4 different parts of the country. We stayed in 4 different locations, first at a beautiful beachside hotel and then at 3 successive Airbnb rentals. We also had to do a bit of pre-planning in terms of access to kosher food, so read this article carefully to understand what steps you'll need to take.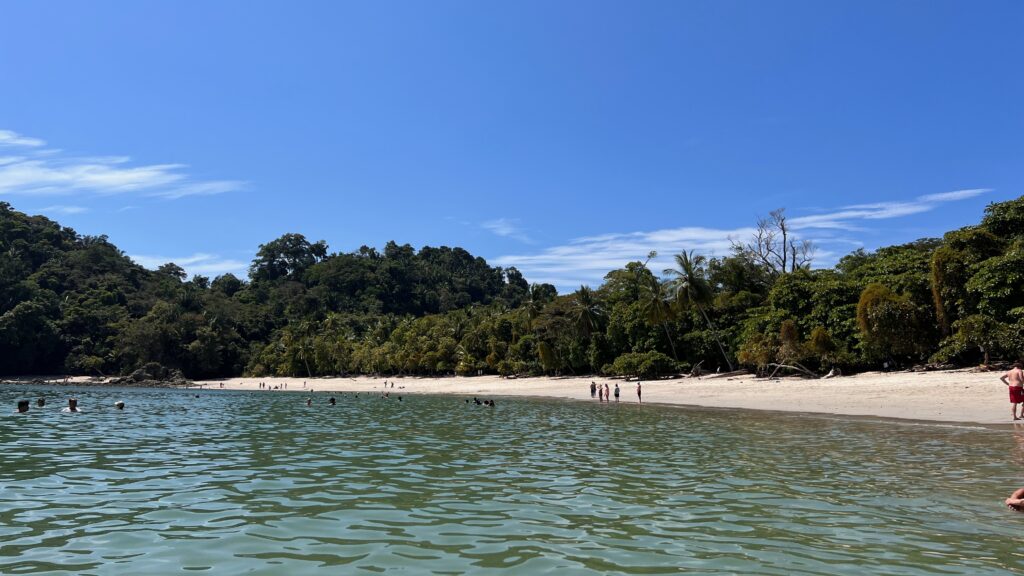 Before I get into the full itinerary, some background and tips:
While Costa Rica is not a huge country, it does have a lot to see and do, with more than enough options and regions to fill multiple trips. If you're not as adventurous a traveler as me and my family, consider taking on only 1-2 of these regions in one trip and plan to come back and explore more.
In order to pack in a whole lot, there are two main ways to go about it: car rental or tour group/guide. For the purposes of how we like to travel, I prefer renting a vehicle and doing this at our own pace. This provides us with the flexibility to make impromptu stops and find viewpoints and waterfalls we wouldn't be able to do on a set tour. (Try using Booking.com for car rental reservations). One thing to note that I will mention a few times, many remote locations in the country do not have well-maintained roads. Thus, it is highly recommended that you rent a 4×4 or SUV and that you avoid driving at night outside of the main cities since backcountry roads are not well lit and may be difficult to see potholes.
Kosher food in Costa Rica is mostly (but not exclusively) centered on the Jewish community, based in the capital, San Jose. While there may be resources outside of San Jose that offer kosher food, although not a whole lot, they rely on the resources in the capital to get them either raw or prepared kosher ingredients. There are two main kosher markets/caterers in San Jose, both operating small restaurants as well if you're staying in or passing through the capital: Kosher Center and Super Kosher. We worked with Kosher Center, which supplied us with 7 days worth of meals, and also had a meal in their restaurant whilst in town. More on that in a bit.
So with all that out of the way, let's get the adventure started. Click here for my full 10+ Day Kosher Costa Rica Itinerary.