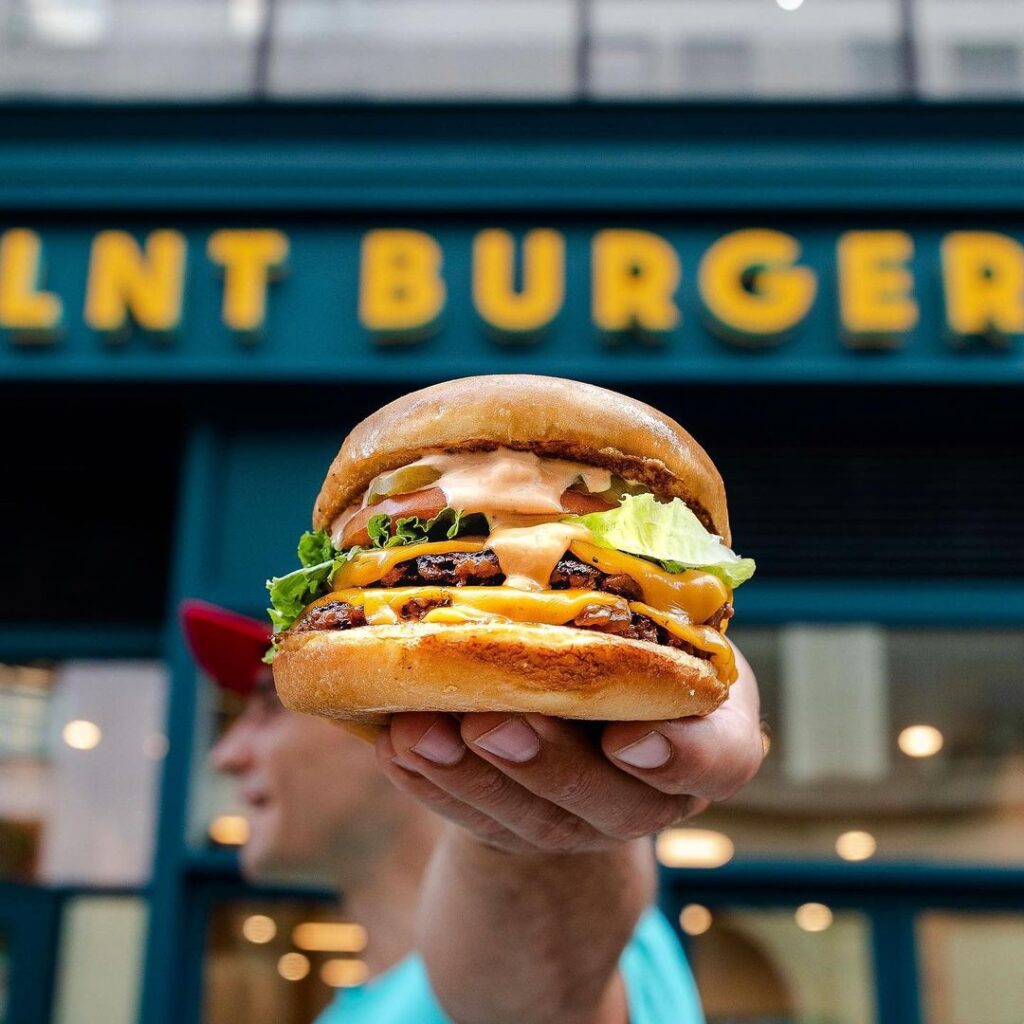 CORRECTION: A previous version of this article stated that PLNT Burger had lost its certification. Details have been rectified below.
---
The kosher-certified vegan burger chain restaurant, PLNT Burger, has been expanding quickly over the last few years, picking up fans and accolades as they've expanded beyond their origins in Washington DC to a dozen locations, half in the DC/Baltimore region, with the others in NYC, outside of Philly, and in the Boston area. The restaurant is known for its vegan take on fast food burgers, using plant-based products to offer meat and cheese-like products.
Due to the restaurant's rapid expansion, the organization providing its kashrut no longer felt comfortable providing the chain with its kosher certification. DC Kosher made the following statement today:
Dear DCKosher consumers,

We are writing to share the news that as of November 1st, 2022, all @plntburger locations will cease to be under the supervision of DCKosher.

As the brand enjoys amazing success and expands, we are unable to continue to certify them.

If you have any questions please contact us at [email protected]

-The DCKosher team
However, YeahThatsKosher has confirmed that PLNT Burger has merely switched to a different hashgacha, to IKC Kosher run by Rabbi Zev Schwarcz. All PLNT Burger locations are now certified under this certification.
PLNT Burger locations include:
BOSTON: 348 Harrison Ave (inside Whole Foods)
NYC: 139 4th Ave
NYC: 1147 Broadway
PHILLY SUBURBS: 15 E Wynnewood Rd, (inside Wynnewood Whole Foods)
ROCKVILLE, MD: 11355 Woodglen Dr (inside Whole Foods)
SILVER SPRING, MD: 833 Wayne Ave (inside Whole Foods)
DC: 101 H St SE (inside Whole Foods)
DC: 967 Florida Ave NW (inside Whole Foods)
With additional locations in Dedham, MA; Jenkintown, PA; Alexandria, VA; McLean, VA; Columbia, MD
The vegan restaurant chain has plans to open nearly 30 locations by 2023.