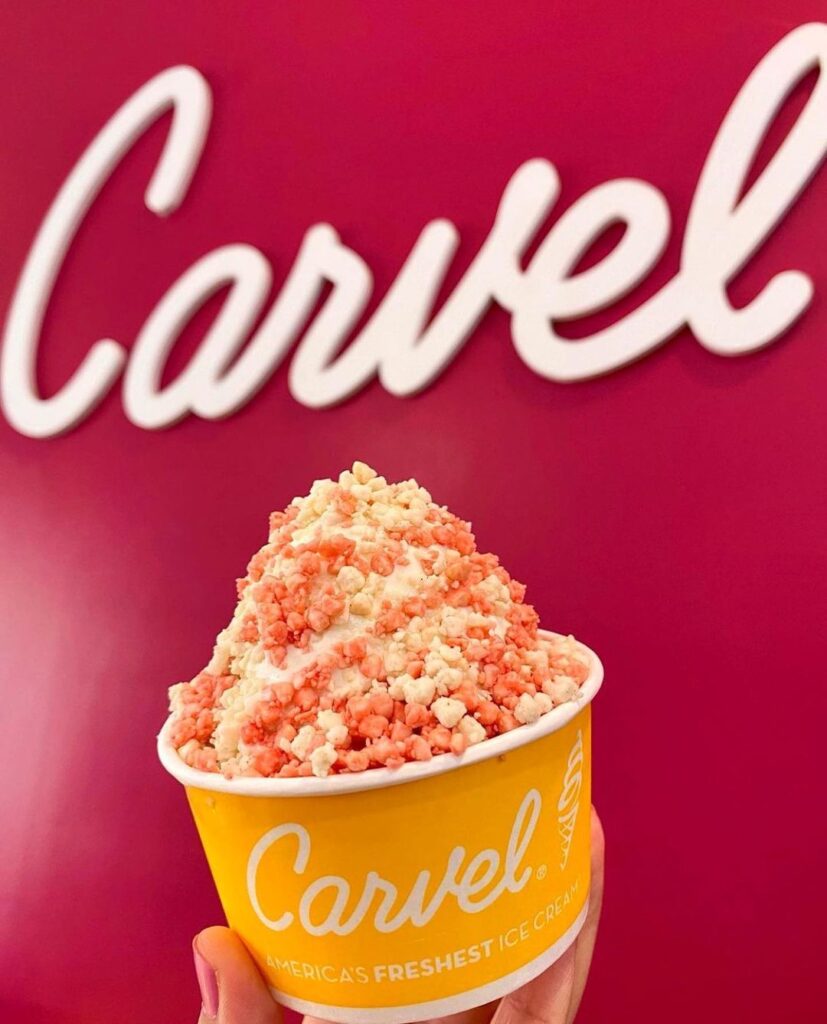 Carvel Ice Cream is generally kosher certified by the Kof-K and some stores are totally certified as well by independent kashrut organizations as well. With National Ice Cream Day around the corner with an opportunity for a free small cup or cone, now is the time to find out where your closest kosher Carvel is.

You can find kosher-certified Carvel shops in 5 US states, listed below.

Please let us know if we missed any locations that are kosher certified!
| | | | |
| --- | --- | --- | --- |
| Address | City | State | Kashrut |
| 11037 Santa Monica Blvd | Los Angeles | CA | RCC |
| 255 NE Spanish River Rd | Boca Raton | FL | ORB |
| 9176 Glades Rd | Boca Raton | FL | ORB |
| 121 1/2 N. Congress Ave | Boynton Beach | FL | ORB |
| 6859 Stirling Rd | Davie | FL | Sunshine State Kosher |
| 4953 W. Atlantic Ave | Delray Beach | FL | ORB |
| 725 NE 176th St | North Miami Beach | FL | ORB |
| 9360 W. Commercial | Sunrise | FL | ORB |
| 2076 Haverhill Rd | West Palm Beach | FL | ORB |
| 5620 Glenridge Dr. NE | Atlanta | GA | Kof-K |
| 200 Glenridge Point Pkwy NE | Atlanta | GA | Kof-K |
| 750 Van Houten Avenue | Clifton | NJ | KOA |
| 244 South Summit Avenue | Hackensack | NJ | KOA |
| 112 Eisenhower Pkwy | Livingston | NJ | Vaad of MetroWest |
| 109 S. Orange Ave | South Orange | NJ | Vaad of MetroWest |
| 1561 Morris Ave | Union | NJ | Vaad of MetroWest |
| 887 Bloomfield Avenue | W. Caldwell | NJ | KOA |
| 175 Monmouth Rd | W. Long Branch | NJ | JSOR |
| 581 Northfield Ave | West Orange | NJ | Vaad of MetroWest |
| 203 Church Ave | Brooklyn | NY | Kof-K |
| 4704 Ave N | Brooklyn | NY | Kof-K |
| 2744 Coney Island Ave | Brooklyn | NY | Kof-K |
| 1048 Coney Island Ave | Brooklyn | NY | Kof-K |
| 975 W. Beech St | Long Beach | NY | South Shore Vaad |
| 161-02 Union Tpke | Flushing | NY | Kof-K |
| 579C Middle Neck Rd | Great Neck | NY | Kof-K |
| 10 N Main St | New City | NY | Kof-K |
| 165 W. 48th St | New York | NY | Kof-K |
| 14 Atlantic Ave | Oceanside | NY | Vaad of Oceanside |
| 762 Manor Rd | Staten Island | NY | Kof-K |
| 842 Hempstead Ave | West Hempstead | NY | Kof-K |