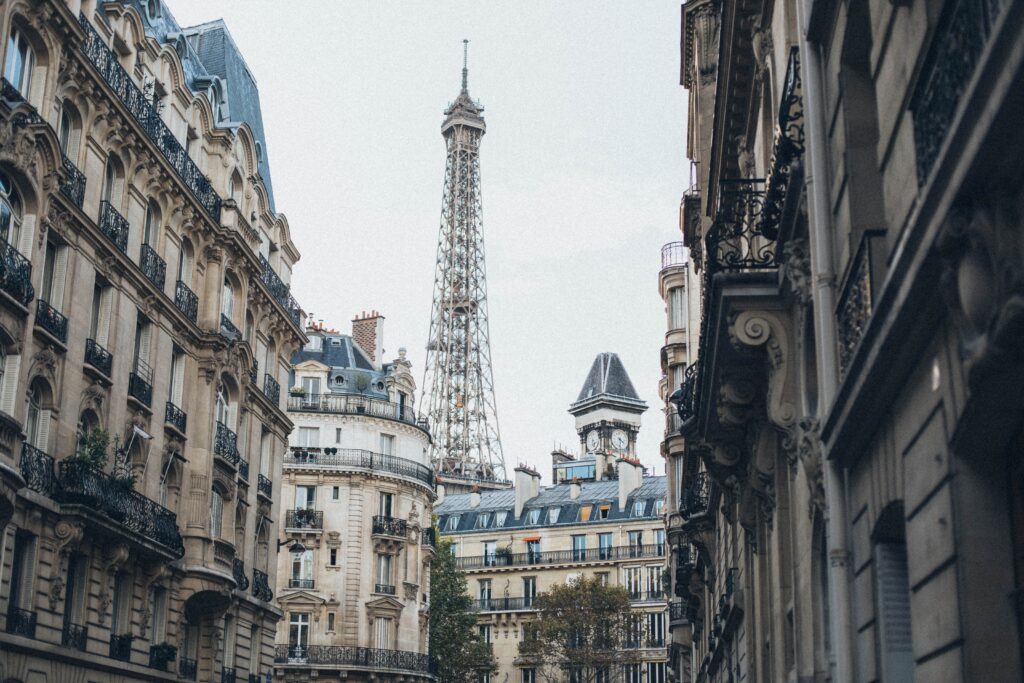 As travel slowly but surely continues to open up, now is a good time to consider which destinations have easy access to kosher food. While it is common knowledge that kosher options are available in Paris, it may be surprising to learn that the French capital is home to over 100 kosher restaurants, comparable to some major U.S cities.
The city of Paris is divided into 20 arrondissements (neighborhoods), and kosher restaurants can be found in about 3/4 of them. Located northeast of the Arc de Triomphe, The 17th arrondissement is home to a significant portion of the eaterie. This phenomenon can be attributed to the large Jewish population in the neighborhood that recently became home to The European Center for Judaism.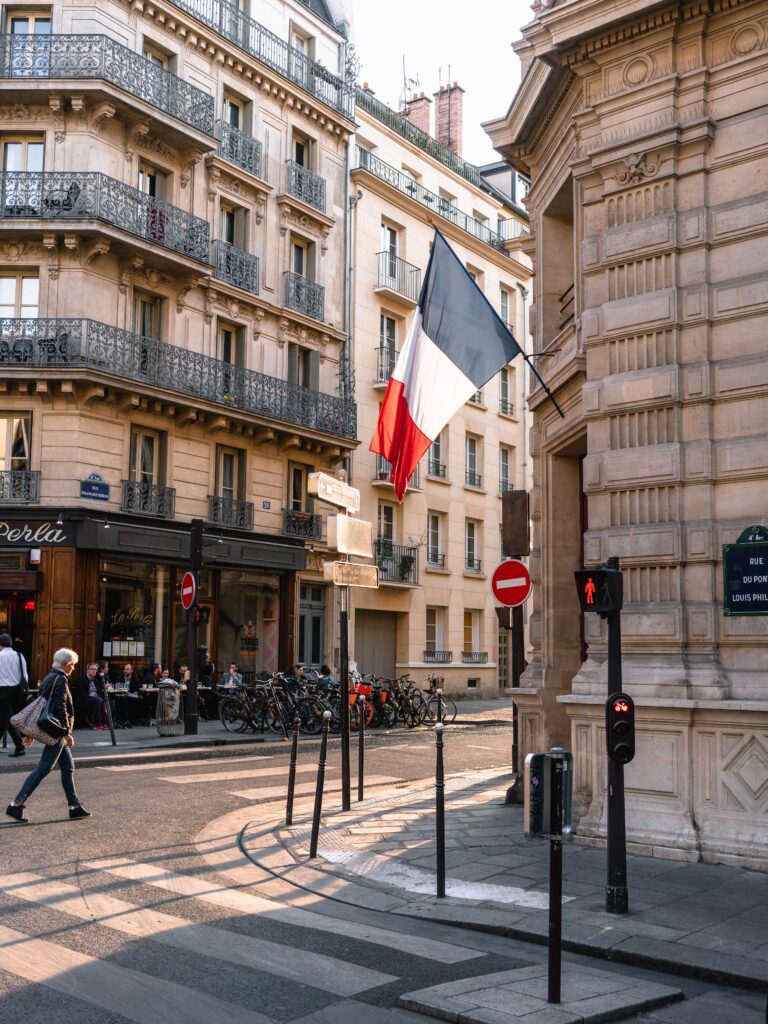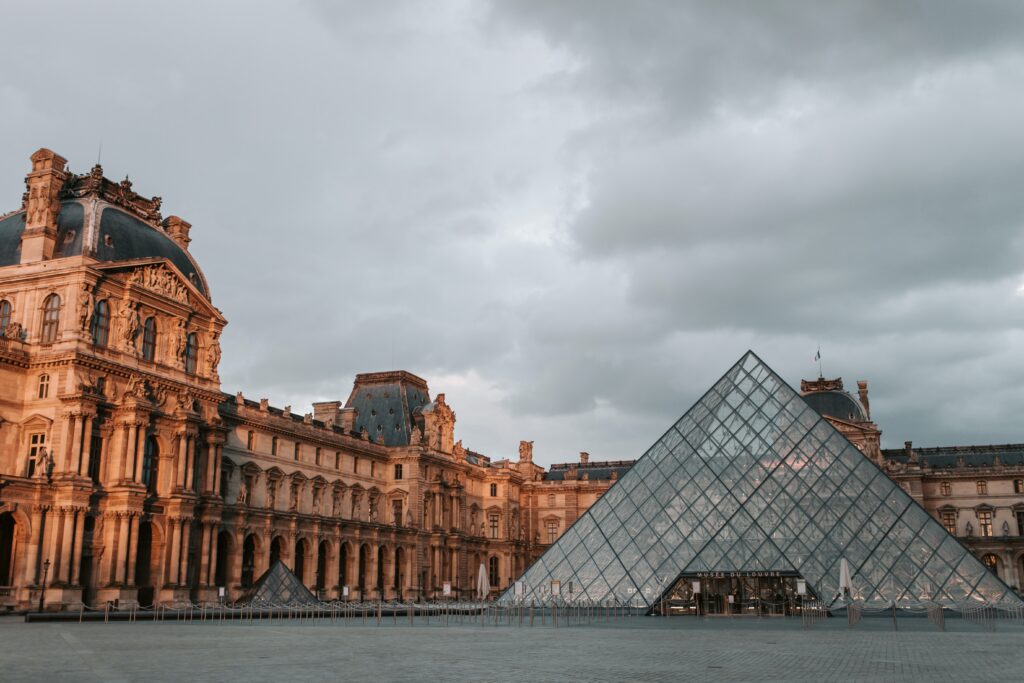 Also worth a visit is the 4th arrondissement, otherwise known as the Marais. The Marais is Paris' oldest Jewish neighborhood; Jews have lived in the area since the 13th century. Stroll down the beautiful streets to see glimpse the many Jewish shops, restaurants, and shuls.
The restaurants in Paris are under a few different hashgachas which are noted on this list. As always, consult your LOR with any personal questions.
Without further ado, the below list includes all of the kosher Paris restaurants we are aware of, organized by Arrondissement (section of Paris). If we missed anything here, please let us know.
| | | | |
| --- | --- | --- | --- |
| Restaurant | Arrondissement | Cuisine | Certification |
| Chez Papy | 2nd | French, Shabbat takeout | Cha'are Hashalom Vehatsedek |
| Le Beverly | 2nd | Israeli, French | Chabad |
| The Hills | 2nd | Italian | Chabad |
| Chez Isaac | 3rd | Middle Eastern, American | Beth Din of Paris |
| Korcarz | 4th | Bakery | Beth Din of Paris |
| Kosher Pizza | 4th | Italian | Rabbi Rottenberg |
| L'as du Fallafel | 4th | Middle Eastern | Beth Din of Paris |
| Le Vosges | 4th | Italian | Beth Din of Paris |
| Marceau Cafe | 6th | French | Beth Din of Paris |
| Fumé | 8th | American, French | Rav Pevzner – Chabad |
| Kavod | 8th | French | Beth Din of Paris |
| L'Inté Cafe | 8th | Italian | Beth Din of Paris |
| Le XXV 8e | 8th | French, Tea Room | Beth Din of Paris, Rav Katz |
| SoumSoum Miromesnil | 8th | Israeli | Chabad |
| By Ella | 9th | Israeli, American | Chabad |
| Doron Ba Laila | 9th | Israeli | Rabbi Rottenberg |
| Douieb | 9th | Israeli, Shabbat takeout | Beth Din of Paris |
| Il Palazzo Opéra | 9th | Italian | Beth Din of Paris |
| Shen Thai | 9th | Asian, Sushi, Thai | Beth Din of Paris |
| Novela | 10th | Italian | Chabad |
| Pizza Tova Paris | 10th | Italian | Chabad |
| Chicken Delice | 11th | French, American | Beth Din of Paris |
| HBK Paris 11e | 11th | American | Chabad |
| Japan Eat | 11th | Chinese, Japanese | Beth Din of Paris |
| Le Manhattan | 11th | French, Middle Eastern | Beth Din of Paris |
| Les Garçons Bouchers | 11th | French, American | Beth Din of Paris |
| Lotus de Nissane | 11th | Chinese | Rabbi Rottenberg |
| Prego | 11th | Italian | Chabad |
| Shinzzo 11e | 11th | Asian, Sushi, Chinese | Beth Din of Paris |
| SoumSoum Voltaire | 11th | Israeli | Chabad |
| Chez Victor Berbeche | 12th | French, Shabbat takeout | Cha'are Hashalom Vehatsedek |
| La Stella | 12th | Italian | Beth Din of Paris |
| Nonna Rita | 12th | Italian | Chabad |
| Wang's | 12th | Japanese/Chinese | Beth Din of Paris |
| David – Zapp's | 13th | Italian | Chabad |
| Le Capitaine | 13th | American, Israeli | Chabad |
| Le Comptoir di Simon | 13th | French, Shabbat takeout | Chabad |
| Mazaline | 13th | Sandwiches (Meat) | Beth Din of Paris |
| Bozen Iéna | 16th | Asian, Sushi, American | Beth Din of Paris |
| Bozen Trocadéro | 16th | Asian, Sushi, American | Beth Din of Paris |
| Chlew Deli Shop 16e | 16th | French, American | Beth Din of Paris |
| Cosy Italia | 16th | Italian | Chabad |
| Grill Bar Paris 16e | 16th | American, Israeli | Chabad |
| L'aile ou la Cuisse | 16th | French | Beth Din of Paris |
| La Villa K | 16th | Italian | Chabad |
| Le 120 | 16th | French | Beth Din of Paris |
| Le XXV 16e | 16th | French, Tea Room | Beth Din of Paris, Rav Katz |
| Shinzzo 16e | 16th | Asian, Sushi, Chinese | Beth Din of Paris |
| Studio 117 | 16th | Italian | Chabad |
| Tayim | 16th | Italian | Chabad |
| Maison GK | 16th | French | Beth Din of Paris |
| Baba Cafe | 17th | Israeli | Rav Pevzner – Chabad |
| Bassar | 17th | French | Beth Din of Paris, Chalak Beit Yosef |
| Benson Kfé | 17th | French, American | Beth Din of Paris |
| Berbeche 17e | 17th | French, Shabbat takeout | Cha'are Hashalom Vehatsedek |
| Bozen Villiers | 17th | Asian, Sushi, American | Beth Din of Paris |
| Burger Delight | 17th | American | Beth Din of Paris |
| Darjeeling | 17th | Indian | Rabbi Rottenberg |
| Dizengoff 17 by Night | 17th | Italian | Rav Katz |
| Dizengoff Paris 17e | 17th | Italian | Rav Katz |
| Doron | 17th | Israeli | Rabbi Rottenberg |
| Flavio | 17th | Italian | Chabad |
| Gabrielli | 17th | Italian | Rabbi Rottenberg |
| Grill Bar Paris 17e | 17th | American, Israeli | Chabad |
| HBK Paris 17e | 17th | American | Chabad |
| Il Nuovo | 17th | Italian | Chabad |
| Iossa | 17th | Italian | Chabad |
| Kahn Paris | 17th | French | Beth Din of Paris |
| Koben | 17th | French | Beth Din of Paris |
| La Fille du Boucher | 17th | French | Cha'are Hashalom Vehatsedek |
| La Libanaise | 17th | Lebanese | Rabbi Rottenberg |
| Le Safrane | 17th | Indian | Beth Din of Paris |
| Le Shine | 17th | Chinese, Japanese | Chabad |
| Leolam Villiers | 17th | Japanese, Shabbat takeout | Beth Din of Paris |
| Maestro | 17th | Italian | Chabad |
| Mimi Traiteur | 17th | French, Shabbat takeout | Rav Pevzner – Chabad |
| Missada Chinese Food | 17th | Chinese | Beth Din of Paris |
| Safrane | 17th | Indian | Rabbi Rottenberg |
| Sucheese | 17th | Japanese, Italian | Chabad |
| Sushizz | 17th | Japanese | Rav Katz |
| Tasty by Alli | 17th | French | Chabad |
| Vicky | 17th | French, American | Beth Din of Paris |
| Jerry Levy | 17th | French, Shabbat takeout | Beth Din of Paris |
| Allo Sarina | 19th | Middle Eastern | Beth Din of Paris |
| Aroma | 19th | Japanese | Rabbi Rottenberg |
| Aux Delices de Maxime | 19th | Bakery | Beth Din of Paris, Rav Katz |
| Canal Grill | 19th | Israeli | Rabbi Rottenberg |
| Chez Akol Pur Beurre | 19th | Sandwiches (Dairy) | Beth Din of Paris, Rav Katz |
| La Maison de Doudou | 19th | Italian | Rav Pevzner – Chabad |
| Les 4 arômes | 19th | French, Italian | Rav Pevzner – Chabad |
| Les Toqués | 19th | French | Rav Pevzner – Chabad |
| Little Italy | 19th | Japanese, Italian | Chabad |
| O'Woks Paris 19e | 19th | Chinese, Japanese | Chabad |
| Papy Youda | 19th | American, Israeli | Chabad |
| Patistory | 19th | Sandwiches (Meat), Bakery | Beth Din of Paris |
| Saiko | 19th | Asian, Sushi, Chinese | Beth Din of Paris |
| Sareden | 19th | French | Rabbi Rottenberg |
| Sareden 19e Bio | 19th | French | Rabbi Rottenberg |
| Shinzzo 19e | 19th | Asian, Sushi, Chinese | Beth Din of Paris |
| Tavlini e Massala | 19th | Indian | Rav Katz |
| TenBis by Al Haeche | 19th | Israeli | Chabad |
| Tibs's | 19th | Japanese, Italian | Rav Katz |
| Toda l'Akel | 19th | Italian | Chabad |
| La Fabri K Sandwich | 19th | French | Chabad |
| Chez Rene et Gabin | 20th | Israeli | Beth Din of Paris |
| Kifolie | 20th | Israeli | Beth Din of Paris |
Information compiled from 123cacher.com, kosherinfrance.com, and chabadchampselysees.com
Photos from pexels.com