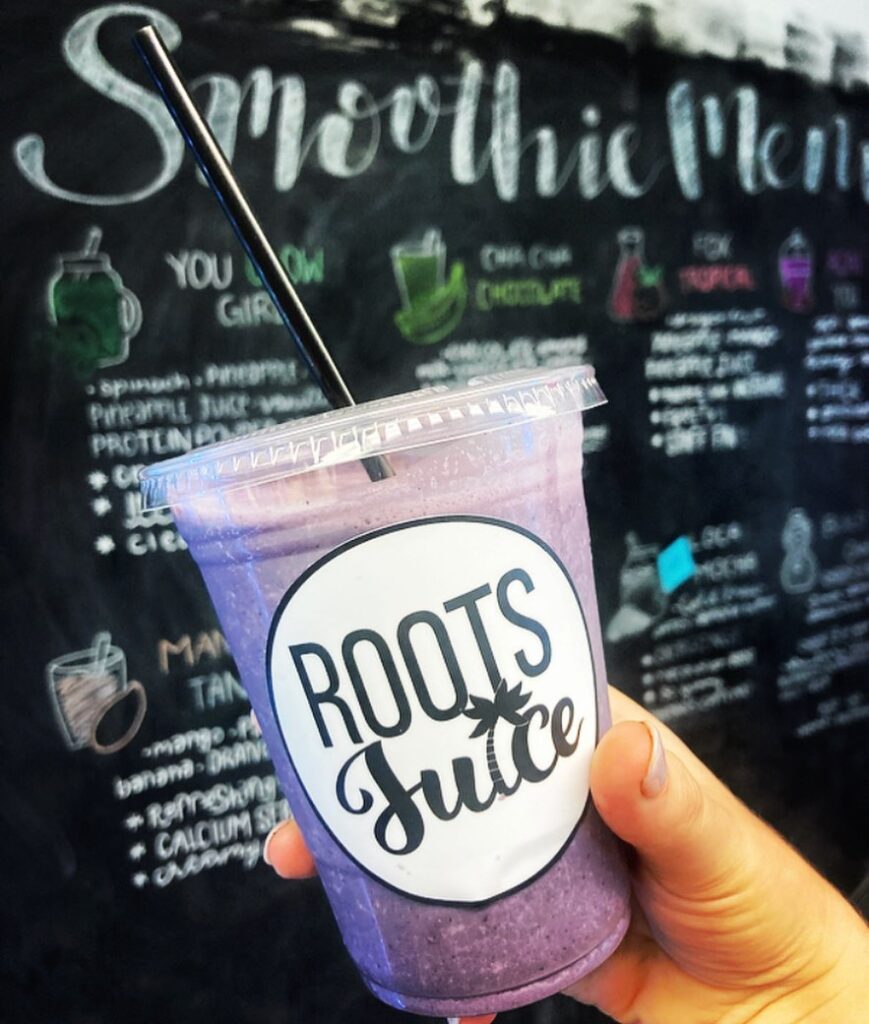 Roots Juice Bar is South Florida's newest healthy smoothie shop. The juice bar uses fresh and local ingredients to create their signature smoothies which come in a variety of delicious sounding flavors. Examples include the Fox Tropical (pomegranate, pineapple, papaya, mango, strawberries, coconut water) and the Cha Cha Chocolate (Chocolate chips, chocolate powder, banana, Oat milk, chia seeds). Customized smoothies are available in addition to the menu flavors.
Roots Juice Bar is located at 5900 Stirling Rd, Hollywood FL. It is kosher certified by the ORB.
Roots Juice Bar is open Monday-Thursday 9am-7pm, Fridays and Sundays 9am-1pm.