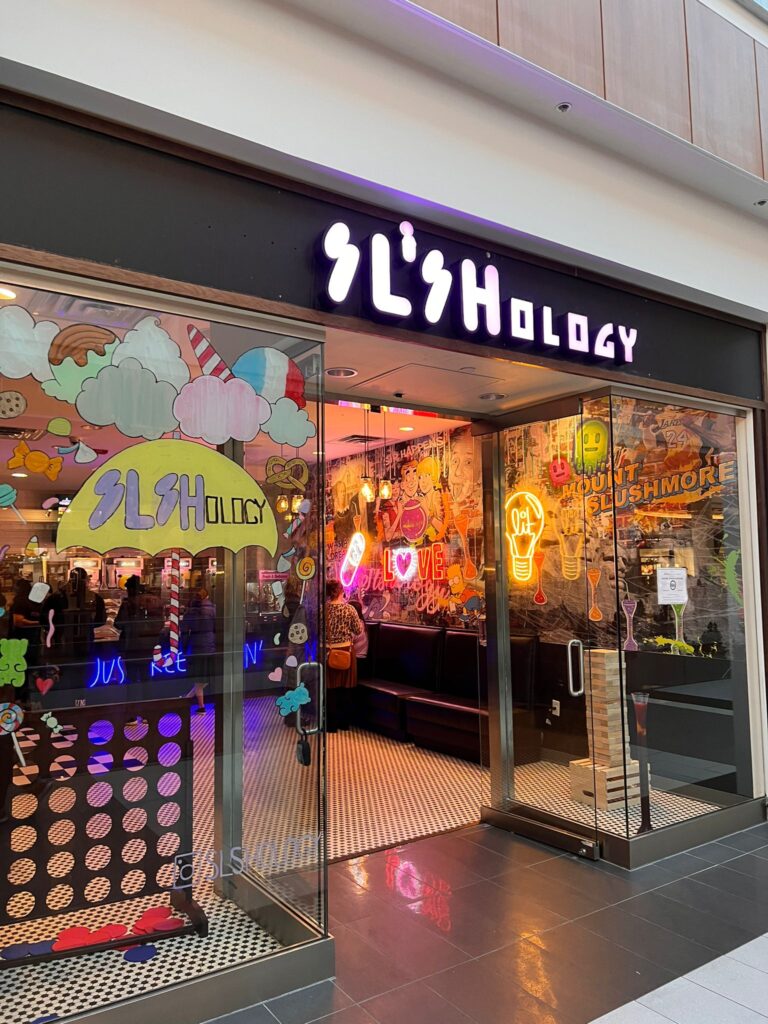 Kosher Slushies, Italian ices, and even hot pretzels and churros are now available in the Roosevelt Field Mall, at the brand new SL'SHology storefront. Diners can enjoy the frozen treats topped with an array of toppings from the candy and fruit bar. For those looking for a healthier option, SL'SHology also offers customizable fruit bowls and add-ons.
The owners of SL'SHology have used the concept for catering/special events for some time, and continue to do so. This is their first storefront.
SL'SHology is located inside the Roosevelt Field Mall at 630 Old Country Road, Garden City, NY in Long Island. It is across from Williams Sonoma and next door to UntuckIt on the Macy's side of the mall. This is the 4th kosher eatery inside the Roosevelt Field Mall.

It is kosher certified by Rabbi Aaron Mehlman/National Kosher Supervision.

Regular store hours are Monday to Wednesday 11AM – 8PM, Thursday to Saturday 10AM – 9PM, Sunday 11AM – 7PM (The store uses Shtar Mechira to stay open on Shabbat).