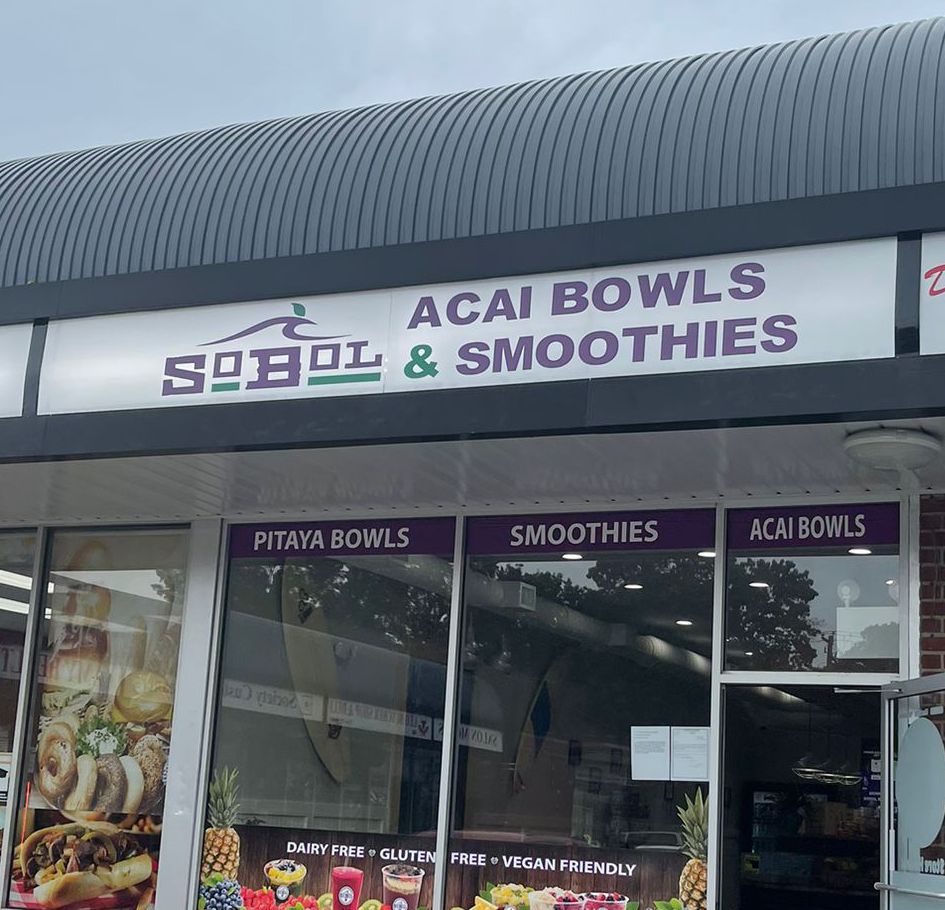 If you are looking for a healthy(er) alternative to frozen treats like ice cream and popsicles, look no further then acai bowls. This food trend has skyrocketed over the past few years, with gorgeous bowls being featured all over social media, and dedicated acai bowl restaurants opening all around the country. SoBol is doing just that with their new West Hempstead / Franklin Square location in central Nassau County, Long Island.
Diners can choose from a variety of fully customizable bowls, with bases ranging from açai, to mango, to pitaya (dragonfruit). These bowls are then loaded with toppings such as fresh granola, a variety of fruits, coconut flakes, and more.
SoBol also has a kosher location in Boca Raton, FL and is in process of opening other kosher locations.
SoBol is kosher certified by Rabbi Asher Schechter. It is located at 704 Dogwood Ave, Franklin Square, NY.
SoBol is open Monday-Saturday 7am-8pm, and Sundays 8am-8pm.