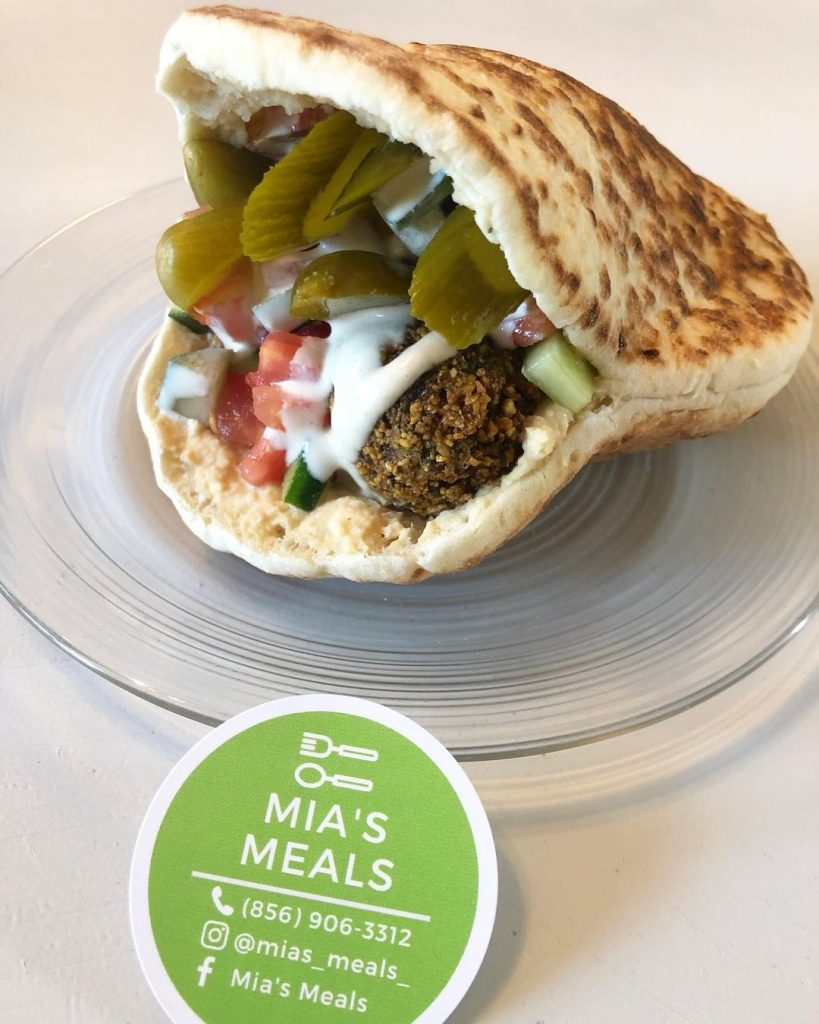 Mia's Falafel is a vegan falafel joint and the latest kosher addition to the South Jersey community. Located just outside of Cherry Hill, the restaurant offers a simple menu that includes a mix of traditional and creative dishes. Diners can enjoy their falafel in pita, bowl, salad and even waffle form. Try their classic chummus on the side, or enjoy the regular or shawarma fries. Wash it all down with the tahini shake or the Israeli black beer.
The grand opening of Mia's Falafel will be Sunday June 20th.
Mia's Falafel is located at 3 S. Haddon Ave, Haddonfield, NJ. It is kosher certified by Keystone – K.
>>> Click here to see the full menu at Mia's Falafel