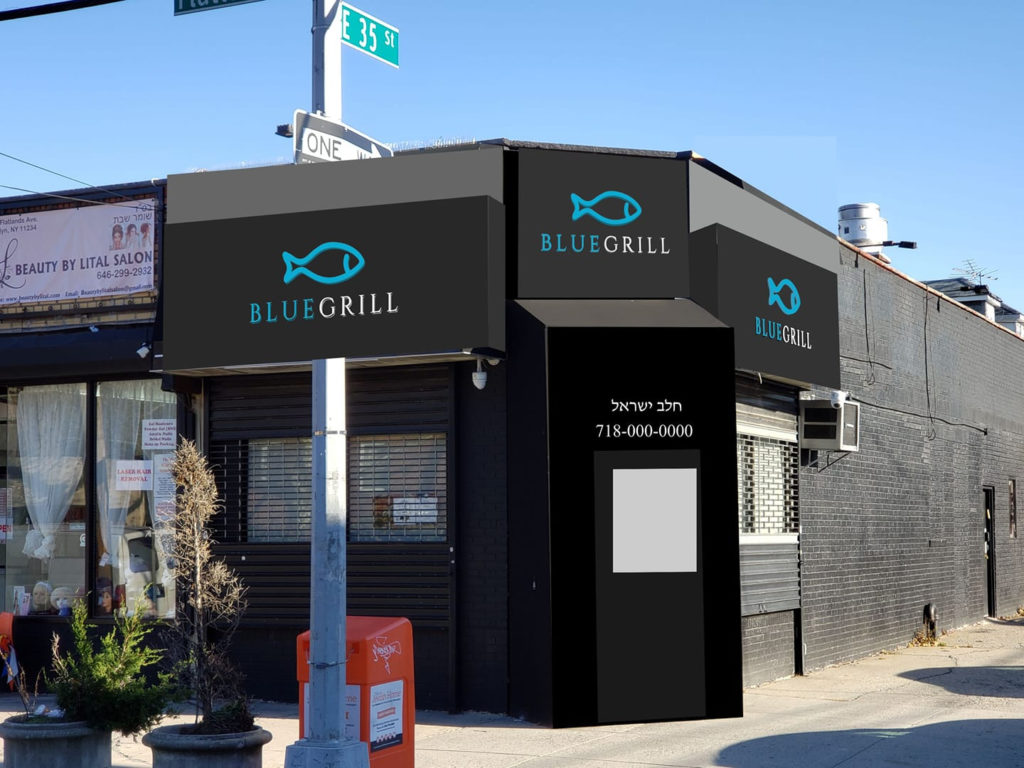 Blue Grill is a new kosher fish restaurant now open for business in Brooklyn, as of mid-December 2019.
Fish dishes include grilled or baked tilapia plain or in a mushroom sauce, rainbow trout in garlic lemon sauce, grilled fish skewers with tomatoes, peppers, and onions, grilled salmon, salmon teriyaki, blackened salmon, blackened tuna, tuna steak, grilled fish sandwich, grilled or fried fish wrap, grilled salmon, or fish and chips.
Also on the menu are a variety of omelettes, grilled cheese sandwich, stuffed baked potato, veggie burgers, and the Impossible burger.
Sweet items include plain pancakes, Belgian waffles, tower of pancakes, and waffle deluxe.
Hours of operation are Sunday-Thursday 7am-7pm.
Blue Grill is kosher certified by Rabbi Yechiel Babad, Cholov Yisroel, and is located at 3502 Flatlands Ave, Brooklyn, NY 11234, formerly On the Grill.