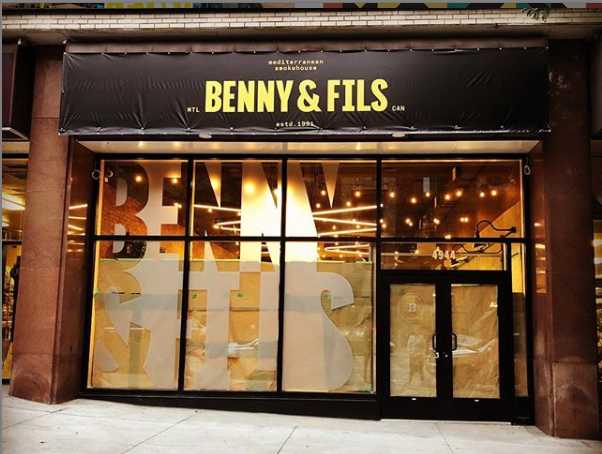 Montreal's Chez Benny has opened a second restaurant in the city back in the fall: Benny & Fils (Benny et Fils) serving fast food meat dishes in a nice sit down eatery.
Benny & Fils' menu items include falafel or sabich in a pita, laffa, or plate; multiple burger options, hot dogs, tacos, merguez sausages and more. Fries include yellow gold, sweet potato, dirty fries, onion rings, and fried pickles.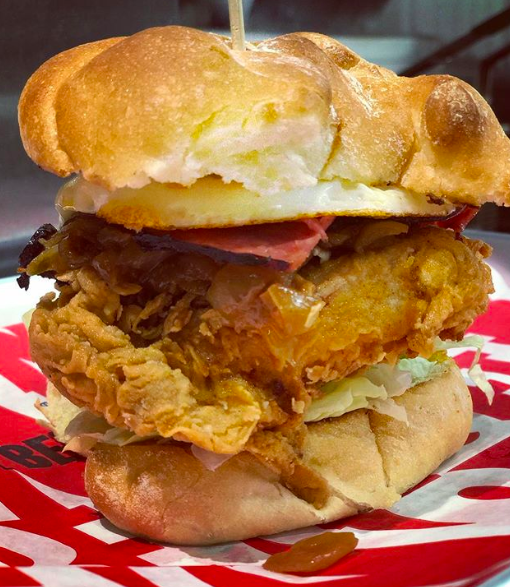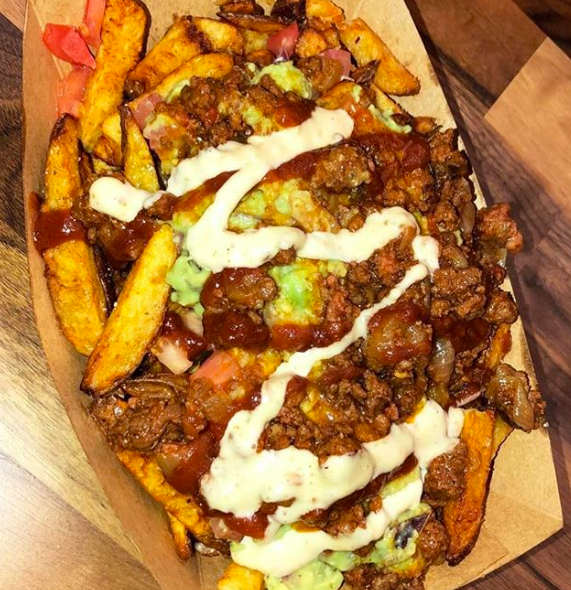 Varieties of hummus include classic, mushroom and caramelized onion, falafel, fava bean, or egg.
The restaurant delivers via Uber Eats.
Benny & Fils is certified by Montreal Kosher.