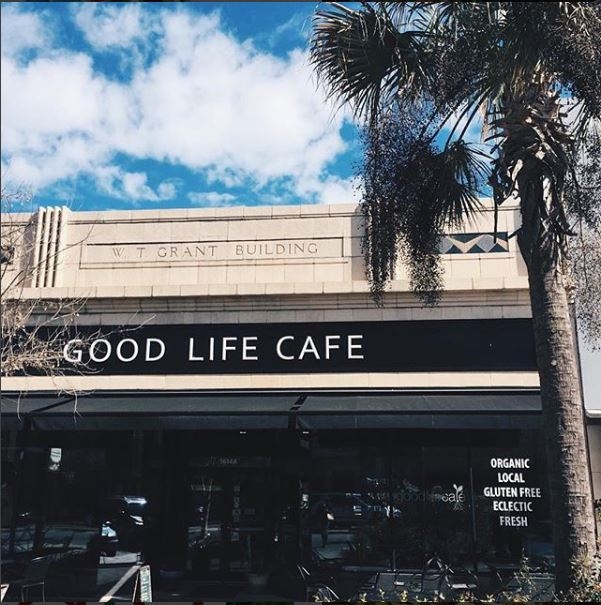 Good Life Cafe, in Columbia, South Carolina, is now the first kosher restaurant in the area having recently obtaining kosher certification.
The vegan kosher restaurant offers a myriad of organic, locally sourced, gluten free, and fresh dishes. Bowls include the Wake Me Up (nitro coffee, bananas, cacao powder, dates, almond milk, chia seeds, granola, coconut), Recover Me (acai powder, almond butter, bananas, dates, maple syrup, cacao powder, almond milk, granola, chia seeds, coconut, fresh fruit), and others.
Starters include spring rolls, queso, guacamole, chili cheese fries, and buffalo cauliflower bites. Other dishes include tacos, mushroom nori wraps, manicotti, noodle bar, and burritos.
Cocktails are also on the menu.
Hours of operation are Monday-Saturday 7am-10pm, and Sunday 9am-8pm. (No update yet on Saturday hours since going kosher.)
Good Life Cafe (1614 Main St.) is certified by Rabbi Hesh Epstein.