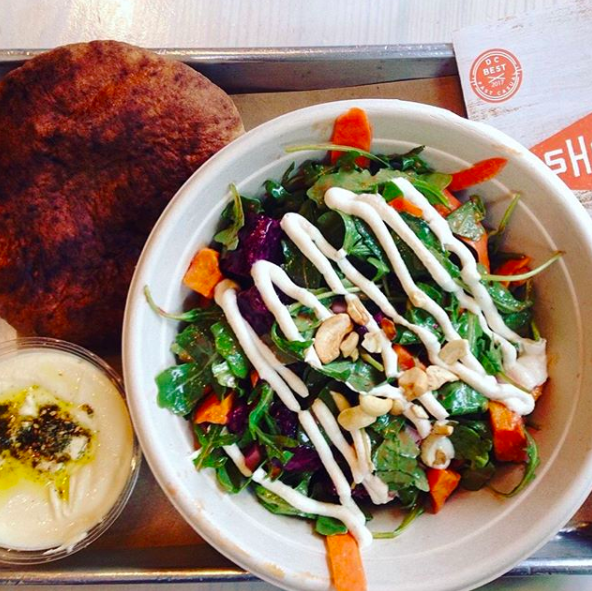 Shouk is a DC-based vegan Israeli eatery with two locations in the capital.
The newly certified kosher restaurants specialize in "modern Israeli street food" which translates as serving a variety of Israeli style street foods including: a pita or bowl filled with fried cauliflower, veggie or eggplant burgers, veggie omelet with avocado, black bean, and more (including a number of salad options).
The smaller items labeled "Snacks" include hummus w/pita, cashew labneh, polenta or sweet potato fries, and more. Desserts and drinks include a chocolate-cardamom cookie,  lemon date balls, craft beer, craft soda, and juices.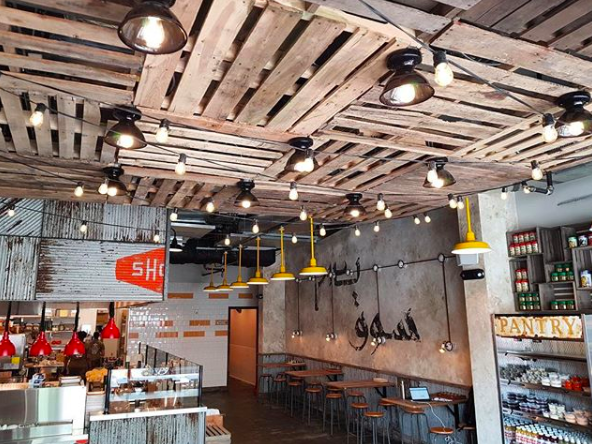 All items in the restaurant are priced under $10.
Shouk's 2 locations can be found at:
655 K St NW (Mt. Vernon Triangle) and open from 11-10 daily.
395 Morse Street NE (inside Union Market) and open from 11-9 daily.
Both of Shouk's locations are kosher certified by DC Kosher.