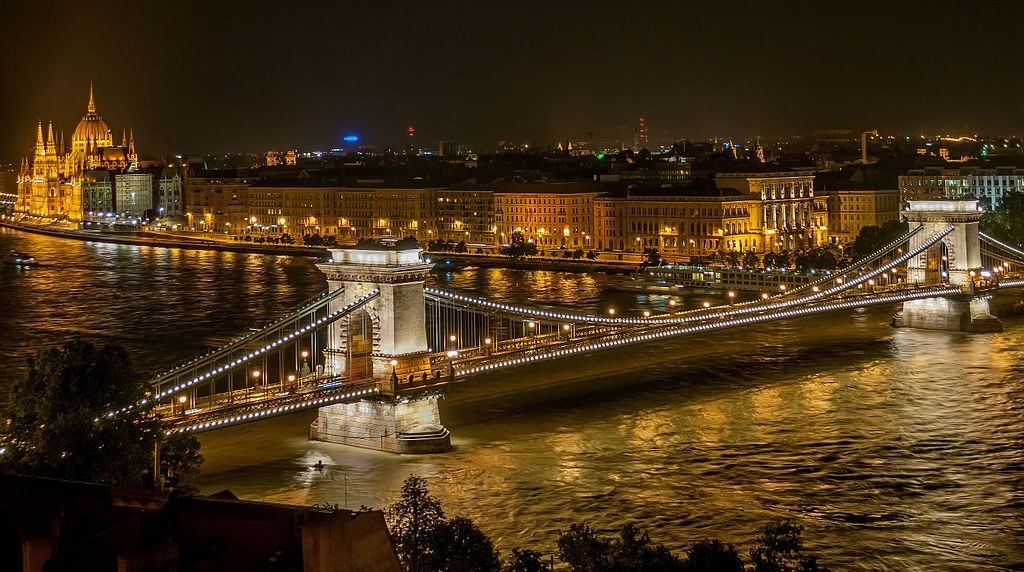 There's a long and rich Jewish history in Budapest and a number of kosher restaurants all in a small Jewish neighborhood, all accessible by foot (see below for map).
For those visiting the city for the first time, it is important to note that the city is really 2 cities combined, Buda and Pest, which are separated by the Danube river and have very distinct personalities. All of the kosher restaurants and historic synagogues are located in a small area (the Jewish Quarter) in Pest. The Buda side is filled with beautiful palaces and surely worth a visit as well.
In our trip to Budapest, we ate out at Carmel Restaurant and Tel Aviv Cafe, but other eateries exist, as well as a bunch of Jewish-style restaurant which are not kosher and should be avoided if you are kosher observant.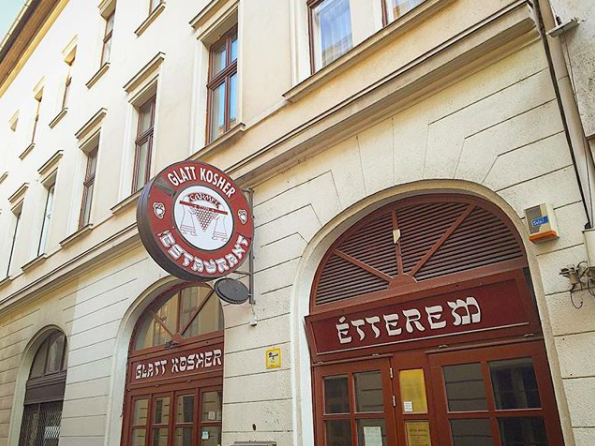 Carmel Restaurant
serves traditional Hungarian food and is Glatt Kosher. Although I'm of Hungarian decent, it turns out I'm not really into the food of my ancestors. However, for those seeking traditional Hungarian fare, definitely visit Carmel. It's a nice place.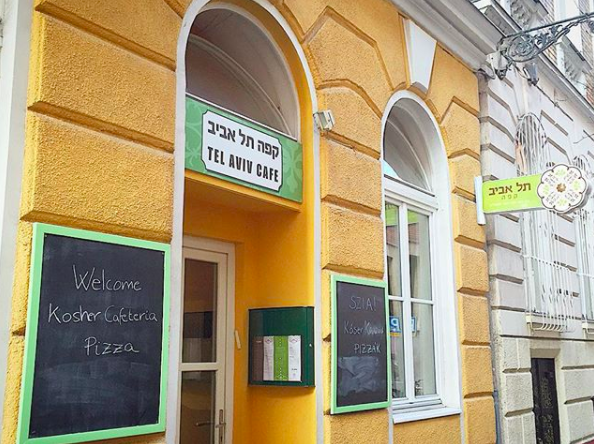 For breakfast / brunch we hit up Tel Aviv Cafe (across the street from Carmel), which serves Israeli and Italian food, it's a cute place and actually pretty decent. Their shakshuka really hit the spot on a frigid November morning.
Hanna
is also a traditional Hungarian Glatt Kosher restaurant, which we unfortunately did not get to try, but you can expect Israeli breakfasts, Hungarian fried dumplings with eggs, Letcho, Goulash, Fried carp, Chicken Paprikash with Hungarian dumplings, Roast beef in a Hungarian Ratatouille and a mixed side plate, and much more. Open daily, except Shabbat but including Motzei Shabbat.
Budapest also boasts a kosher dessert cafe: 
Frohlich
, which features an array of Hungarian Jewish cakes and pastries. Open daily, except Saturday.
All of the above restaurants are certified Mehadrin Kosher by the Beth Din Tzedek of the Chareidi Communities of Budapest, Rav Boruch Oberlander Av Beth Din; except for Hanna, whose hechsher is overseen by Rabbi Shmuel Eliezer Stern, and given by Rabbi Menachem Meir Hakohen Adler and Rabbi Avraham Chaim Meir Gestettner, all from Bnei Beraq.
Scroll down for the Kosher in Budapest map.
---
Jewish Travel tips in Budapest
(adapted from Visitbudapest.travel)
The Jewish Quarter in Budapest is located in the City Center, roughly between Király utca – Károly körút – Dohány utca – and Erzsébet körút.
Much of the compact neighborhood is changing, but there are still some wonderful sights to see that hint to Pest's once prosperous Jewish life. You'll find faded remains of the names of former Jewish stores, Jewish symbols, and menorah decorations on balconies in Kazinczy utca, Holló utca, Dob utca, Nagy Diófa utca, Wesselényi utca, and Klauzál tér.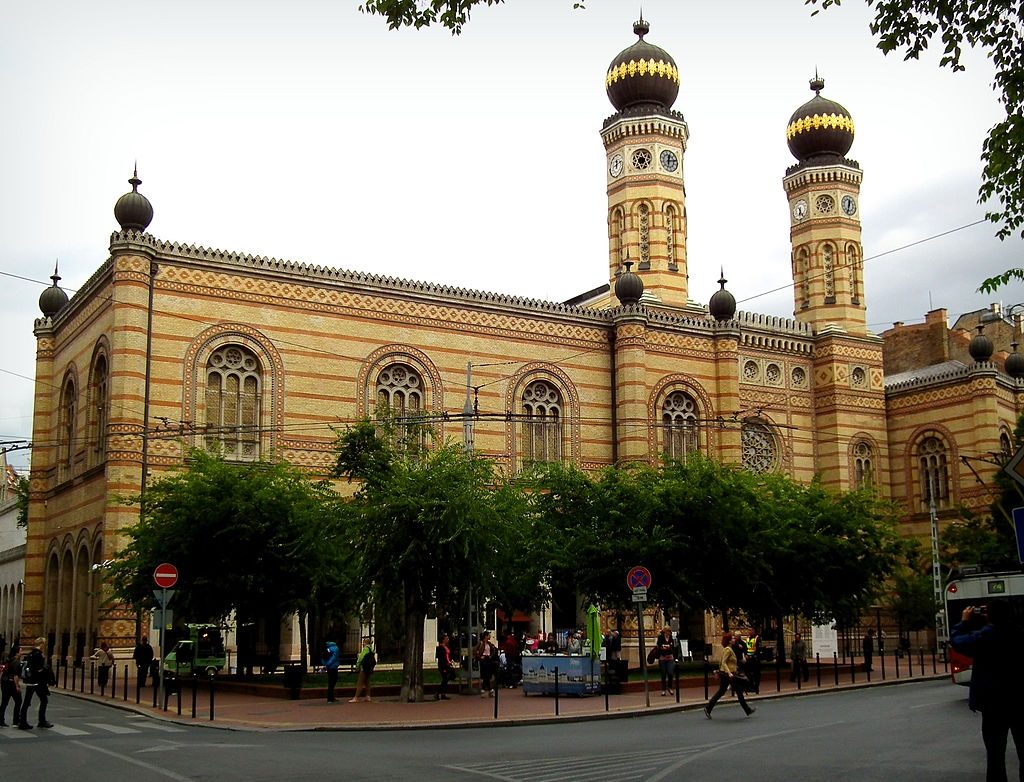 Europe's largest synagogue, the 
Dohány Street Synagogue
, is also located within the Jewish Quarter and worth a visit. The buildings and the courtyards of the Synagogue include the Jewish Museum, the Heroes' Temple, the Raoul Wallenberg Memorial Park and the Jewish Cemetery.Other synagogues to visit in Pest are the Rumbach Street Synagogue, the Kazincy Street Synagogue (both are part of the Jewish Quarter Walking Tour) and the Páva Street Synagogue (now part of the Holocaust Memorial Center). The Frankel Leó Street Synagogue (at Frankel Leó út 49) is worth visiting in Buda as is the synagogue in Óbuda.The recently established 
Holocaust Memorial Center
, dedicated to the Hungarian victims of the Holocaust, houses a synagogue, a museum, and an inner courtyard with a glass memorial.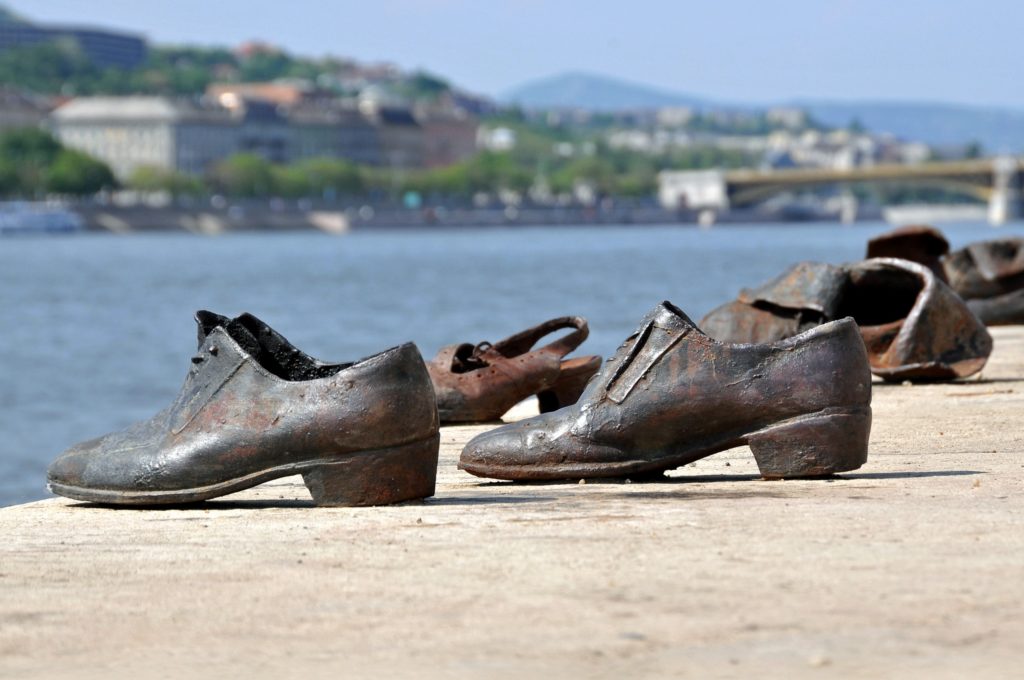 Another memorial dedicated to the victims of the Holocaust is 
Shoes on the Danube
 along the Pest embankment. Lesser known but just as interesting is Budapest's district 8th, which also has a wealth of Jewish mementos worth discovering.
Tourists should consider taking a 
self guided walking tour
 or go beyond the guide books and join UniqueBudapest's 
Secrets of the Jewish Quarter Tour
 to discover the hidden treasures of the former Jewish Quarter.Visit the newly renovated building of Goldmark Hall (at Wesselényi utca 7), home to a permanent exhibition dedicated to the history of Pest's former Jewish Quarter. The exhibit, called 'Rosenthal Lived Here', gives you an insight into everyday life in the Jewish Quarter through photos, personal belongings and various household items. The exhibit is open during the same hours as the Great Synagogue.
---
Many visitors to Budapest also head to Prague. Here's an article on
keeping kosher in Prague
, which is still relevant today.