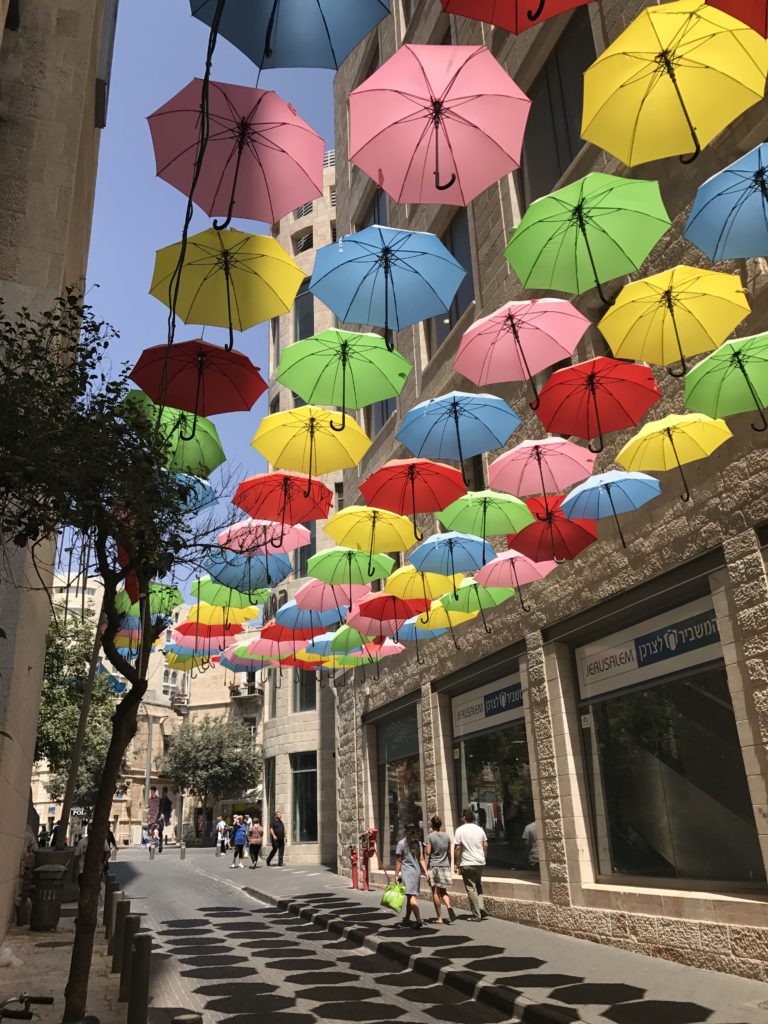 Centrally located in the heart of  Jerusalem at Zion Square, the Herbert Samuel Hotel is a beautiful oasis from the hustle and bustle of the busy Jerusalem streets. Upon our arrival to the hotel, we walked into a comfortable, modern, and cozy lobby with exceptionally friendly and helpful staff. A soothing aromatherapy scent was being piped in to add to the tranquil and relaxing atmosphere.
Dani and I were invited guests of the hotel, and we used the opportunity to have the HSH be our central home base in hitting up as many kosher spots in the city as we could. The destination could not have been better.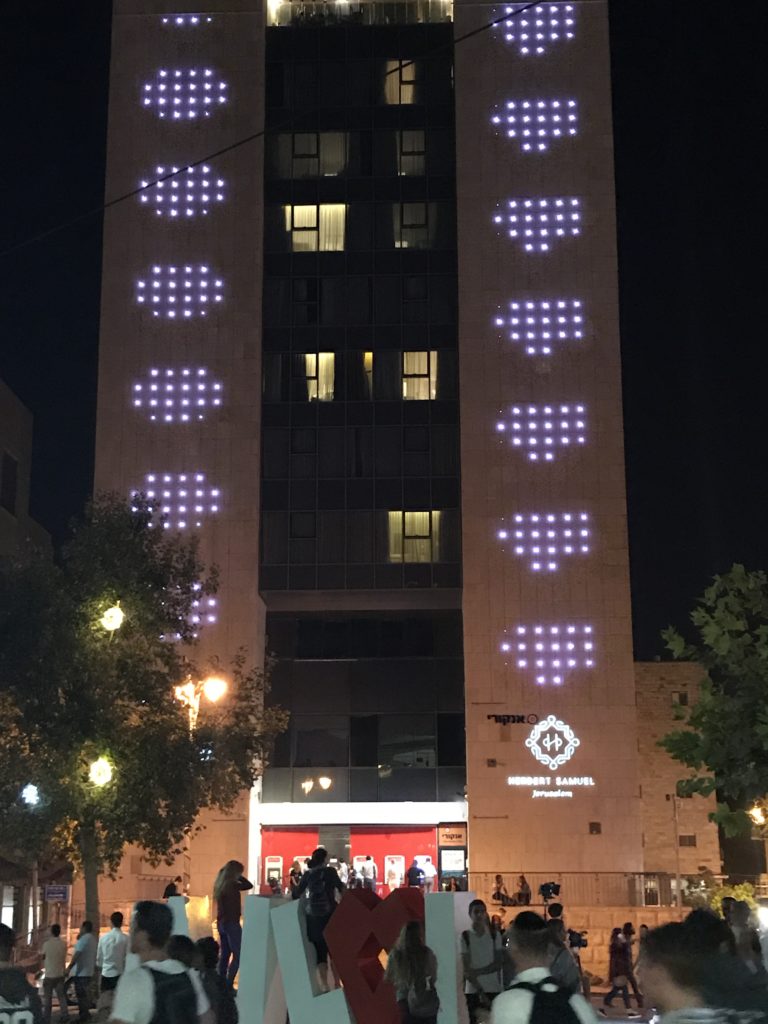 Our room was the perfect mix of modern traditional with a large and luxurious bathroom attached.
The location meant that we were walking distance to everything the city had to offer and with direct access to the Jerusalem light rail, a hop, skip and a jump from many other destinations in the city.
One of my favorite parts of our stay was breakfast each morning in the rooftop restaurant. Israelis are known for their fabulous breakfasts and the Herbert Samuel did not disappoint. A sumptuous spread was laid each and every morning, with a variety of cold salads, pickled and cured fish, hot egg dishes, multiple types of cereal, fresh fruit, cheeses of every variety, plus fresh breads and pastries. A yogurt bar with every topping under the sun, and any kind of coffee or tea you could imagine, along with fresh juices rounded out the experience. The spectacular views of the city of Jerusalem from the breakfast restaurant on top of the hotel just added to the wonderful ambiance of the space.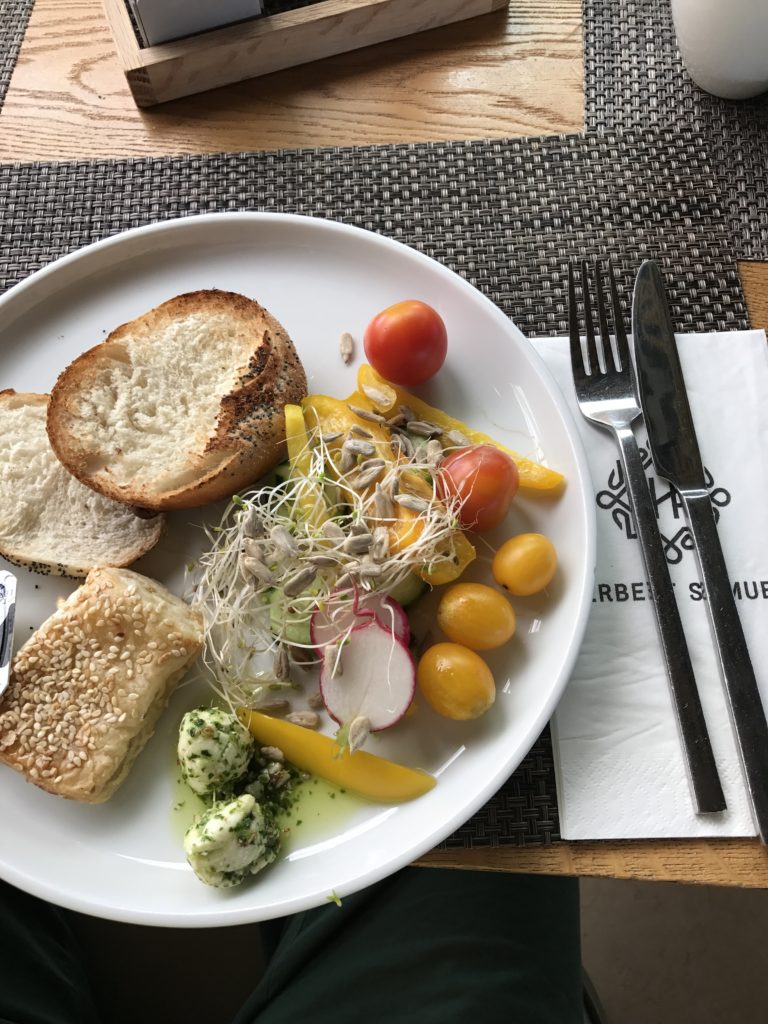 Underneath the hotel lay the property's serene pool & spa, which are relaxing spaces amidst the hectic city.
The Herbert Samuel staff went above and beyond in making our stay as pleasant and comfortable as possible. On our second day in Jerusalem I was struck with a terrible bout of stomach flu, the hotel sent tea and fruit to my room, since it was the only thing I could keep down. One of the front desk staff even walked Dani (my husband) to the closest pharmacy so he could pick up a thermometer and medicine for me. Their kindness and dedication to their job was really something to behold.
Staying at the Herbert Samuel Hotel was an amazing experience, that I would recommend to anyone planning a trip to Jerusalem. Between the wonderful location, luxurious amenities and friendly kind staff, you are sure to have a wonderful stay.