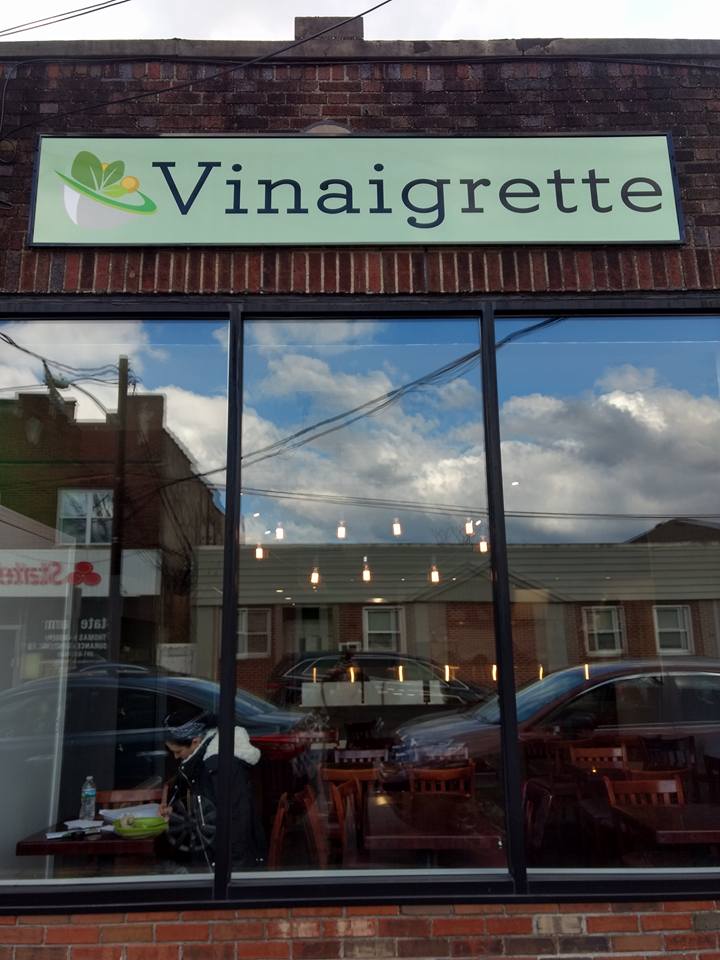 A new dairy restaurant has opened in Teaneck back in November. Vinaigrette is serving up fresh salads, sandwiches, and healthy bowls.
Vinaigrette's menu offers sandwiches offered include falafel, tuna burgers, avocado, tuna, and miso eggplant. Salads feature Caesar, Greek, curly kale, falafel, beet, autumn greens, autumn squash, autumn spinach, and mushroom lovers varieties. Customers can also customize their own salads with fresh ingredients from the salad bar.
Bowls of all types are on the menu. One (quinoa, apples, walnuts, pomegranate seeds, herb tofu, green goddess dressing), Two (zucchini noodles, tomato, basil, mint, slivered almonds, feta, lemon parmesan dressing), Three (quinoa, roasted butternut squash, avocado, tomato, black beans, sunny side up egg, sunflower, green goddess dressing), Four (quinoa, wheatberry, barley, black rice, tuna, avocado, shredded carrots, peppers, bean sprouts, daikon, sesame vinaigrette, wasabi mayo), and Five (cauliflower rice, blackened salmon, avocado, tomato, black beans, corn, roasted peppers, haloumi cheese, chipotle Russian dressing).
Hours of operation are Sunday-Thursday 10:30am-9pm, Friday 10:30am-2pm, and Saturday 6pm-11pm.