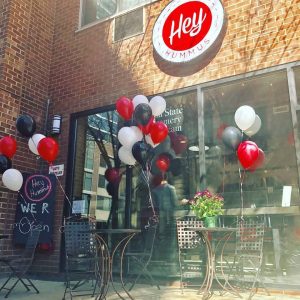 A new kosher Mediterranean restaurant opened up in downtown Philadelphia last year, Hey Hummus, which is a specialty hummus eatery that serves up meat and vegetarian dishes.
Hey Hummus's menu items include chicken shwarma that comes with hummus, tahini, herbs, and spices, beef hummus with ground beef, allspice, apricots, and pine nuts, as well as cauliflower hummus with fried cauliflower, hummus, tahini, paprika, and lemon.
Hours of operation are Sunday-Thursday 11am-8pm, and Friday 11am-3pm.
Hey Hummus is certified by the IKC.