The recent tragedy in Brooklyn due to Chanukah candles has handed us a sobering reminder about the importance of fire safety, especially on Jewish holidays that are so reliant on fire.
It is our obligation to protect ourselves and our families from harm. As Jews, we have many occasions when candles are burning in our home; Shabbos, Chanukah, and numerous Yom Tovim throughout the year, equaling approximately 120 nights a year when we light candles (including havdallah), not including Yarzheit candles.
For the safety of ourselves and our children, knowing and practicing fire safety in our homes is of tantamount importance, and making sure we have the right tools in place can make all the difference.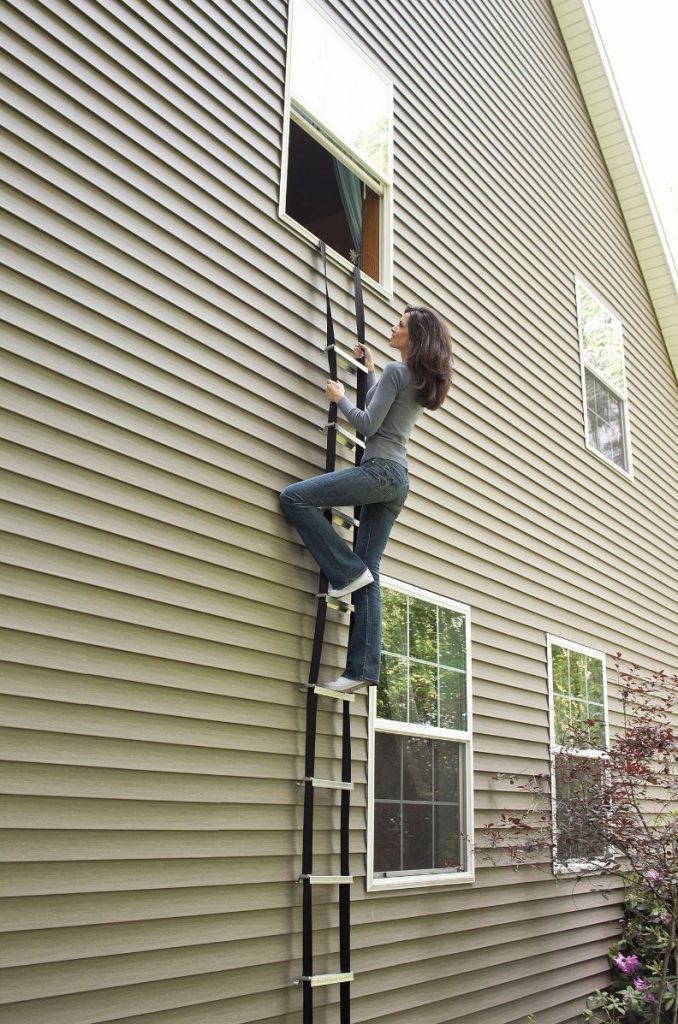 Unfortunately, there is no way you can fully fire proof your home, but you can make sure that you have safety measures and escape plans in place in the event of a fire.
Make sure you have working smoke detectors on every floor of your home and one in each bedroom.
Carbon Monoxide detectors should be installed on each floor of your home as well.
Never leave candles burning unattended. Make sure someone is awake and keeping an eye on the candles until they have burned out.
With candles that need to be left burning for 24 hours or more ie; Yarzheit candles, place them away from all flammable surfaces and keep an eye on them. I recommend keeping Yarzheit candles in the sink.
Make sure you have a fire extinguisher (or fire extinguishing spray) on every floor of your house and that everyone in the family knows how to use it. Run a practice drill if you have to.
Place escape ladders in every upstairs bedroom. Often, fires spread quickly leaving people trapped in the upper floors of a home. Escape ladders provide a way to get everyone out through a window. Have a practice run with your kids, and encourage your neighbors to do the same.
Leverage monitors and sensors that can notify you of excess smoke or heat when you're away. This home monitoring system does that. It can signal an alarm and call the local fire department.
On Shabbat and Yom Tovim, use a safe hot plate or plata. Not every brand is certified safe, and you should do your research. We use the TechYid safe hot plate. Either way, it's safer than keeping a flame on for 24-72 hours.
Teach your kids "stop, drop, and roll" in case their clothes or hair catches on fire.
Explain to your kids that in the event of a fire they should stay low to the ground and place their shirt over their nose and mouth to prevent smoke inhalation.
Have an "in case of fire" evacuation route for your home. Have a practice run with your kids of the safest and best ways to get out of your home should a fire break out. Review it every 6-12 months.
When traveling, always know where the closest stairwell is at your hotel. Use wet towels or bedding to block smoke from outside your room from entering. Check out the window to see if there's a nearby landing. More on fire safety at hotels.
As we light the eighth and final Chanukah candle this evening, our hope and fervent prayer is that all of Klal Yisroel stay safe and healthy while fulfilling our beautiful mitzvot.
Happy Chanukah.
<<PLEASE CONSIDER SHARING THIS ARTICLE WITH YOUR FAMILY AND FRIENDS SO THEY ARE PREPARED>>