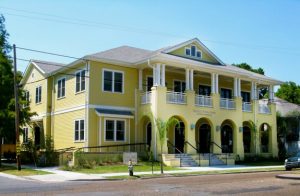 Students studying at Tulane University (and visitors to New Orleans) will be happy to know that a kosher restaurant is opening at the Mintz Center on campus (aka the Tulane Hillel). Rimon at Hillel will offer more options for kosher students and faculty and is slated to open this month, in time for the upcoming semester.
The restaurant is keeping the farm to table and healthy concepts in mind. Menu items will be based on a variety of different cuisines (think French, Korean, Jewish and Israeli cuisines) of "reimagined kosher foods"  including curried chickpeas, kale burgers, and Korean chicken wings.
Diners will have the option to dine-in or get in and out with one of their preprepared grab-and-go items.
Kashrut supervision by Rabbi Yonah Schiller, the Executive Director of the Tulane Hillel