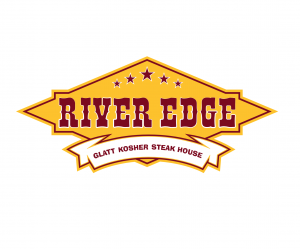 Diners in the Catskills area have a new meat restaurant to try out. River Edge Steakhouse has gone kosher just in time for the busy summer season, although the restaurant is open year round.
Start your meal off with Sweet Teriyaki beef ribs, wings, homemade chicken tenders, zucchini sticks, liver and grilled polish sausage, chicken soup, or house salad. Entrees offered are the filet mignon, pepper crusted filet mignon, bone-in cowboy steak, veal chop, BBQ T-rex beef ribs, salmon, brisket, and others.
There is also a nice red and white wine selection to choose from.
To end your meal on a sweet note try the 3 color sorbet or chocolate soufflé.
Hours of operation are Sunday 3pm-10pm, Monday-Thursday 5pm-11pm, and Friday 10:30pm-2am.
River Edge Glatt Kosher Steakhouse is certified by Mishkoltz Kashrus and is located between Monticello and Bethel on Route 17B.