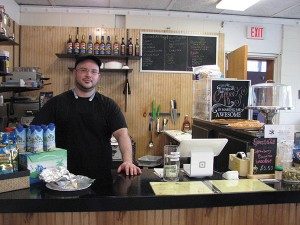 B'nai Shalom in West Orange, NJ has opened a new kosher restaurant by the name, Cafe B'nai.
All food is made and served in house. The menu features all sorts of dairy goods like pizza, bagels, salads, and sandwiches (tuna melts, quesadillas, knishes, etc.)  Coffee lovers can order espresso, macchiato, or cappuccino.
Hours of operation are Monday-Friday from 9am-3pm, but are subject to expand in the coming months.
Kashrut supervision under Rabbi Zushe Blech of Monsey.