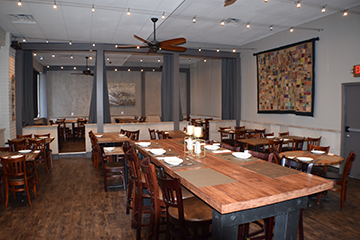 A new kosher lunch and dinner restaurant has opened in Rockville, Maryland. Al Ha'esh serves Israeli food cooked on an authentic charcoal grill.
Upon ordering and entree, diners receive a variety of salads with unlimited refills, served with hot pita.
The hummus menu features the traditional chickpea dip with mushrooms, ground beef, merguez sausage, or just old-fashioned. The "Al Ha'esh" menu items range from Shislik pargiyot, chicken breast, entrecôte, or lamb, to lamb kebabs and sweet breads.
Regular entrees available are shwarma, schnitzel, lamb chops, burger, grilled eggplant, falafel, branzino, and salmon.
There is a selection of red and white wines available for those that like to pair the perfect blend with their dish. Others can enjoy beer, coffee, tea, and sodas.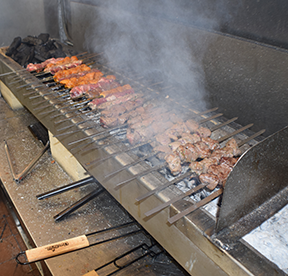 To finish the meal on a sweet note, guests can enjoy baklava, chocolate mousse or lava cake, or gelato.
Lunch hours of operation are Sunday-Thursday from 12-2:30pm and Friday from 12-2pm. Dinner hours are Sunday-Thursday from 5-8:30pm.
Al Ha'esh is certified by the Greater Washington Vaad.