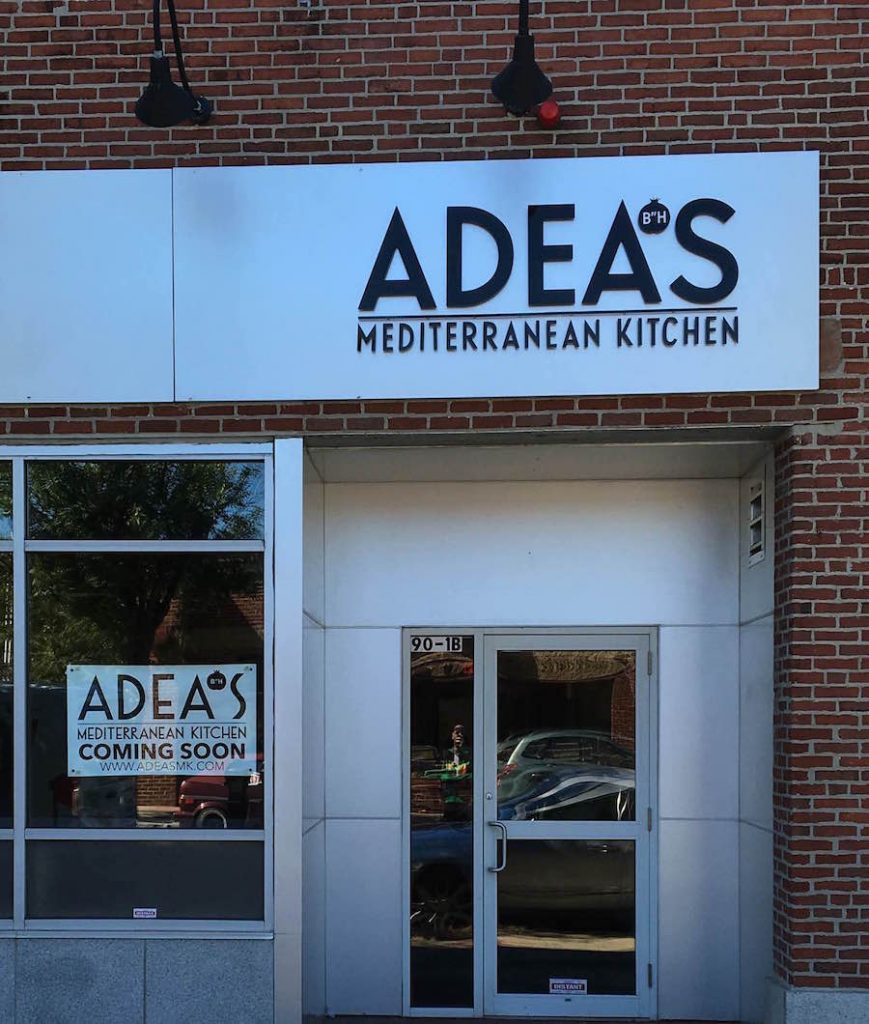 A kosher restaurant is opening this month on the North Shore of Boston in Salem, MA, the first kosher restaurant to ever open in Salem and possibly the first ever to open in the North Shore. Adea's Mediterranean Kitchen will be a welcome addition to the restaurant scene in Salem serving vegetarian authentic Israeli / Mediterranean cuisine, in a town that generally lacks ethnic flavors.
Run by a kosher observant couple (American/Israeli) of which one is a chef of 15 years at restaurants in NYC & Tel Aviv, they wanted to bring more kosher options to the greater Boston area, and bring true Israeli hummus & falafel to Salem.
Adea's will have its official grand opening after the Sukkot holiday, but they may run a small soft opening next week.
The restaurant has 41 seats and will not follow the traditional American style format for a restaurant in that they'll have a mix of counter and table service. They will deliver locally.
Adea's Mediterranean Kitchen will be serving Israeli staples: homemade hummus, falafel, Israeli breakfast, stuffed grape leaves, Jerusalem bean soup, other home cooked food … all of which is vegetarian.
The restaurant's exact hours have not been detailed yet, but they will be open for breakfast, lunch, and early dinner most days.
Kashrut is under the supervision of Rabbi Yossi Lipsker from the Chabad of the North Shore.