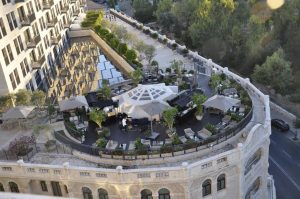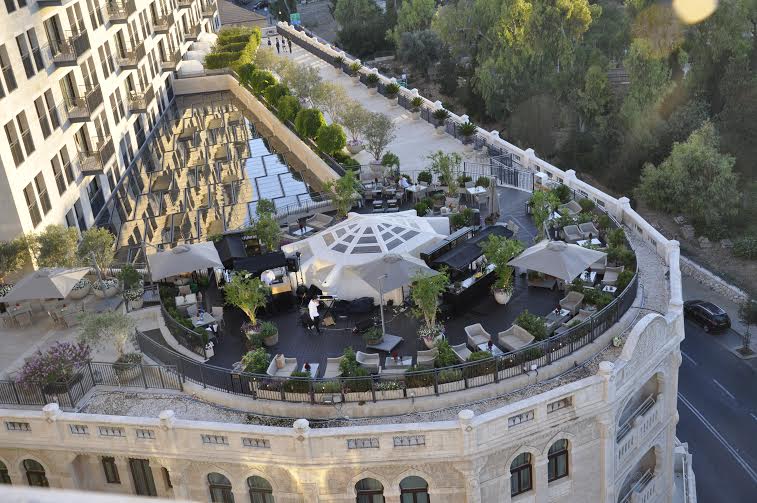 Located on the rooftop of the historic restored building, The Garden Terrace is a new kosher tapas bar atop the Waldorf Astoria hotel in Jerusalem that opened this week.
The location takes advantage of the cool Jerusalem air in the evenings and ensures a serene sense of seclusion just above the city's loud downtown.
The restaurant features a fully-stocked bar with a newly designed cocktail menu and a nice cigar collection.
The menu for The Garden Terrace has been designed by the hotel's Executive Chef Itzik Barak presenting a wide variety tapas dishes, including veal spare ribs, fresh fish ceviche, and Chef Barak's take on traditional meatballs – battered in a beer-infused tempura and served with pepper cream.
Kosher supervision under the Rabbanut Yerushalayim