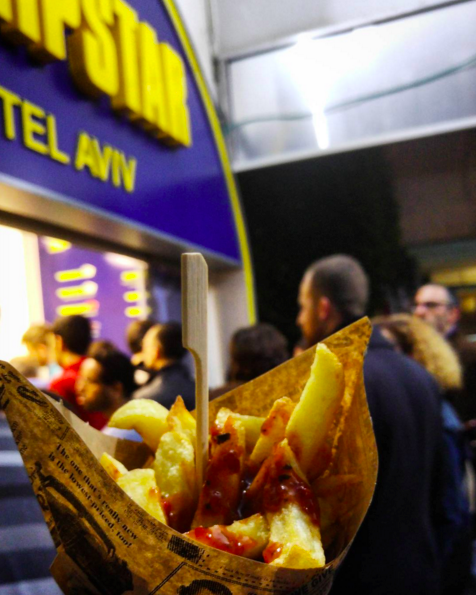 Chipstar in an international brand of French Fries stores all around Europe, originally from Amsterdam.
Based off the Belgian Pomme Frittes, Chipstar is the same concept. All they have on the menu is French fries cut fresh on a daily basis with 15 different types of sauces! From mayonnaise and ketchup, to a Greek sauce, a Mexican spicy sauce, and because it's Israel: a hummus sauce.
The fries come in 3 sizes: 12 shekels for a small, 18 shekels for a medium, and 25 shekel for a large. The fries come with one sauce, every extra sauce is an extra two shekels. They also offer a "Pringles style" option which costs 10 shekels.
The first location is in the heart of Tel Aviv on Ibn Gvirol st. The franchise is looking to open up some more kosher locations potentially in Jerusalem, Netanya, Paris, Los Angeles, and others.
Everything sold in the store is Parve, and is under the supervision of Rabbanut Tel Aviv.