Register your credit cards to earn bonus miles to your favorite airline or hotel program when you swipe at certain restaurants.
Want to earn miles for your meal? Most people already know that you can fly a bunch or sign up for credit cards in order to earn more airline miles or hotel points, which can then be used to travel for next to nothing.
What some people don't realize is there are other methods to earn miles without flying or signing up for new credit cards.  There are two ways to do that: shopping through an online shopping portal and eating out.  I'm sure you are already familiar with shopping portals given how plentiful they are. Online shopping portals can give you cash back or earn up to 30 miles per dollar spent – sometimes more – but in all honesty, they aren't that reliable.  In fact, I have almost always had to fight to get my miles.  Eating out is much more reliable, and easier.
The way that dining programs work is that you sign up and connect a credit card to your account – using cash will not work.  It is completely free to sign up and they sometimes offer sign-up bonuses.  You can connect multiple credit cards to your account.  Each program ran by Rewards Network uses the same back-end so only the card can only be connected to one airlines' program.  For example, I can connect my all of my credit cards to the American Airlines' program but if I try to connect it to the Delta program, it will prompt me if I want to remove it from the other program.  Most airline co-branded card will automatically enroll your card in the dining program if you don't manually sign up or add it to .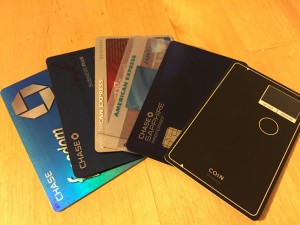 Almost all major airlines, and some hotels, participate.  Links to participating travel partners below.  I find that earning airline miles is better than hotel points.  Earning points at a hotel is much easier to do, particularly at the hotel chains that let you earn points from dining.
When I make a purchase at a participating restaurant with a connected card, I'll earn miles per dollar.  If you sign up and opt-out of any "marketing emails", you will earn 1 mile per dollar spent.  Opting in will earn you 2 additional miles per dollar.  They don't really send a lot of emails and they are usually emails about new participating restaurants in your area or promotions. They also have an "elite status".  By dining at participating restaurants 12 times in a calendar year, you'll earn 5 miles per dollar.  All of these earnings are on top of the miles or points you earn with the credit card you used.
Don't expect to be able to earn miles at just any or all restaurants.  They have to participate in the program as well.  While the list of participating kosher restaurants isn't huge, perhaps if we request that our go-to restaurants participate in this program, there'll be enough consumer demand for restaurants to add themselves to Rewards Network.
Here's a full list of participating kosher restaurants in the US:
Brooklyn Steak Co. (Brooklyn, NY)
The Cafe (Los Angeles, CA)
Fresko (Aventura, FL)
Jerusalem Grill & Bar (Campbell, CA)
Pizza Da Solo (New York, NY)
Taboun Grill (Northbrook, IL)
Taco Flame (Los Angeles, CA)
Waffelino (Lawrence, NY)
NOTE 1: There are obviously thousands of non-kosher restaurants around the country that participate in this but thus far there are only these kosher restaurants participating.

NOTE 2: There are a couple meat restaurants on their website listed as kosher, but are in fact kosher-style treif or non-Glatt Kosher, and we did not include these in the list above.
Eating food or getting a drink isn't a requirement either to earn miles.  Any type of purchase counts.  So if there's a restaurant that a loved one loves, you can just get a gift card for them and you'll earn miles.  It makes gift-giving easy for those hard to shop for, assuming you're not against giving gift cards like a couple of my family members.
I cringe when someone tells me their points expired.  There are so many things you can do with them and many ways to keep them from expiring.  This is an excellent way of doing just that.  I do most of my flying with Alaska Airlines, but my dining program purchases get credited to American.  This keeps my AAdvantage miles from expiring and slowly tops off my account balance for a redemption I've been saving for.
Most people like to tell me that earning miles and points requires them to spend more than what they usually spend.  I can't argue against your own willpower. But my argument against not earning miles at all is that you're spending the money anyway so you might as well get as much back as possible.  You may not choose to go to a restaurant that participates; however, if you're eating out and you're going to a participating restaurant, then you might as well earn more miles or points for doing that.  It's always a nice surprise finding extra miles in my account when I don't expect it.
Here's the list of participating travel partners and any offers they have for signing up:
Most of them have a sign-up bonus which tells me it's a widespread promotion. If you find the link to get the bonus for the programs listed above, comment below and we'll update the list.
About the author of this post: Adam Sterling writes a travel blog called TheSterlingTraveler. He is passionate about travel & aviation. Adam writes about his personal travels and how he used his miles & points along the journey.  Adam has a seemingly never-ending bucket list of places to see.