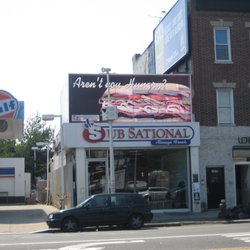 Subsational, the classic Brooklyn hot spot for anyone looking for a late-night sandwich, is opening a third location (in addition to their 13th Avenue and Coney Island Avenue locations) at the Hillel at Brooklyn College!
Students and faculty will be able to enjoy Subsational's burgers, sandwiches, wraps and salads without traveling off campus– perfect for finals season which is fast approaching!
Subsational is under the kashrus supervision of Kehilah Kashrus.
Source: Great Kosher Restaurants