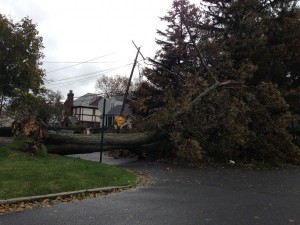 Given the needs of the community in New York and New Jersey, I decided to dedicate a post to helping those affected by the storm. We will continue to post Kosher & Travel related articles in the days to follow.
(Please comment below with any opportunities missed. We will continuously update this post.)
Places to RECEIVE ASSISTANCE:
Achiezer – Food – Lunch & Dinner is being served at both locations:

Shor Yoshuv Yeshiva: 1 Cedar Lawn Avenue, Lawrence, New York, 11559

YI of Woodmere: 859 Peninsula Blvd., Woodmere, New York, 11598

Achiezer – Clothing – new and used clothes will be available to those who need it at Shor Yoshuv Yeshiva.

Achiezer – Cleaning/Pumping – several crews available today to help clean, shlep, and pump out water-filled basements. If you require such a service you may call our office hotline, or 347-752-1400. You may also email

[email protected]

.
Achiezer is also running Laundry services

Relief Shabbos in Silver Spring – Buses from Far Rockaway & Teaneck went to Kemp Mill, MD this past shabbbat for free where families were hosted by the local Young Israel. They are planning another FREE shabbat for any family that needs it for this upcoming Shabbos (11/9): http://wp.yise.org/reliefshabbos/ – PLEASE spread the word so people who need this can take advantage of it!

Masbia Soup Kitchen – Locations in Boro Park, Flatbush, Williamsburg, Rego Park (Queens) – http://www.masbia.org/webpage.asp?id=27

FEMA – For those who lost power through the storm, FEMA is providing them up to $300 in food stamps: http://www.fema.gov/apply-assistance
Places to DONATE:
Places to VOLUNTEER:
If we missed anything from this list, and we most likely have, please comment below with additions.