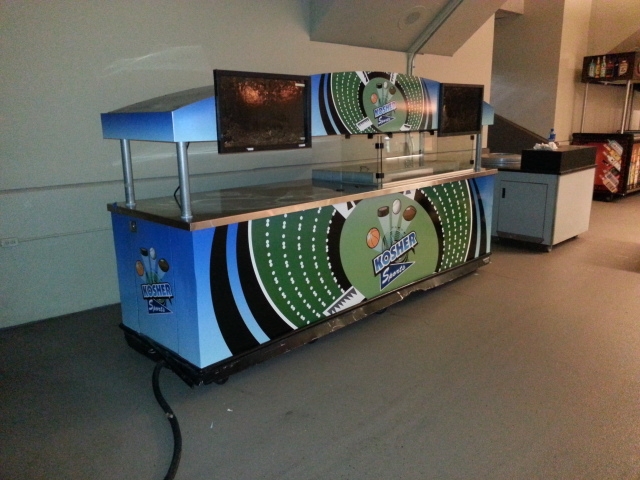 The Superdome, home to the New Orleans Saints and Super Bowl XLVII, now has a Kosher stand catered by
Kosher Sports Inc.
as of this past Sunday, 9/23/12.
The kosher stand will be stationed on the Upper Concourse in Section 537.
The menu will include:
All Beef Hot Dogs
All Beef Sausages with peppers and onions
All Beef Polish Sausage
Pretzels
Bottled Soda
Bottled Water
Bottled Beer
The stand is under the strict supervision of the (LKC), a nationally recognized kosher certification organization.