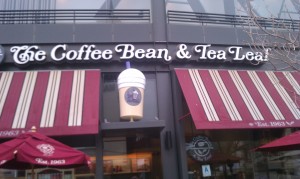 Contributed by Daniel Peikes (@DanPeikes) | Last Date of Travel: April 2012
LA has huge Jewish community with everything you could possibly need. Below is just a quick guide of some things to do on vacation in LA and where to eat.
Kosher Info: Here are some of my picks for must-hit restaurants while in LA:
Coffee Bean: Where ever you are there is a Coffee Bean close by. This is a great coffee chain, and all of them in LA area are under hechsher including their pastries.
Fish Grill: This place has multiple locations, including one only minutes from the Grove, with excellent fish tacos and fish and chips.
Tierra Sur: About an hour north of LA in Oxnard, this is an elegant restaurant attached to the Baron Herzog winery. This is a great place to go for a special night out.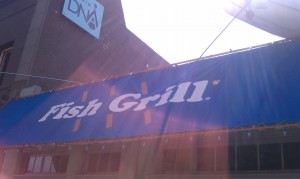 The Pico/Roberston area is one of the major Jewish areas of LA. There are many great little Judaica shops there and more restaurants in three or four blocks than most cities have period. There are so many option, but here is a list of the ones that I tried while I was there:
Pico Deli: A deli where you can get all the classics, including matzo ball soup, chopped liver, and hot pastrami.
SushiKo: A sushi joint with an extensive menu and monitors where you can see your sushi being made live.
Mexikosher: A newcomer to the LA kosher scene, doing authentic Mexican food with fresh daily specials.
Delice Bakery: A French style bakery that does breakfast. Don't forget to grab some baguettes an pastries for lunch while you are out and about.
Jeff's Gourmet Kosher Sausage: More than just a hot dog stand, this joint does authentic sausage from around the world.
Other well-known and popular LA kosher restaurants worth trying:
Tourist Info: Major Attractions: There are limitless numbers of major attractions in LA. Some of the most famous include the Gamins Chinese Theater/Walk of fame, Universal Studios, Disney, and countess museums.
The Grove/The Farmers Market: This is a great mall with an attached year round farmers market. If you want to be guaranteed to see a celebrity, the show Extra is taped here daily outside in plain view. It is hosted by Mario Lopez, of Saved by the Bell fame.
Take a scenic drive up the Pacific Coast Highway to Oxnard, where you can go on boat tours and see whale, dolphins, sea lions and much more marine life. If you are the adventurous type you can ever go out to the Channel Islands for some hiking or camping. Also in Oxnard is the Baron Herzog winery where you can take a tour of the facilities and taste some excellent wine.
Jewish Info:
There are several large Jewish communities with shuls throughout the LA area, including Beth Jacob in the Pico Robertson neighborhood, Shaarei Tefillah in Hancock Park, and Shaarei Tzedeck in in North Hollywood. Mikvas can also be found in all of these areas.