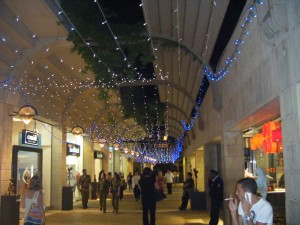 Roladin is a delicious bakery/ restaurant/ cafe I had the opportunity of trying on a recent stay in Jerusalem. The restaurant is located at the Mamilla mall, near the Jaffa Gate of the Old City. The place is somewhat pricey for dairy, but well worth it.
The restaurant offers a well lit indoor seating area, and a more scenic outdoor area complete with views of the Old City walls and Yemin Moshe. The outdoor area also has special outdoor heaters to insulate you from Jerusalem's windy nights and cold winters.
The fresh bread delivered to the table was amazing, and the coffee we took to go was equally excellent.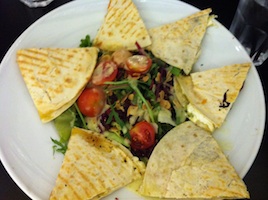 We tried to mix it up by ordering something different. I tried the quesadilla salad, which was a delicious fresh salad surrounded by 8 slices of quesadilla with cheese, pesto, and sweet potato inside. The dish was extremely tasty and I'd easily order it again.
My wife ordered the ravioli filled with cheese and sweet potato in a pesto cream sauce. Also, delicious. (We can't get enough of pesto!)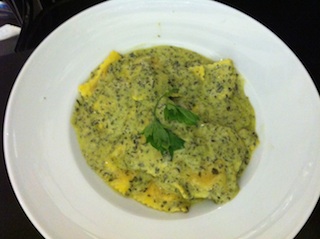 I was initially concerned by the mix of sweet potato and cheese, but it turned out to be delicious and just the right texture in both dishes.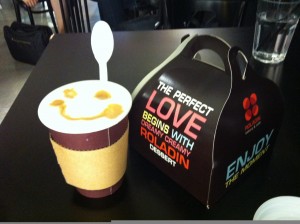 We took our coffee and dessert to go, and was still impressed with their presentation of their doggy box. The coffee and cheese cake were both excellent. I highly recommend trying out Roladin.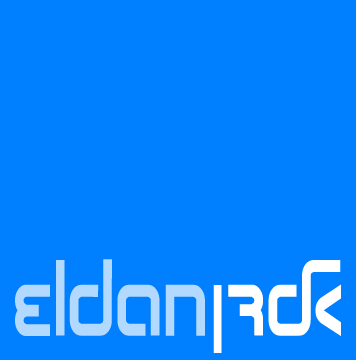 This post is sponsored by: