My husband and I were recently in Belize on our Honeymoon and wanted to share some Kosher food tips: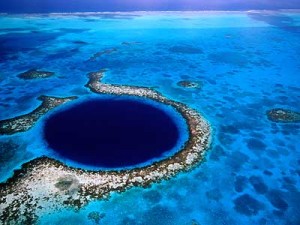 – It's true that there is zero kosher food or Jewish life found in Belize. We were in touch with the next closest thing- the Chabad in Guatemala. The Rabbi was very nice and helpful (put us in touch with some Chabad guys who had just traveled through Belize and offered advice). There wasn't much he could help us with, but if you have the time, and it fits into your schedule, you can easily get to Guatemala to spend Shabbos by them.

-We pretty much brought a suitcase of food (we were there for 9 days) of the usual dry goods/tuna packets/instant soups etc, as well as some of the La Briute heat up meals (which were definitely better then we expected!).
-We also had gone on a fishing trip one morning, where we caught 20 fish (there is an abundance of fish in Belize and they're found not too far from the shore, so fishing is surprisingly easy)-all of the fish were Kosher fish and we were able to speak to and work with the chef at our hotel, who triple wrapped all the fish in tin foil, sprinkled some salt & pepper and put it on the grill (he allowed my husband to act as the 'mashgiach', so he watched over the entire process)- this was a huge highlight of the trip and the fish was extremely delicious!
-We spent half the trip at the jungle and half at the islands/beach area. When we landed in Belize we asked our cab to pull into a supermarket that was literally right outside the airport (you can get a lot of American OU dry goods, cereals, snacks, etc). When we transfered from the Jungle to the Beach, we stopped in Belize City to catch a ferry. Belize City has a big supermarket called "Brodies" which had tons of OU products! All kinds of dry good groceries and then in their freezer section, they have a great selection of frozen OU brand bagels, cream-cheeses, breads and other cheeses…so we happily stocked up there.
The trip was absolutely incredible and while food was definitely a major concern before leaving, in the end, it all worked out amazingly and it wasn't as difficult as it could've been in a country with zero Jewish life.
We highly recommend traveling to and exploring all that Belize has to offer and hope that some of these ideas help in planning your trip!