I spotted this article shared on the JewishJournal site. Thought it was worth sharing. If you find out about similar "Kosher Travel" news, please let us know.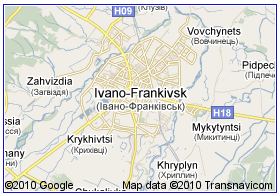 A hotel with a kosher restaurant has opened in a southwestern Ukrainian town.

The Under the Temple hotel in Ivano-Frankovsk, near the town synagogue, is the first kosher hotel in the western part of the country, where many former Jewish regions are located.

The hotel's 11 rooms are decorated with artifacts of Jewish culture and everyday life.

Food production at the Tsimmes restaurant is under the supervision of the region's Chief Rabbi Moshe Kolesnik.

Before World War II, Ivano-Frankovsk was home to seven Chasidic leaders. Many of the tourists who come to the area from all over the world are descendants of the Jews who lived in the area, called Ruthenia, before the war.