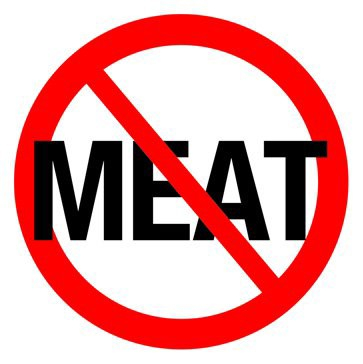 Can't eat meat but still want to enjoy your favorite steakhouse or burger joint over the 9 Days?
Well… I hope you like fish and Impossible or Beyond burgers!
The 9 Days 2021 run from sundown on Friday July 9th through nightfall on Sunday July 18th (although we know that your restaurant days will end before Shabbat.
Here are the 2021 special 9 Days menus from meat restaurants. Make sure to save this link and share it with your friends!
| | | | | |
| --- | --- | --- | --- | --- |
| Restaurant | City | State | Country | Menu |
| Prime on Avenue | North York | ON | Canada | [menu] |
| Ba Li Laffa | Thornhill | ON | Canada | [menu] |
| Dr. Laffa | Toronto | ON | Canada | [menu] |
| La Briut | Richmond Hill | ON | Canada | [menu] |
| Crave | Jerusalem | | Israel | [menu] |
| Jacko's Street | Jerusalem | | Israel | |
| Twins Burgers | Jerusalem | | Israel | |
| Twins Burgers | Maale Adumim | | Israel | |
| Bodega | Tel Aviv | | Israel | |
| Yoss Burger Bar | Panama City | | Panama | [menu] |
| Kasa Bar & Grill | Hampstead Garden | Eng. | UK | |
| Charcoal Grill and Bar | Los Angeles | CA | United States | |
| Got Kosher? | Los Angeles | CA | USA | [menu] |
| Jeff's Gourmet Sausage Factory | Los Angeles | CA | USA | [menu] |
| Shalom Grill | Los Angeles | CA | USA | [menu] |
| Ta'eem Grill | Los Angeles | CA | USA | |
| Orange Delite and Grill | Sherman Oaks | CA | USA | [menu] |
| Nosh House | Tustin | CA | USA | [menu] |
| Six Thirteen | Stamford | CT | USA | [menu], siyum Sunday 6pm, Wednesday tbd |
| Ditmas | Boca Raton | FL | USA | |
| Oak and Ember | Boca Raton | FL | USA | |
| Bissaleh | Hallandale Beach | FL | USA | |
| Glatt Kosher Grill | Orlando | FL | USA | [menu] |
| Backyard BBQ | Surfside | FL | USA | |
| The Harbour Grill | Surfside | FL | USA | [menu] |
| Chai Peking | Atlanta | GA | USA | |
| Toco Grill | Atlanta | GA | USA | |
| Fuego Mundo | Sandy Springs | GA | USA | |
| Crunch | Chicago | IL | USA | [menu] |
| Evita Argentinian Steakhouse | Chicago | IL | USA | [menu] |
| Shallots | Chicago | IL | USA | [menu] |
| Kosher Cajun | New Orleans | LA | USA | [menu] |
| Mazza and More | Allenhurst | NJ | USA | [menu] |
| Tapas | Deal | NJ | USA | |
| Buckets | Englewood | NJ | USA | [menu] |
| Burger Boss | Englewood | NJ | USA | [menu] |
| Hummus Elite | Englewood | NJ | USA | [menu] |
| Taco 185 | Englewood | NJ | USA | [menu] |
| Burger Bar | Lakewood | NJ | USA | |
| Chinese Express | Lakewood | NJ | USA | |
| Snaps | Lakewood | NJ | USA | [menu] |
| LBK Grill | Long Branch | NJ | USA | [menu] |
| SALT Steakhouse | Long Branch | NJ | USA | [menu] |
| 656 Ocean | Long Branch | NJ | USA | [menu] |
| PKS by the Shore | Oakhurst | NJ | USA | [menu] |
| Chopstix | Teaneck | NJ | USA | [menu] |
| Estihana | Teaneck | NJ | USA | |
| Maadan | Teaneck | NJ | USA | [menu] |
| Wok18 | Teaneck | NJ | USA | |
| Yalla Teaneck | Teaneck | NJ | USA | [menu] |
| Burnt Offerings | Las Vegas | NV | USA | |
| Gruït | Brooklyn | NY | USA | [menu] |
| Meat | Brooklyn | NY | USA | [menu] |
| TrasTevere | Brooklyn | NY | USA | [menu] |
| Upside Craft | Brooklyn | NY | USA | |
| 46 Locust | Cedarhurst | NY | USA | [menu] |
| Doma Land and Sea | Cedarhurst | NY | USA | [menu] |
| Wok Tov | Cedarhurst | NY | USA | [menu] |
| Annie's Kitchen | Flushing | NY | USA | [menu] |
| Grill Point | Flushing | NY | USA | |
| Soy Sauce | Flushing | NY | USA | [menu] |
| Laffa Bar and Grill | Hewlett | NY | USA | [menu] |
| Mur | Lawrence | NY | USA | |
| King of Delancey | Loch Sheldrake | NY | USA | [menu] |
| Eden Wok | New Rochelle | NY | USA | |
| Chop Chop | New York | NY | USA | [menu] |
| Eighteen Restaurant | New York | NY | USA | [menu] |
| Izzy's Smokehouse | New York | NY | USA | |
| Kasbah BBQ and Grill | New York | NY | USA | [menu] |
| La Brochette | New York | NY | USA | |
| Le Marais | New York | NY | USA | |
| Mocha Red | New York | NY | USA | [menu] |
| Noi Due Carne | New York | NY | USA | [menu] |
| Rothschild TLV | New York | NY | USA | |
| Talia's Steakhouse | New York | NY | USA | [menu] |
| UN Plaza Grill | New York | NY | USA | |
| Wall Street Grill | New York | NY | USA | [menu] |
| Brazilian Grill | Queens | NY | USA | |
| Burger Spot | Queens | NY | USA | |
| Ganey Orly | Queens | NY | USA | [menu] |
| Marani | Queens | NY | USA | |
| Union Bistro | Queens | NY | USA | |
| Peppercrust | Suffern | NY | USA | |
| Oma's Sushi | West Hempstead | NY | USA | [menu] |
| Wing Wan | West Hempstead | NY | USA | [menu] |
| Dougie's BBQ | Woodbourne | NY | USA | [menu] |
| Saba's Grill and Wok | Houston | TX | USA | [menu] |
Thank you to Elan Kornblum @greatkosherrestaurants for helping to compile this list