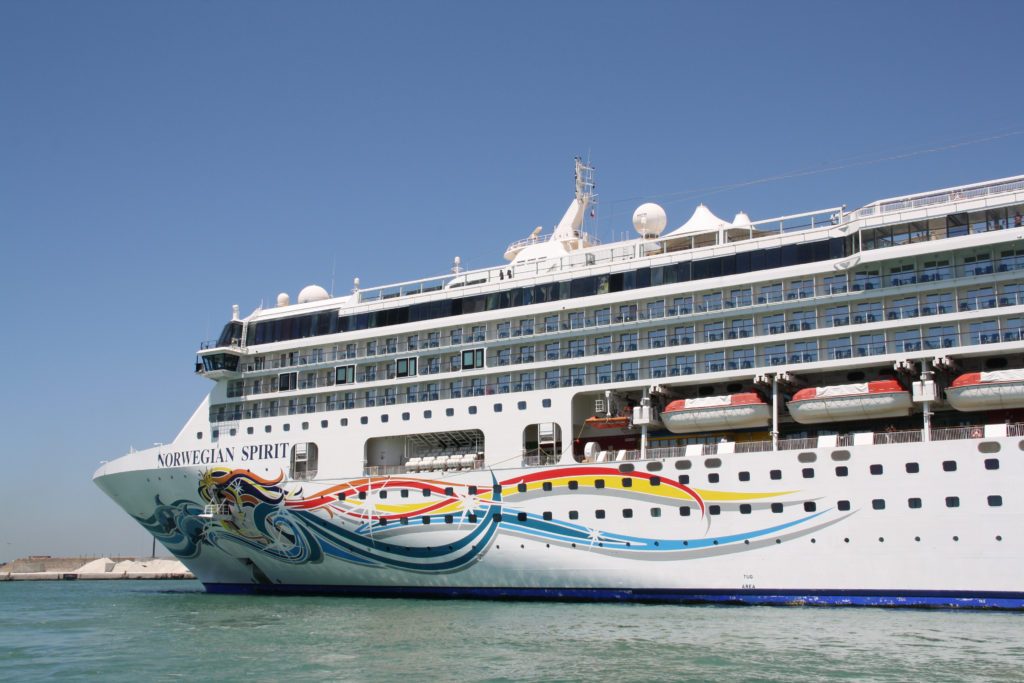 Norwegian Cruise Line (NCL), the world's third largest cruising company, is making waves in the kosher community by announcing a few big moves in the world of kosher cruising.
Context: yesterday, a few Jewish publications released articles about NCL's "new" kosher offering but left out numerous details and have left consumers asking more questions. We've contacted NCL PR reps, NCL customer service, Borenstein Caterers, and the OU to follow up on the articles' claims. Here's what we've found:
DINING LIKE A MENSCH
Norwegian is now offering the availability of kosher meals for every single NCL departure worldwide, with real china, real utensils, and cloth napkins, not just "airplane" meals served in plastic containers as they (and other mass market cruise lines) have previously, as a "premier" option.
To take advantage of this, and kosher meals in general, consumers must make the request for kosher meals at least 30 days before departure, otherwise the cruise line cannot guarantee that kosher meals will be available.
All kosher (frozen) meals on NCL cruises are provided by Borenstein Caterers and kosher certified by the OU. Borenstein currently provides kosher travel meals across 14 airlines, Amtrak, and select Royal Caribbean cruises. NCL has previously worked with Sterling caterers, and is in process of phasing out their meal program with them whilst bringing in Borenstein meals.
Kosher diners will be able to choose meals from a variety of options including meat, chicken, fish, etc. The meal will also come packaged with sealed dishes, so you won't be dining on plastic. Each meal will consist of a appetizer course, main course, two additional side dishes and dessert. Once cruisers board the ship, you will be given a daily-changing dinner menu to choose what you wish to eat that day including an appetizer, main course with two sides, and a dessert, however, breakfast and lunch menus will not change throughout the week.
The meals will be available in the ships' cafeterias.
Click here to view the full kosher menu for NCL (PDF)
We called NCL to request this option, which the customer service staff is aware of through an internal communication from earlier this week. They stated that while standard kosher meals (frozen Borenstein meals in the plastic containers – which is still an upgrade from other caterers), will be free for all guests who request it within the appropriate time frame, the "premium" option of china, utensils, and cloth napkins is not free and requires an additional charge. [This has been confirmed by NCL management in an email to YeahThatsKosher]
In a call to Borenstein Caterers, they confirmed the new "premier" option with real plates, utensils, etc.
FRESH FOOD & PRIVATE KOSHER KITCHEN FOR LARGE GROUPS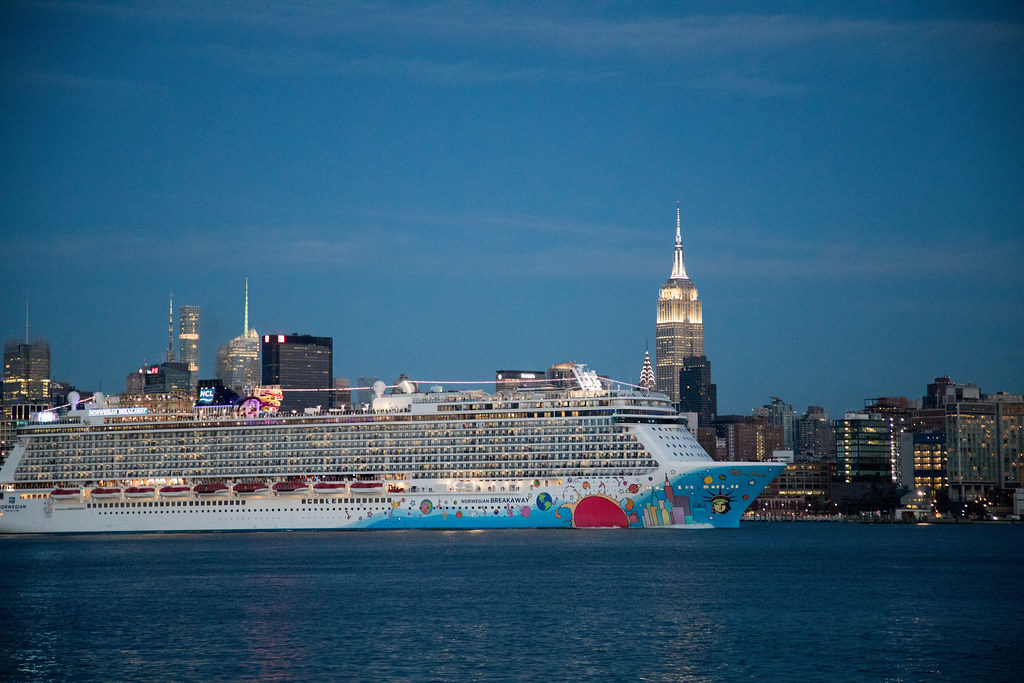 NCL management has confirmed that groups of 60 or more people will be able to enjoy a private chef and separate kitchen for freshly prepared meals using fresh ingredients, not frozen meals. This must be organized by the group's travel agent.
The following services will be allowed by NCL for these groups:
The group will have access to an exclusive area of the kitchen and dedicated dining area for freshly prepared kosher food
Wines and fresh ingredients will be allowed to be brought onboard
NCL will assist in "kashering" appliances and utensils (unclear at this time if any kashrut services will be involved in this process)
NCL will dedicate 3-4 staff members to assist in the kitchen
Shabbat arrangement will be made upon request for operating lifts/elevators and opening doors to staterooms
It is not clear at this time who is overseeing the kashrut of the designated kitchen. Technically, the mashgiach role can be taken on by kosher diners on a volunteer basis, which is something that kosher cruisers have done in the past, but it's likely not provided by the cruise line, not an ideal situation, and not something the cruise line is likely to promote.
Both Borenstein Caterers and the OU are not involved in this program, so the kashrut oversight is may be the responsibility of the frum Jews in the group.
For large groups, this is essentially a cruising experience like everyone else at the same price, but only if a group of this size can be organized by a family or travel agent.
PESACH MEALS, MATZAH, CHALLAH, & WINE AVAILABILITY
NCL has also stated the following regarding special Passover meals and other items for Shabbat:
Challahs will be available daily for all kosher meals, 7 days a week.
Matzahs will be available upon request for Pesach, and presumably year round if requested in advance.
Kosher for Passover meals can be provided by NCL "for special group departures." That is all the info on their website at this time.
Kosher Red and White wine is available for purchase by the glass and by the bottle on all Norwegian cruise ships. Both are Recanati wines from Israel. It is not clear if these are Kosher for Pesach wines.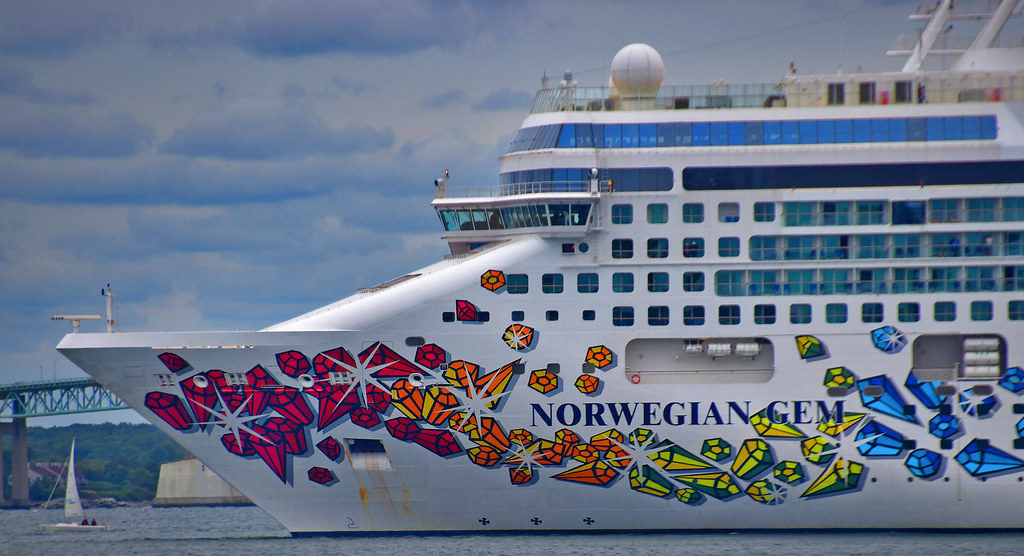 IS THIS NEW? HOW DOES THIS DIFFER FROM OTHER KOSHER OPTIONS?
For many seasoned cruisers, the initial information above that was announced in these articles isn't that much of a departure from the norm where kosher travel meals have been available for many of the cruise line's ships for years. However, the addition of fine china & utensils, a new and improved kosher caterer, and the offering of a private chef & kitchen for groups of 60 or more is a potential game changer for the cruise line.
Comparing this to other options on the market is important for kosher travelers to make their decisions. We did some research on some of the other major cruise lines' kosher options (Carnival Cruises, Royal Caribbean Cruise Line, and MSC Cruises) and with the premier kosher cruising experience company, Kosherica.
CARNIVAL CRUISES:

Carnival is able to provide Kosher meals for guests who request them. Kosher meals are available on all ships and itineraries, in limited quantities.
Carnival accepts requests for Kosher meals up to 2-weeks prior to your embarkation date; for Europe cruises, the request will be accepted up to 8-weeks prior to the embarkation date. For last minute requests (within 2-weeks of the embarkation date), contact Guest Solutions to see if we are able to accommodate the request.
There are no selections for breakfast-type food but guests may order from the selections below. The Kosher meals will only be served in the Main Dining Room during breakfast, lunch and dinner. When the ship is in port and the Main Dining Room is closed for lunch, arrangements can be made for the meal to be delivered by Room Service to the guest's stateroom.
Food is frozen and catered by Sterling Caterers.
MAIN DIFFERENCE: 30 Days notice for NCL. 14 Days notice for Carnival. No china/utensils/cloth napkins offered at this time. No group offering. Different caterer for the meals.
ROYAL CARIBBEAN CRUISE LINE (RCCL):

Kosher (frozen) meals from Borenstein are available at no extra charge on all ships. All you have to do is notify RCCL at least 45 days prior to sailing (90 days for European/South American Itineraries).

Kosher for Passover meal requests MUST be received 90 days in advance in order to be accommodated. Contact your travel advisor or Certified Vacation Planner and request that the remark be noted in your reservation details.
MAIN DIFFERENCE: 30 Days notice for NCL. 45 Days notice for Royal Caribbean. No china/utensils/cloth napkins offered at this time. No group offering. Same caterer as NCL.
MSC CRUISES:

While MSC is not one of the top cruising companies in North America, it is popular with Israelis.
Kosher (frozen) meals are free for cruises that embark from Miami, however these same kosher meals are $30 per person per day for all other ships departing from every other destination in the world.
MSC must be contacted at least 2 months in advance to request kosher meals.
MAIN DIFFERENCE: 30 Days notice for NCL. 60 Days notice for MSC. No china/utensils/cloth napkins offered at this time. No group offering. $30/person/day on all cruises except Miami departures.
DISNEY CRUISE LINE:
Disney is able to provide free Kosher meals for guests who request them. Kosher meals are available on all ships and itineraries.

Disney recommends making requests for kosher meals no less than 7 days (and others recommend 30 days just to be safe) in advance.
Kosher meals are available in Cabanas on sail-away day, in the main dining rooms, and if the itinerary makes a stop at the Disney island, Castaway Cay. Meals may also be accommodated in other locations onboard if planned in advance with your server

Soft serve ice cream is under the OU

Food is frozen and catered by Sterling Caterers.
MAIN DIFFERENCE: No specific date window request, but shorter recommendation window. No china/utensils/cloth napkins offered at this time. No group offering. Different caterer for the meals. Kosher ice cream
KOSHERICA KOSHER CRUISES:

Kosherica books kosher cruisers on existing departures often through NCL, Holland America, or European lines like Costa, but ensures a separate dining room, chef(s), freshly prepared high-end kosher ingredients, and an always-on mashgiach to ensure its Glatt Kosher kashrut.
Additionally, Kosherica typically provides a program geared towards frum travelers including rabbinical speakers, daily minyanim, Jewish music concerts, and other heimishe activities.
MAIN DIFFERENCE: Guaranteed glatt kosher supervised freshly prepared food using high quality meat, daily minyanim w/sefer torah, and Jewish activities. Prices are typically 2-3x standard cruising pricing due to the above amenities.
---
Note: Norwegian Cruise Line cannot guarantee that guests will be able to enjoy kosher meals without proper minimum 30-day notice. There are no spare meals as the ships must be able to handle all predetermined kosher guest orders on embarkation day. Meals that may not have been selected still have to be kept for these guests during the cruise as well as other kosher guests in coming itineraries.
Disclosure: Kosherica has previously advertised with YeahThatsKosher, although not at the time of publication.