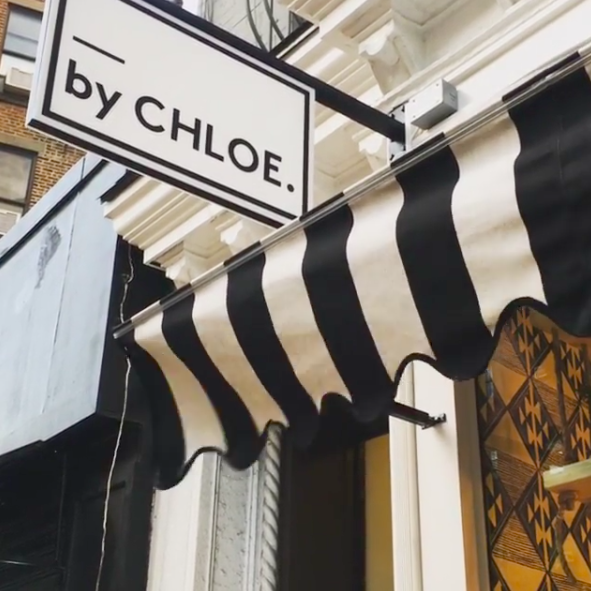 The new and wildly popular vegan kosher eatery, by Chloe, has just opened its third eatery in Manhattan located in SOHO on Thursday. The chain already has locations near NYU, Flatiron, and in Los Angeles. Two more by Chloe restaurants will be launched in NYC soon: Williamsburg, Brooklyn, and Rockefeller Center in midtown.
Additionally, by Chloe is in process of opening up two restaurants in Boston: near the Seaport and near Fenway.
It's menu features 100% vegan deliciousness including popular vegan burgers, fries, mac n cheese, avocado toasts, pastries, salads, and drinks.
by CHLOE is certified kosher by International Kosher Council (IKC) under the supervision of Rabbi Zev Schwartz.