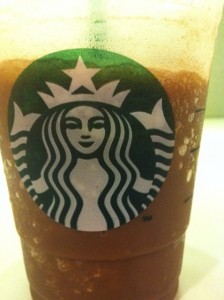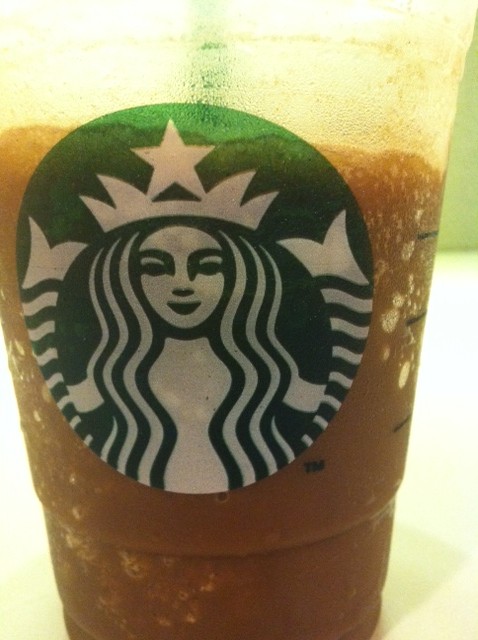 Ever since learning that the mix in Starbucks' Frappuccino isn't kosher I've been really sad. While I'm not a daily coffee drinker, it's a beverage I used to love during summers for a cold pick-me-up.
Last week, I found myself in the need of such a drink and remembered that I had to opt for a regular ice coffee.
However, I thought, why can't they take the ice coffee ingredients I love (mocha, soy milk, and peppermint syrup) and blend that as a coffee drink without the Frappuccino mix?
When I asked the baristas for this complicated request they said that they could make my ice coffee any way I wanted: regular ice, crushed ice, or blended ice.
Best of all, the price was that of an ice coffee, not a Frappuccino, at least $1 – $1.50 cheaper than the Frap.
The drink itself was tasty albeit a bit watered down (due to the amount of ice) and definitely less creamy than a Frappuccino. I imagine that had i ordered it with whole milk and whipped cream the drink would've been creamier.
That was the only real downfall of the drink, but the flavors were nearly the same.
If you decide to take the approach, please comment below with what you ordered and how if enjoyed it.
If you know of other tricks or "kosher workarounds", please do share it with us.
~Dani