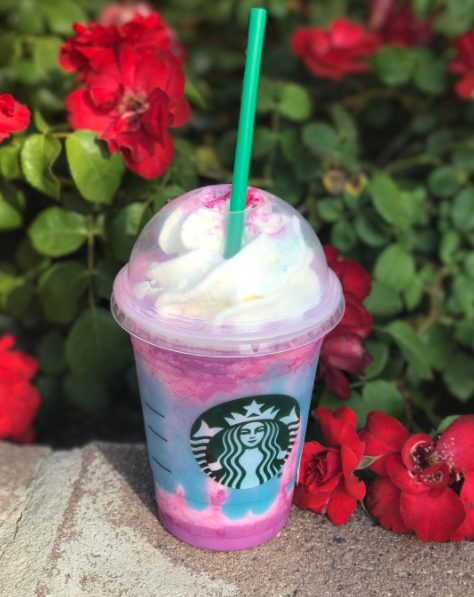 Launched today, Starbucks Coffee chain has launched a limited edition frappuccino flavor that is only available for 5 days, April 19 – 23rd: Unicorn Frappuccino® Blended Crème.
According to Starbucks, it starts off "sweet and fruity transforming to pleasantly sour." You can swirl it "to reveal a color-changing spectacle of purple and pink."
According to the relaunched KosherStarbucks.com, the limited edition flavor is kosher dairy as *certified under the LKO, the Lakewood Kashrus Organization. The Kosher Starbucks website lists all Starbucks products and gives it a number of delineations regarding its kashrut. Some items are certified by both the Star-K and LKO, some are certified by neither, and some are specifically marked as not-kosher.
The Unicorn Frapp is certified kosher by the LKO essentially based on its ingredients, which Starbucks breaks down on its website. The Star-K does not certify this product specifically.
Back in November, the Star-K announced that a core group of Frappuccino flavors were kosher yet again.
[Images by Instagram users Starbucksmex and 1040girl]